IU senior Dhara Shukla grew up celebrating the Hindu holiday Navaratri. She remembers participating in traditional Indian dances like garba and raas while friends sang and played the piano to honor Durga, the Hindu goddess who battled evil and emerged victorious.
When Shukla came to IU she knew she wanted to join Hoosier Raas, a competitive dance team that incorporates elements of the traditional folk dances garba and raas with modern styles of dance and music.
"It was a way for me to stick to my roots," Shukla said. "I could still get to know and feel connected to my culture."
This year Shukla is a director of the tenth annual Raas Royalty Dance Competition that features eight collegiate garba-raas teams from across the U.S. The event is free and will take place at 7pm on Saturday, March 2 at the IU Auditorium.
"One thing we do is have Raas Royalty be a free show because our main focus is to get students to come learn and be a part of this cultural performance," Shukla said.
Neha Srinivasan, IU junior and this year's captain of Hoosier Raas, said audience members will experience colorful costumes, high-energy dancing, and upbeat music that is a mix of traditional Indian music and modern pop songs. In the tradition of the raas dance, performers will twirl and keep the beat with sticks called dandiya.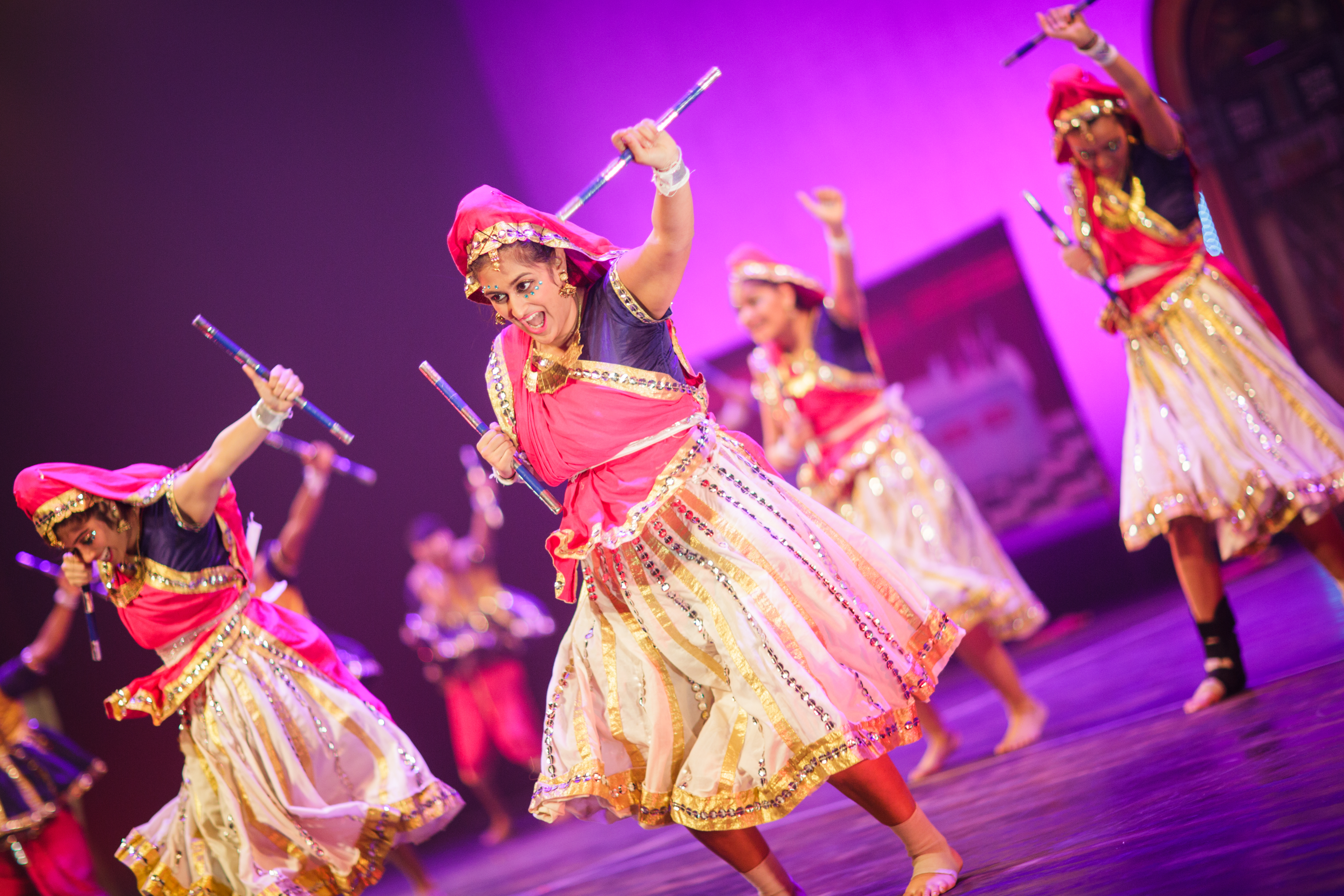 "We have teams from University of Chicago, University of California Riverside, Northwestern and St. Louis University," Shukla said. "They all come to showcase the performances they have been working on throughout the year."
Each team incorporates a theme into its dance through props, backdrops and music, Shukla said. This year Hoosier Raas chose the theme of Friends, the popular TV show. For their backdrops, Hoosier Raas will use images of Central Perk—the coffee shop featured in Friends—and images of Monica and Rachel's apartment.
"It's very difficult to pick a theme that nobody has done in the past because the competition has been around for a decade and every team every year has a different theme," Srinivasan said.
A lot of hard work goes into organizing the competition and performing in it. Shukla said the Hoosier Raas team practices three days per week during the fall and every day for two hours during competition season in the spring.
"You have to have an ankle brace and Advil on hand," Shukla said. "It's stressful on your body, but it's worth the pain."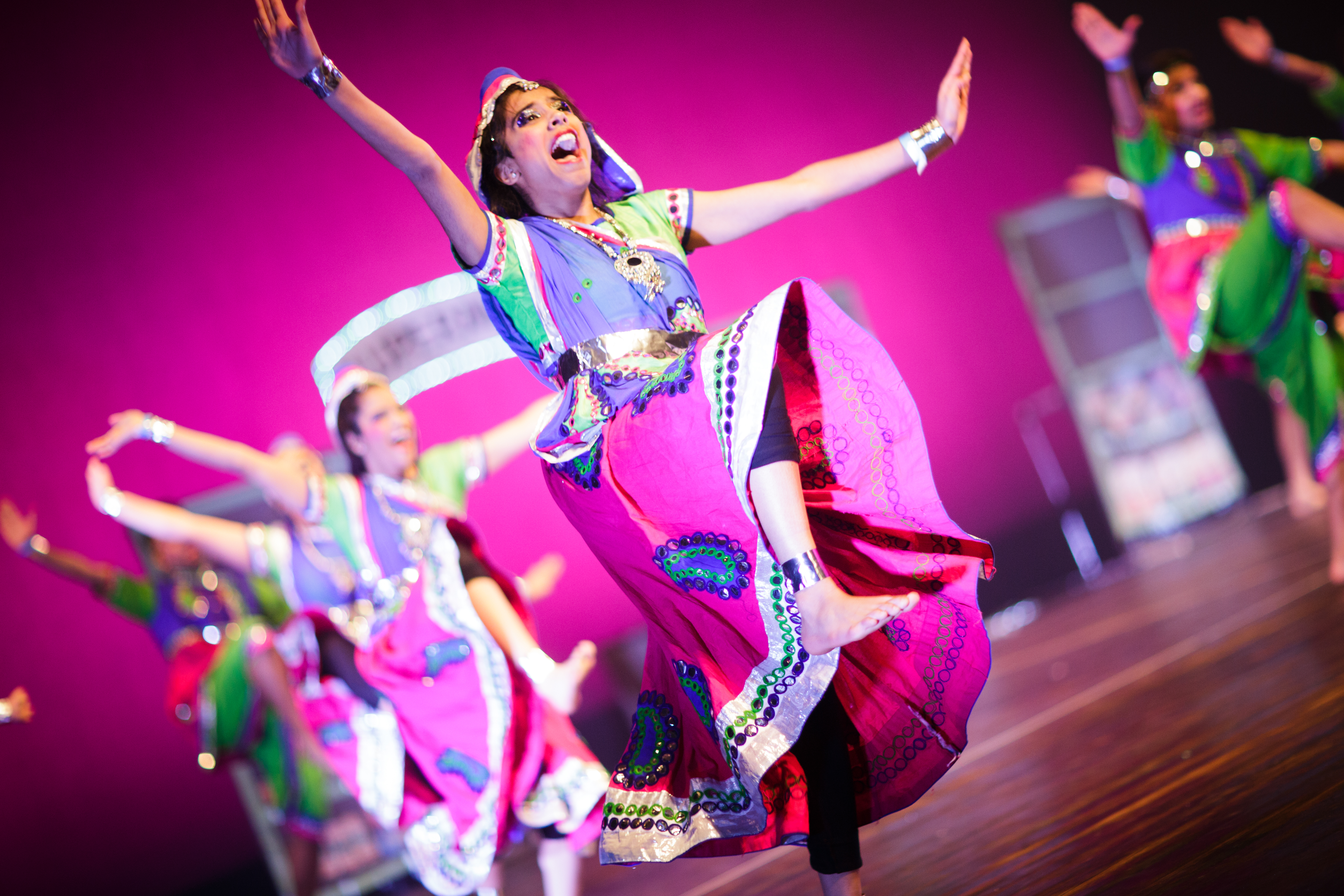 Raas Royalty is part of a circuit of collegiate garba-raas competitions that culminate in a national competition that will be held in Dallas this year. Teams at IU's competition will be competing for points that will increase their chance of getting to nationals and for winning the grand prize of $1,500.
In addition to eight garba-raas performances, the event will feature acts from hip-hop dance group Hip Hop ConniXion and Resting Pitch Face, a co-ed acapella group.
"We have a variety of exhibition acts that we include in our show to bring in more people and make it more diverse," Shukla said. "It's not just for the brown community; It's for everyone."
Raas Royalty founders initiated the competition 10 years ago because they wanted to give Indian students more representation on the IU campus and to raise cultural awareness, Shukla said.
"It serves to support the legacy of minority students at IU especially because it helps create a narrative that includes more of the student body," Srinivasan said. "Just like IU as a campus values a lot of its traditions, this is yet another tradition that it gets to treasure."
Srinivasan said she loves going to Raas Royalty to see the performances, but that her favorite part of the event is seeing her family and friends who also attend the event. Shukla said the event is a great way to bring the community together.
"Everyone that I've been able to meet and work with have been like my family here," Shukla said. "They are just like my family away from home that I got to meet because of Raas Royalty."