Hamilton, the Broadway musical, is known for its mesmerizing hip-hop score and its inclusion of actors with diverse heritages. The price tag of tickets and the location of performances make the show somewhat exclusive, but students from the Singing Hoosiers and the IU Jacobs School of Music are ready to change that with a free, family-friendly event titled Hamiltunes: an American Sing-along.
"I think we've created a world where the arts are slightly less accessible because they tend to happen in large cities," IU sophomore and Hamiltunes cast member, Lilian Rona said. "This is a really great opportunity for us to bring a show that people wouldn't necessarily be able to see."
Hamiltunes, a sampling of the most popular tunes from Hamilton, will take place at 7:30 pm on Saturday, January 26 at the Brown County Playhouse in Nashville, Indiana. Two additional performances will occur in Salem, Indiana and Huntingburg, Indiana.
The performance is free, but audience members are encouraged to pre-register for available seats. According to Alain Barker, IU director of music entrepreneurship, 300 people are already registered for the event.
"It seems like one of those events that is getting some real attraction in the community," Barker said. "The Singing Hoosier students will put on a fabulous show and the experience the audience will have in Brown County is obviously not the same as the Broadway show, but certainly a very sophisticated representation of those works."
Hamiltunes is a project that started in 2015 with a Los Angeles group called Hamiltunes L.A. The group organized the first event so that Hamilton super-fans could get on stage to sing songs from the show karaoke-style. Hamiltunes L.A. became instantly popular and spread to other parts of California and then around the U.S.
Lin-Manuel Miranda, the writer of Hamilton, and the producers of the show endorsed the event by releasing an instrumental version of the show's songs and by authorizing the free use of the Hamiltunes name and the Hamilton logo for event promotion.
"What is wonderful about this is that they are branding this initiative as an extension of the experience of Hamilton," Barker said. "It's very inclusive and very exciting that they have decided to do it in this particular way."
The show in Nashville, which was organized by IU's Center for Rural Engagement and the Office of Entrepreneurship and Career Development will foster a collaboration with IU singers and student singers from Brown County High School.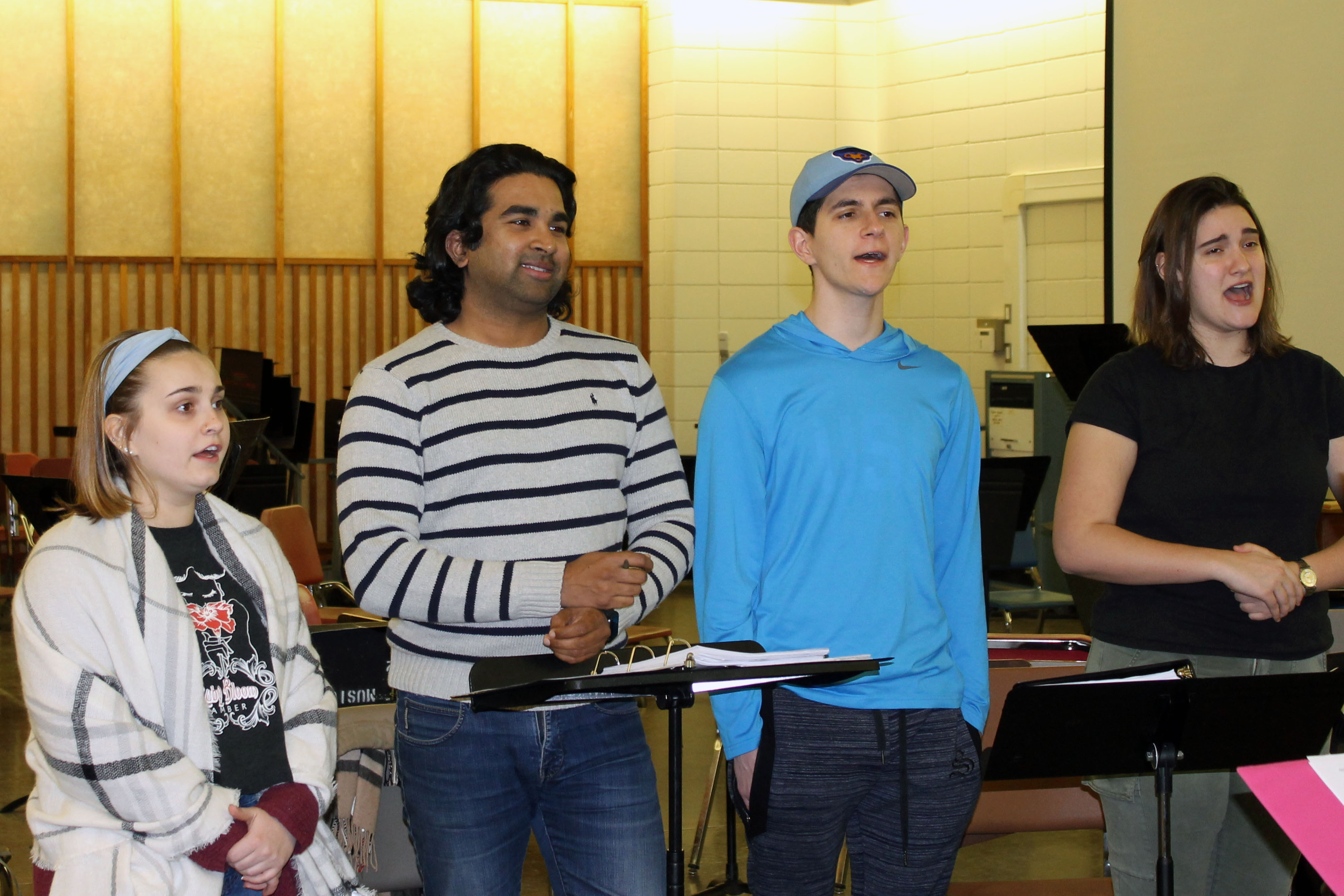 "I am super excited to meet the kids and bring the show to them and have them participate," IU freshman and Hamiltunes cast member Kyra Kornfeld said. "I'm a music ed. major and I think it will be really fun to get to work with them."
John Buchanan, intern for the rural engagement center and Hamiltunes producer said this experience offers IU students an important opportunity to engage with rural communities in Indiana.
"I myself came from a very small community in Southern Indiana," Buchanan, an IU master's student, said. "It's very enriching for students to go out and see these communities and what they have to offer and I think it's also really enriching for students in those communities to learn more about possible careers in the arts."
In addition to bringing songs from Hamilton to rural communities, Barker said this event will afford IU students valuable, real-world experience.
"It gives students an opportunity to get onto a stage in a community away from Bloomington," Barker said. "We feel that connecting with communities, developing meaningful dialogue and opening the door to collaborative projects will prepare our students for their careers."
Buchanan said this event is about helping IU students leave the comfort zone of the campus to find diversity in the surrounding communities. The students will not only include new communities in the experience of Hamilton, they will also include new people in their own personal communities.
"I love Hamilton just as much as a lot of other people do in the U.S.," Buchanan said. "It's a musical that speaks not only to America's heritage but to America's diversity."