Filmmaker Andrew Davis, a recent graduate of Indiana's Taylor University, wants to see more films made in places other than Manhattan and Los Angeles. He recently filmed a feature-length movie called Palace in Upland and Bloomington, Indiana and said he hopes audiences will champion local films.
"When I try to talk to them about a local film, I don't want them to assume it's going to be mediocre or bad," Davis said. "I want them to assume the best."
Palace will premiere in Bloomington at 7:30 pm on Sunday, March 10 at the Buskirk-Chumley Theater.
Drawing from his experience attending a Christian college in rural Indiana, Davis set out to portray the influences people have on each other despite their differences.
"Palace is about three different, intersecting characters," Davis said. "One of them is a college student; one of them is a middle aged, blue-collar guy and the third is prematurely retired, living above a bar."
Davis said he wanted to explore the relationship between college students and the local people who live in college towns and work for colleges with this film. Davis said he noted a disparity in the privileges granted to college students and those granted to the locals.
"I wanted to write something that felt related to that culture clash that is already preexistent in a lot of college towns," Davis said.
The films also follows three college students who are having trouble finding a venue for their hip hop music at their Christian college in rural Indiana. Towards the end of the film, the characters go to Bloomington to play a show.
"Indy and Bloomington become these meccas for them culturally and musically to try to get to," Davis said. "It's a climactic moment in the film when the college characters end up in Bloomington to perform."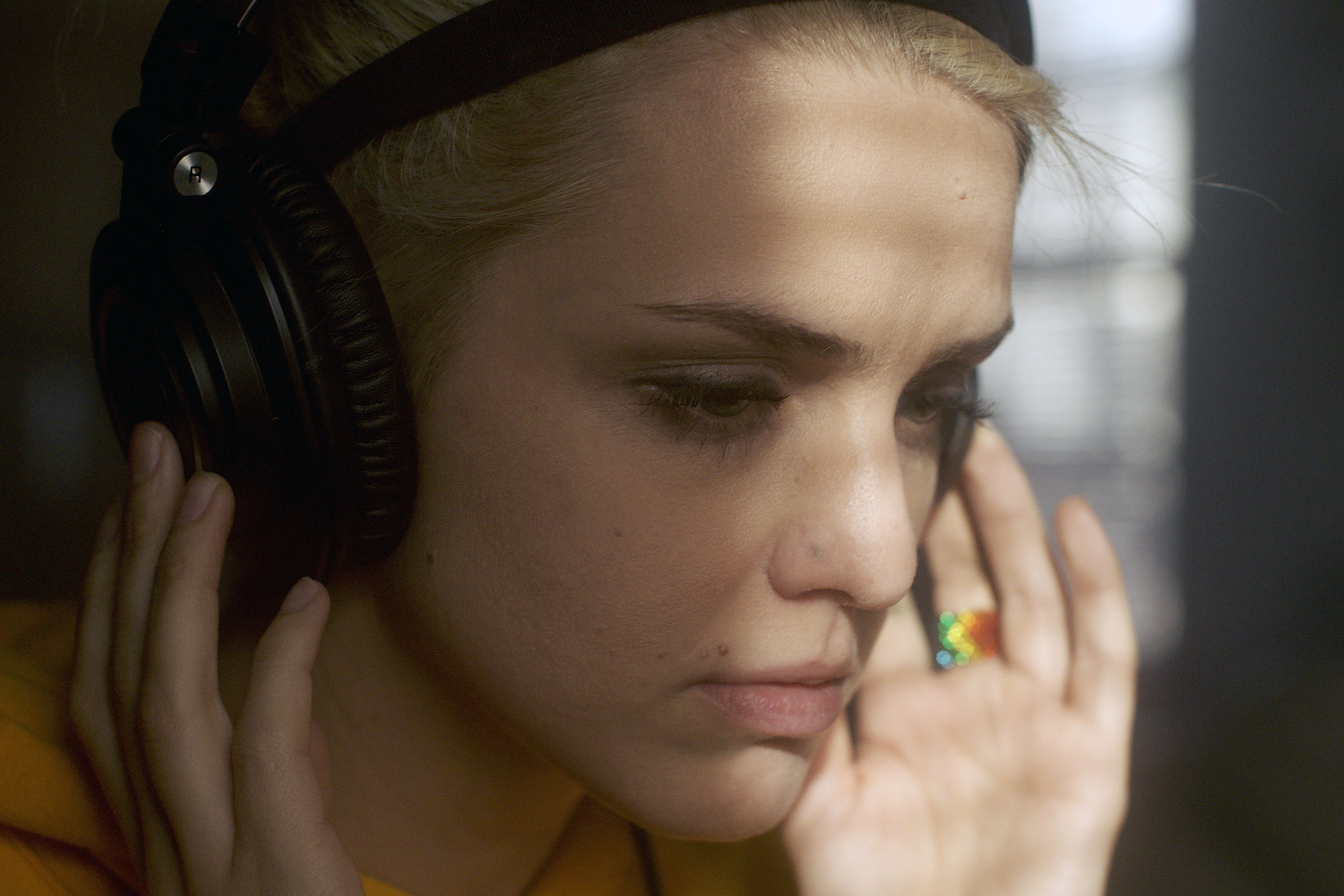 The film focuses on the relationships people have despite their differences and the human need to share thoughts and experiences. Two characters use music and the third makes a video blog about his right-leaning political beliefs.
"One critic we had for our Fort Wayne screening said of the characters that they are all in desperate need of an outlet," Davis said.
Davis and associate producer Sarah Cougill were faced with several challenges in creating Palace. Cougill, an IU senior, said that during the search for rural set locations it was sometimes hard to assure people that the filmmakers were not out to portray the town of Upland with a polarized view.
"There is a character in the film who has right-leaning social and political beliefs so people were concerned that we would paint that color over the whole town," Cougill said. "It was a little difficult to convince people we have a nuanced, empathetic look at people."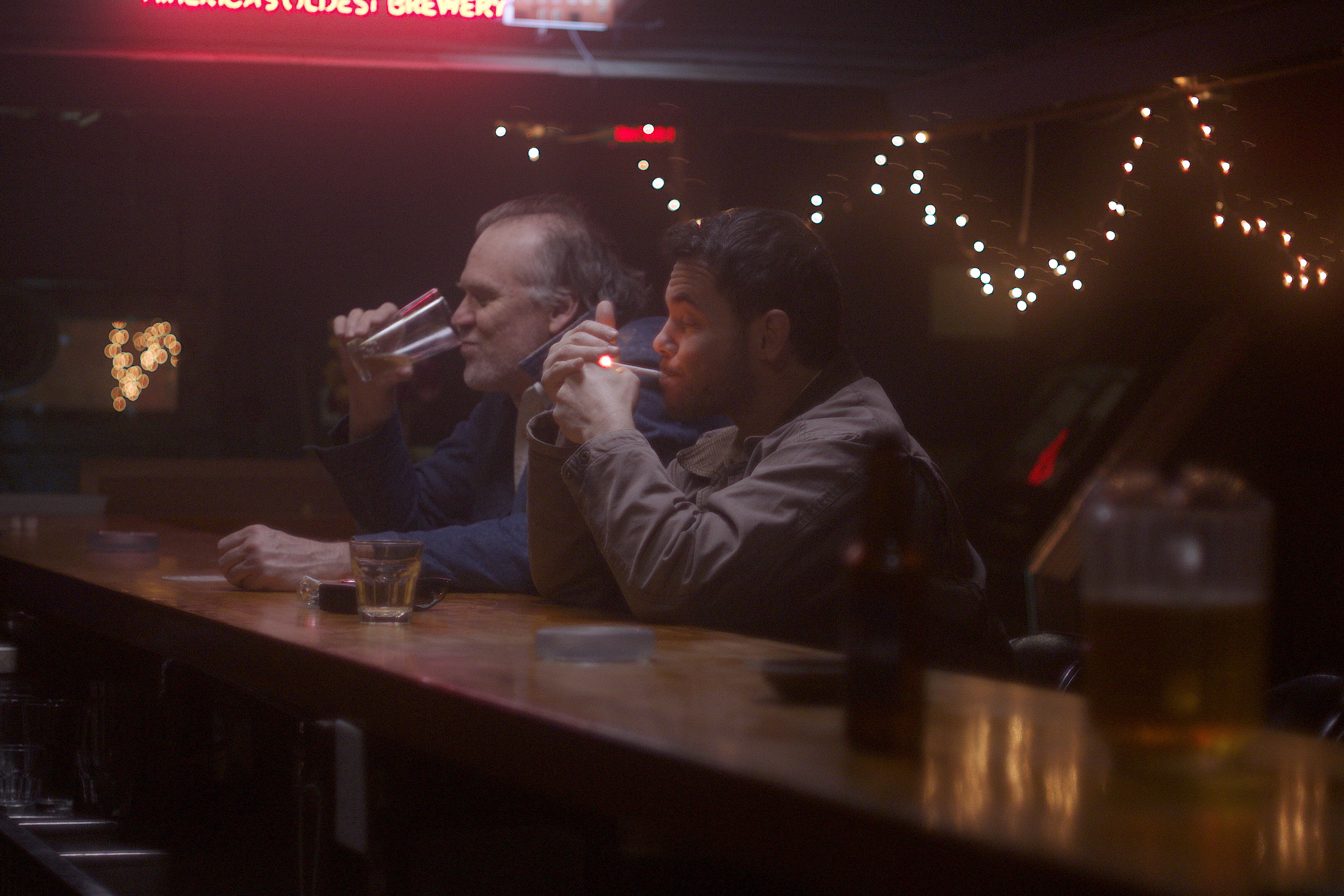 Cougill and Davis were also faced with the task of raising about $13,000 for the production of Palace.
"It required a lot of crowdfunding and we got an exciting response from people," Cougill said. "It was still difficult to come up with the money in the first place."
In addition to making films, Davis co-founded a production business called One County Film Company. He said the ethos of the company is taken from a Sam Shepard play that says, "One county is as good as another." Davis said local films should be a source of pride for the cities and towns in which they are filmed.
"There is a magic to seeing a familiar place on the big screen," Davis said.
Cougill said it is not often that audiences see Indiana on the big screen and it felt important to those on the production team of Palace to fill that gap.
"Every place really deserves to be represented in art and film, not just the bigger cities and coasts," Cougill said. "Stories in underrepresented areas deserve light."