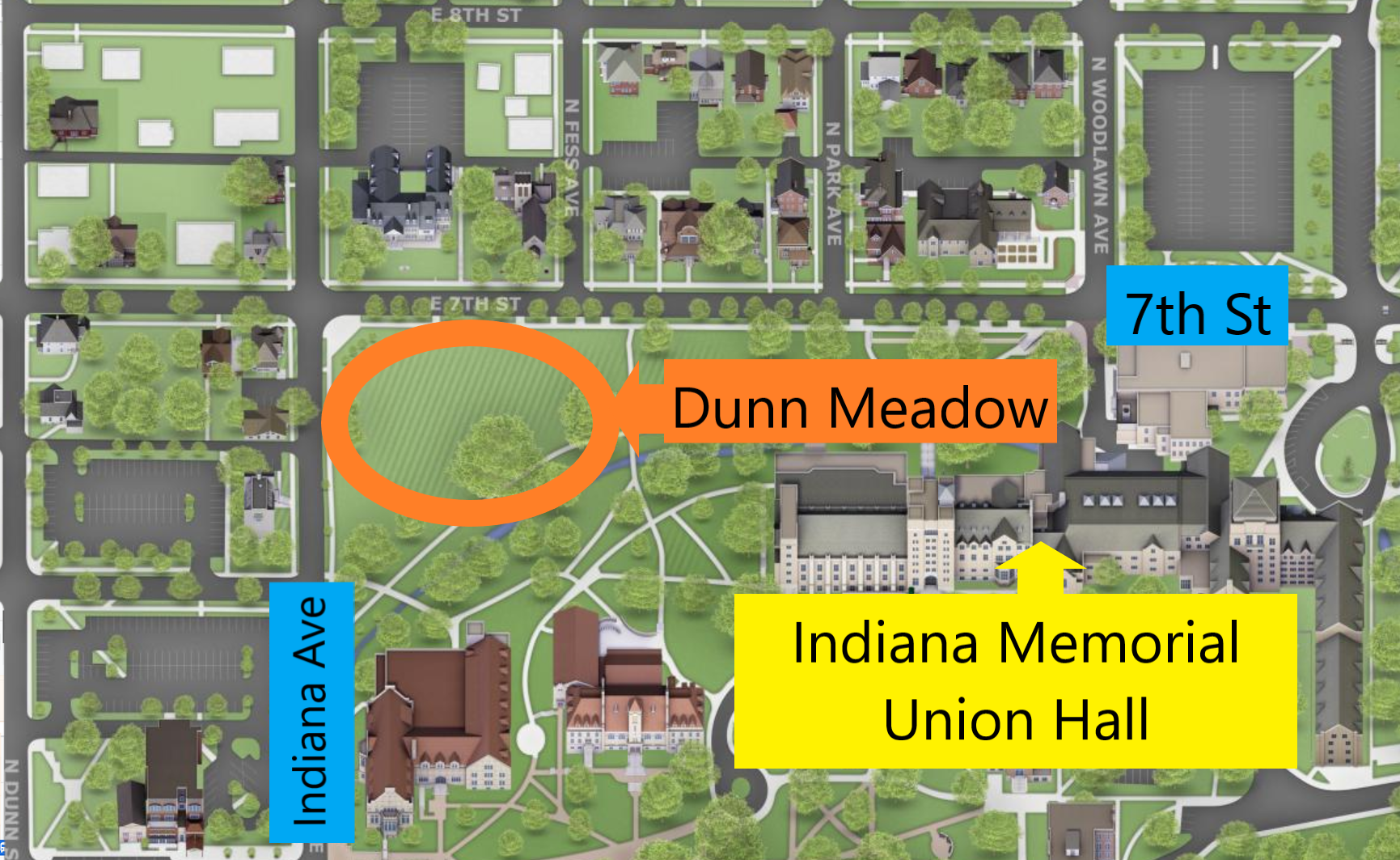 Join us this fall for Swing in September! Presented by WFIU and the IU Jacobs School of Music Jazz Studies Department, this free outdoor concert series features a variety of musical acts from swing bands to jazz vocalists and more.
The concerts will take place every Friday in September at 6:30 p.m. in Dunn Meadow on the Indiana University campus. In the event of rain, the concerts will be moved indoors to Recital Hall.
The performances will be emceed by WFIU hosts Mark Chilla, David Brent Johnson, and William Morris. We encourage guests to bring lawn chairs, blankets, or even a picnic!
Sept. 2
Sam Butler's Folklore Sextet
Sam Butler is a master's student at the Indiana University Jacobs School of Music and an associate instructor in the Jazz Studies Department. His music focuses on blending styles of jazz with folk, rock, and funk, with the ultimate goal of creating beautiful and memorable melodies and improvisations. More »
Sept. 9
Monika Herzig and Janiece Jaffe: A Tribute to Joni Mitchell
Jazz pianist Monika Herzig earned her doctorate in music education with minor fields in jazz studies at Indiana University, where she is a faculty member in arts administration. Janiece Jaffe has recorded 11 albums and can be heard as a guest vocalist on more than 25 other recordings. More »
Sept. 16
The Ana Nelson Quartet
Ana Nelson is a clarinetist, saxophonist, and composer/arranger known for her multi-genre diversity in jazz, classical, and Latin jazz styles. Nationally, she has been recognized as an up-and-coming young artist with a unique musical and compositional voice.More »
Sept. 23
Peter Lerner's Soulbop Quartet
Peter Lerner earned his bachelor's degree in music from Chicago's American Conservatory of Music, and has been working as a professional musician, composer, and recording artist ever since. Lerner continues as a master's student at IU's Jacobs School of Music seeking a composition degree in jazz studies. More »
Sept. 30
Pinko. & A Few Good People
Pinko. & A Few Good People is a collective of eclectic backgrounds headed by Indianapolis native and drummer, composer, and producer Kimeon "pinko." Sumler featuring a roster of Indianapolis's and Bloomington's finest up-and-coming musicians. More »
• • •