The Bloomington City Council approved zoning changes for a new apartment complex at 105 S. Pete Ellis Drive Wednesday evening.
The four-story building will have 341 beds in a mix of studio, one-bedroom, two-bedroom, and three-bedroom apartments. In total, there will be 233 units. The plan also includes 14,000 square feet of commercial space on ground level.
The building will enclose a parking garage with 254 parking spaces on its east end, and a courtyard on its west end. The garage's only entrance will be on East Longview Avenue.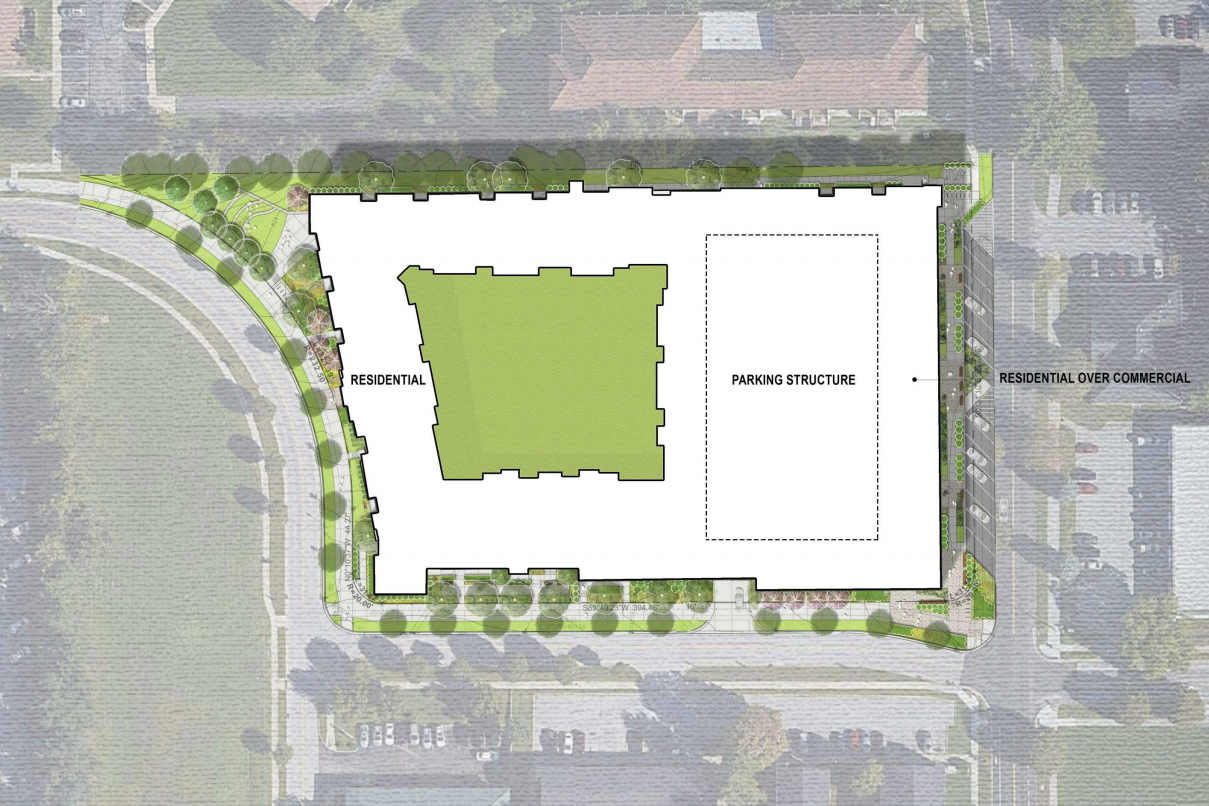 Given the development is less than one mile from the new IU Health Regional Academic Center, city officials say traffic in the area may increase.
The city is overseeing one traffic study near the hospital, but a second may be necessary at the intersection of South Pete Ellis Drive and East Longview Avenue before adding a traffic light.
Jacqueline Scanlan is development services manager for the City of Bloomington. She said the project petitioner must contract an engineering firm to conduct a traffic study. However, city engineers sign off on the final plans.
"Our engineering staff will be able to aggregate that information," she said.  "The traffic that is expected to be generated by that [hospital] use, plus the traffic that is expected to be generated by this [apartment] use to determine whether or not they think a full light is required."
Scannell Properties in Indianapolis is developing the complex in partnership with Curry Urban Properties in Bloomington. The planning and transportation department must approve final plans before construction can begin.