Bloomington artist Adam Long says the first time he picked up a paintbrush was just two years ago, but looking at his work, you would never know it.
"This is a new thing for me," Long said. "I recently finished my 57th public mural in two years, since I picked up the paintbrush."
His 58th public mural will hang inside BuffaLouies, in the historic Gables building. You can bid to have your face painted on the body of a super hero or star athlete.
"Each space that will be available will be $100 starting point, and we want to raise as much money as possible," Long said.
There are 70 spots up for bid and the money raised will benefit charity.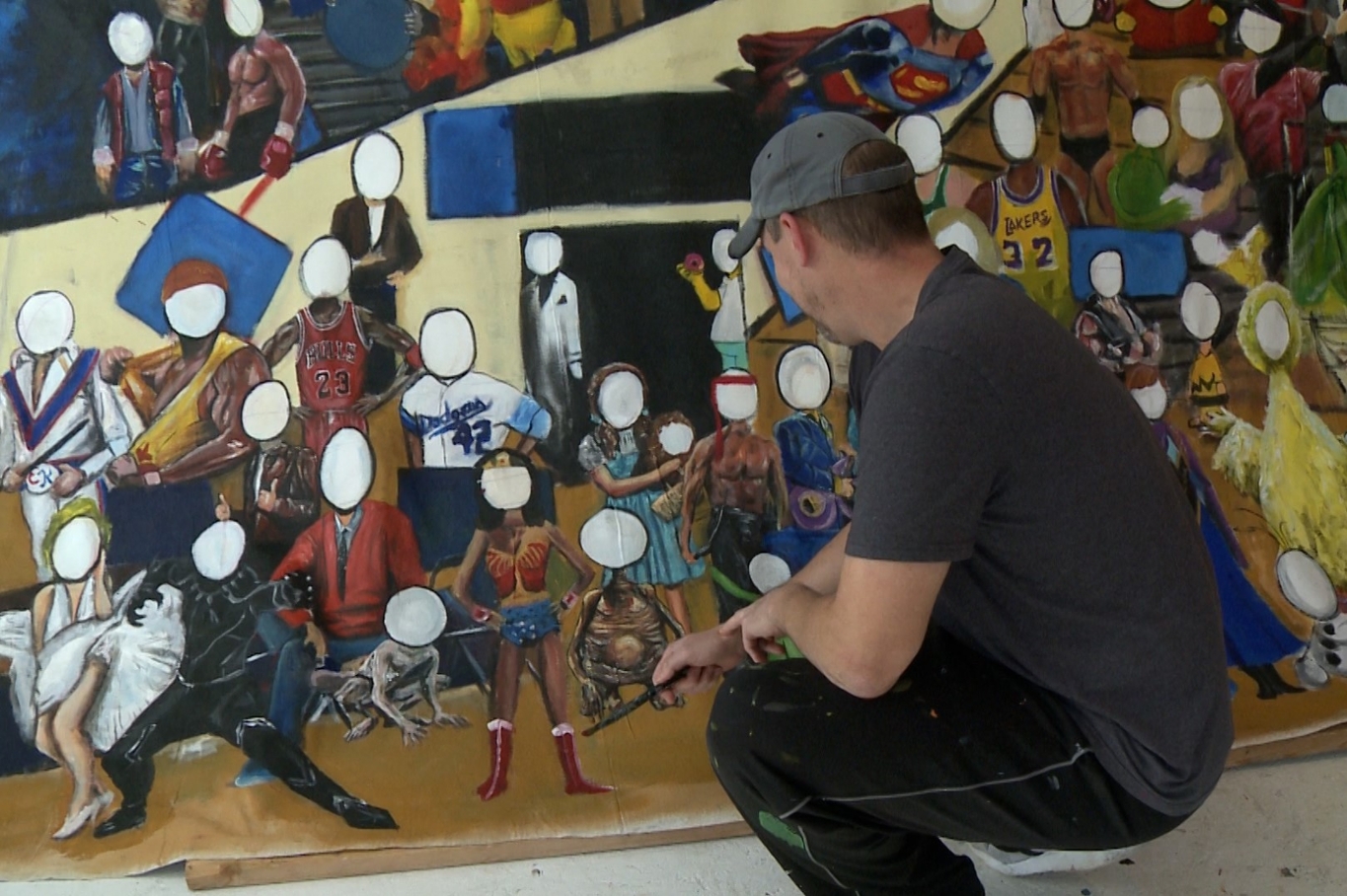 "Half the proceeds are going to the Boys and Girls club, which is an organization my wife and I are very supportive of," said BuffaLouies owner Ed Schwartzman.
Schwartzman always wanted to put a mural inside or outside his restaurant, so he teamed up with Long to make it happen.
"Something like this, it's another thing we like to do be a part of the community our staff loves rolling up their sleeves, getting involved, volunteering," Schwartzman said.
For Long, it's a chance to give back to the community, as he left his full time shop selling items on EBay, to pursue his artistic passion.
"I didn't really feel like I was having any contact or making an impact on anyone other than myself, so I quit what I was doing when I realized I enjoyed this," Long said.
People who want to see themselves as part of the mural can learn more and sign up through the BuffaLouies Facebook page.
The auction ends Nov. 16.