Indiana skies are hazy due to a thick smoke layer in the atmosphere caused by wildfires in the western United States, more than 2,000 miles away.
Because of the higher concentration of smoke particles, air quality has suffered. People sensitive to changes in air quality, including those with lung or heart diseases, the eldery, and children, may experience health effects. The general public is not likely to be affected by the smoke, but long-term exposure to particle pollution, which is also released from coal plants and industrial facilities, could cause heart and lung problems. 
The smoke particles are expected to mostly dissipate by later tonight, during which the haze may give the moon a reddish hue.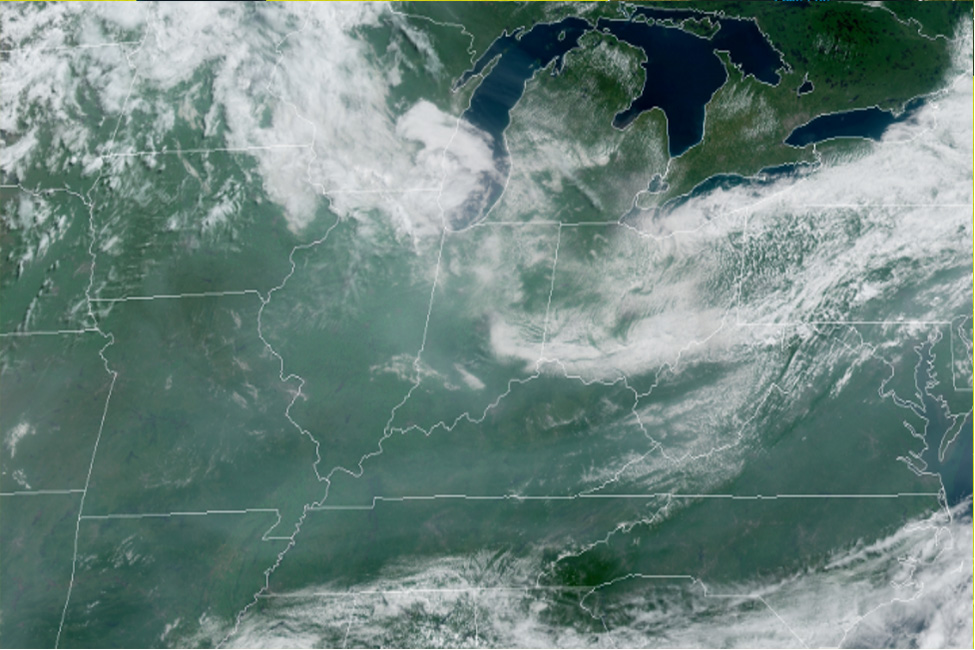 Satellites are able to view the smoke traveling across the United States with this image depicting both clouds - the thicker and fluffy areas - and the smoke-caused haze - the thinner and almost foggy appearance - draped over the entire Midwest and into the New England states.
The Indiana Department of Environmental Management has issued a statewide Air Quality Action Day for today and Thursday. They encourage everyone to "avoid burning wood and other unnecessary fires ... combine errands into one trip ... conserve energy when possible ... and to reduce activity time outdoors to reduce unhealthy exposure." Find more information on the air quality through the IDEM website.
Sunny skies are predicted through Friday, with up to a 50 percent chance of thunderstorms rolling in Saturday night and into Sunday morning. Temperatures remain in the mid-to-high 80s, with lows in the 60s.
​​