Strange Brew Coffee in Greenwood is one of countless Indiana businesses hit hard by the latest surge in omicron cases.
Owner Toni Carr had to cut back hours this week after multiple staff members called in with positive COVID tests.
"Right now, we're actually only open 'til noon for a few days," said Carr. "It's been hard, a lot of open to close seven days a week."
She's thankful her staff chose to get vaccinated as soon as shots became available. So the change in hours should only be temporary, thanks to the updated CDC guidelines for vaccinated individuals.
She'd like to require new employees to be vaccinated, for the sake of their health and keeping business operations smooth. But a bill quickly making its way through the state House of Representatives would effectively bar her from doing so.
"We've gone from saying, 'You have free choice, the business should be able to decide to do what they want,' and now it's, 'We don't want you to be able to require vaccines,'" Carr said. "Why are you telling me how to run by business?"
READ MORE: Employer penalty removed as Indiana vaccine mandate bill moves ahead in House
House Bill 1001 would end the governor's COVID-19 public health emergency. Republican House Speaker Todd Huston is making the bill his top priority this session.  
Last November, the General Assembly planned on returning to the Statehouse for a special one-day session to pass the bill. But they delayed action after pushback from business and healthcare officials, who were concerned with a section of the bill that would compel employers to accept exemptions if they require vaccines.
Rep. Matt Lehman (R-Berne) authored the legislation. He calls it a "Hoosier employee protection bill."
"We began to hear from constituents, 'Hey, I'm losing my job (for not getting vaccinated),'" Lehman said. "So it really drew the attention of, 'How do we put something together that guarantees that employee is protected, while not trampling on the rights of the employer?' So what this bill tries to do is walk that line."
Under the bill, which is set for a House vote Tuesday, businesses are allowed to require employees to be vaccinated. But if they do so, they'd have to accept exemptions for four reasons:
Medical concerns

Religious beliefs

Natural immunity

Or, the employee could test for COVID weekly – at the employer's expense
The last exemption puts Carr in a tough situation. Her current staff have told her they'd only feel comfortable working with people who have been vaccinated, and she's afraid of losing them.
"If I have an unvaccinated employee that gets COVID, they're out way longer than a vaccinated employee," Carr said. "I'm short staffed (already). My other employees are working twice as hard, they're getting burned out quicker. It just doesn't make sense."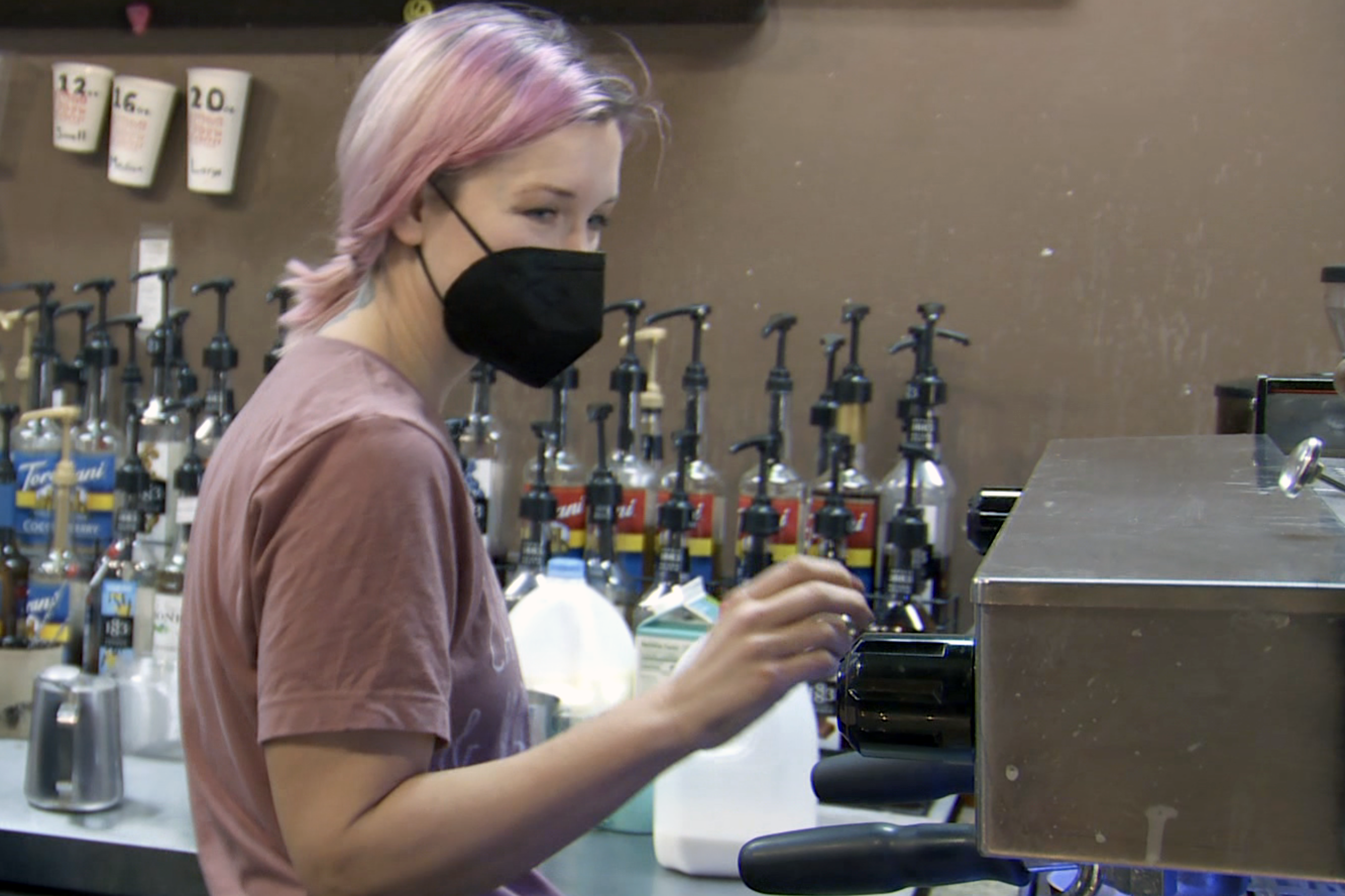 An amendment to the bill would allow businesses to recoup some of the costs for tests through the Department of Workforce Development. But business organizations, including the Chamber of Commerce, aren't in love with the idea of the state telling them what they can and can't do. 
Patrick Tamm, CEO of the Indiana Restaurant and Lodging Association, says the decision to mandate vaccines should be a decision between an employer and employee.
"I think the House is trying to make the bill better, from their perspective to make it maybe more palatable, but at the same time, we oppose government mandates (to require vaccines or exemptions)," Tamm said.
Tamm also has concerns about businesses' ability to test employees, considering how difficult it is to find a test now. Lehman says those concerns will be addressed as the bill continues through the House and Senate. 
"We're hearing from the feds, 'We're gonna send out 500 million tests' or whatever it was," Lehman said. "So it kind of tells me on one hand, we've got all the capacity we need. On the other hand, we hear very loud and clear, you know, what do we do with this? And so that is an issue that we're looking at as well."
Health officials say the bill's messaging isn't helpful as the state sets new records for hospitalizations. With 52 percent of residents fully vaccinated, Indiana ranks near the bottom nationally.  
Shandy Dearth, who runs the Center for Public Health Practice at IUPUI, says business mandates have been integral in convincing Hoosiers to get the shot. 
"These mandates help those people who kind of don't care one way or the other," said Dearth. "I think about the Indiana logo, and it says 'Indiana: A state that works.' For us to go to work, we need to be healthy. And if we get vaccinated, we're a lot less likely to miss work because of COVID."
Carr and other businessowners will be watching the rest of the session closely. She's hoping to expand to a new location, which would mean hiring new employees. 
If the bill passes, she says that might have to be put on hold as she navigates the new reality.