The City of Bloomington isn't sure what caused a large water main to burst Sunday night.
It happened between 7 and 8 p.m. near the intersection of Washington Street and Kirkwood Avenue.
Assistant to the Director of Utilities Department Holly McLauchlin says the break caused the street to bubble up on one side and created a hole on the other. She says the buildup of pressure resulted in flooding.
 "There's a lot of pressure in that pipe, so when there is a break like that, what happens is the pressure builds up, so it created a big mess basically there at the intersection of Kirkwood and Washington," she says.
The break didn't cause any injuries and a police officer was nearby. The city shut off water service while crews worked through the night to replace a four-foot section of pipe. Water service has now been restored. Several businesses and apartment buildings are under a boil order until 8 a.m. on Tuesday.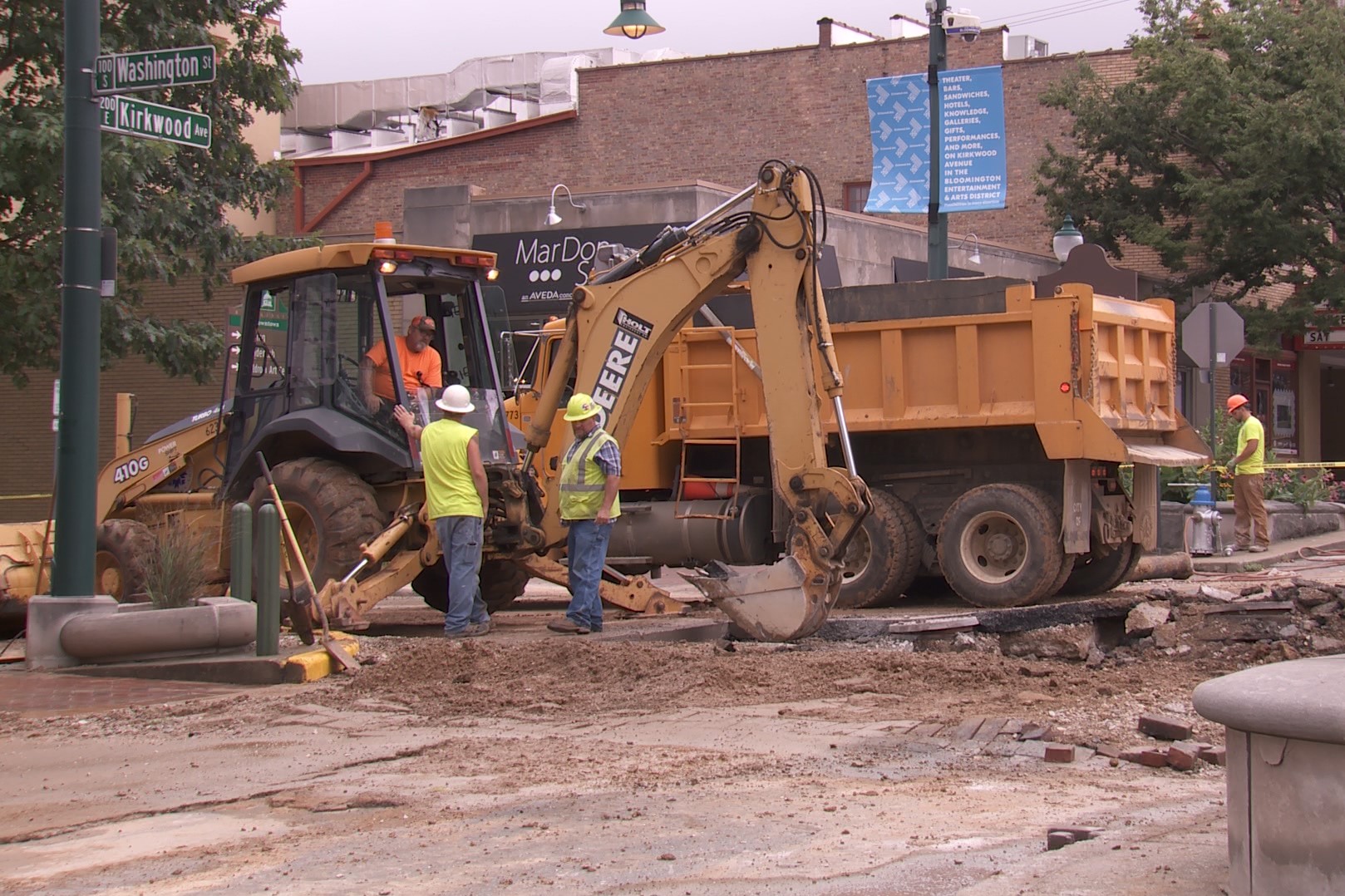 McLauchlin says a pipe's likelihood of bursting is based on factors such as age, material, and history of breaks in the area.
"We have some pipes in the system that go back to 1910," she says. "They are made of cast-iron, and those are still holding up great. Whereas we can have pipe that's 30 years old, made of let's say ductile iron, and we are seeing more breaks in that one."
A press release from the city stated that the eight-inch cast iron pipe was installed in 1973 and had no record of failure. 
The intersection remains closed.
It is estimated that normal traffic will resume on Thursday.