A Bloomington brewery is debuting an Indiana University Athletics branded beer just in time for the Hoosier's football opener with Ohio State. 
The lager not only looks good in its cream and crimson stripes, Upland Brewing Company President Eddie DeSalle said it tastes good too.
"It's a Vienna base lager. It's got some hints of caramel in it. Smooth, crisp, refreshing," he said.
Read more: Earth Eats - Upland's Woodshop brews specialty beers with local fruits

The idea came a year ago when the company renewed its IU sponsorship deal that included rights to the Indiana script logo.
DeSalle says the company surveyed more than 10,000 Hoosiers aged 21 and over to come up with the beer name, flavor and can design. 
"They definitely wanted Hoosier in the name," DeSalle said. "That was without a doubt — that was probably the most definitive thing. We took away from the research too, everyone wanted the candy stripes on the can."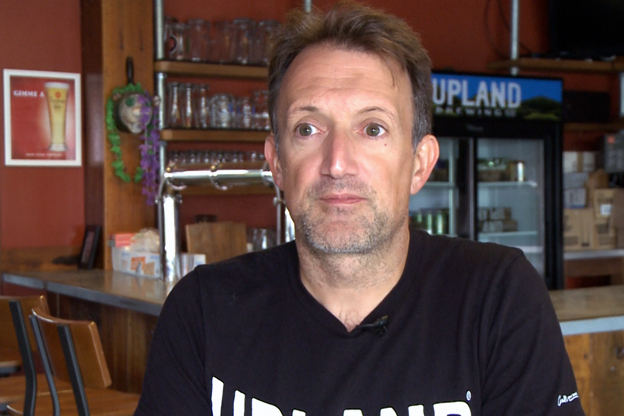 The lager is available for purchase anywhere Upland Brewing Company beers are sold — including this season at Memorial Stadium and Simon Skjodt Assembly Hall. 
A portion of sales go toward IU student scholarships.