The travel nurse industry skyrocketed in 2020 as hospitals struggled with staffing shortages. Those concerns are taking a financial toll on hospital budgets and forcing them to take a deeper look at employee benefits.
Travel nurses fill temporary openings in hospitals around the country. They often sign contracts for 13 weeks at a time, then move on to experience a new city. But for Enid Bedford, a registered nurse from Memphis, it means being closer to family.
Bedford's youngest son plays football for IU, but he tore his ACL in the first game of the season. So, she started looking for contracts in Bloomington while he heals.
"I wasn't here to intrude on his life as a 21-year-old college student, but to help him transition with his injury," Bedford said. "And now that he's doing so well, I'll finish my assignment. And then I'll be on my way."
Bedford became a nurse at 50 years old after all her children left home. During COVID, she started traveling for better pay and a better schedule.
"I typically work maybe a 13- or 26-week assignment, and then I can go home for two months and be able to sit down and relax and spend time with my husband or family," she said.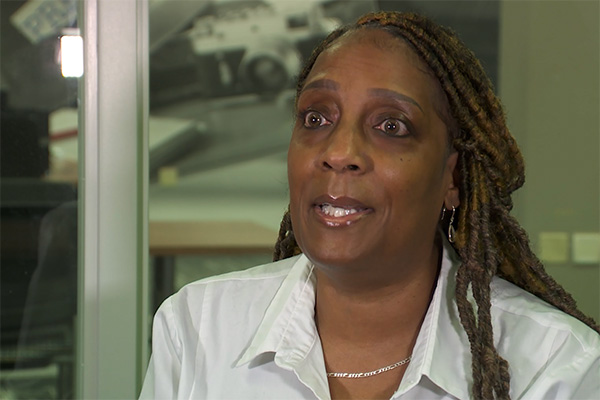 Patrick Smith is also a travel registered nurse completing a contract at IU Health Bloomington. He spent two years as a staff nurse in his hometown of Tuscaloosa, Ala., prior to traveling. Bloomington is the third city he's lived in on a travel contract, and given where he is from, he's no stranger to college towns.
"I enjoy getting to meet new people, I get to experience a new area that I've not been in," Smith said. "And it's not like, oh, I visited this place. Like I actually got to live there for a couple months."
Smith said some people become travel nurses for the flexibility, and some do it to improve finances. For example, a travel nurse can make double, or even triple that of staff nurses.
A Chicago-based medical consulting firm found the average travel nurse in the United States makes $132 per hour, which is more than double the 2019 average of $64. Over the same period, staff nurse salaries increased from $35 to $39 per hour.
By comparison, the 2022 NSI National Health Care Retention and RN Staffing Report found the average travel nurse makes slightly more at $154 per hour. This report also said hospitals are looking to decrease dependency on supplemental staffing over the next year.
"For every 20 travel RNs eliminated, a hospital can save, on average, $4,203,000," the NRI report reads.
Yet, some nurses like Brakayla Hillis have learned how to get travel benefits without going far from home. They're called "local travelers," and they tend to take contracts within 90 minutes of home.
"As a kid, I would play with baby dolls and be the doctor or the nurse," Hillis said. "So, I always knew that was my route."
While Hillis dreamed of becoming a nurse, she didn't know traveling would be in her future. She said the financial and scheduling benefits were too good to refuse, especially since she's in school to become a nurse practitioner.
She's completed contracts in Fort Wayne and Bloomington, and now she works in her hometown of Greenwood. While in Bloomington, Hillis worked for IU Health as it transitioned to its new location.
"We were very heavily staffed with travelers, and then when we moved to the new hospital, they kind of were trying to get back to where it was just the staff nursing and kind of weed out the travelers," she said. "So, they did a major pay cut by about $2,000 a week."
The pay cut in future contracts meant it was time for Hillis to move on. Her next contract was with Saint Francis in Greenwood, which she said is currently offering staff nurses triple bonuses to compete with traveler pay.
"Hospitals are trying to basically reward the staff just so that they don't have to use travelers, but it still seems to happen," she said.
The Indiana Hospital Association found since 2021, nearly 70 percent of Hoosier hospitals increased travel nurse expenses more than 20 percent.
However, hospitals don't directly pay travel nurses. Instead, they enter contracts with staffing agencies, and prices can change based on demand. Indiana Association for Nursing Leadership central district president Rachel Culpepper said these agencies sometimes walk away with double or triple what nurses make, and it's causing the industry to take a closer look at the value of these contracts.
"I just want to stress we're not evaluating the actual nurses pay," Culpepper said. "It's the agencies pay, because that is that is more of the financial burden that we're seeing in organizations."
Despite weekly pay for travelers dropping since the height of the pandemic, Culpepper said hospitals are still in a "market war" with staffing agencies, and it's forcing them to reconsider benefits.  Some hospitals are looking at improving employee culture, increase paid time off, or even change standard shift hours.
"We've been doing 12-hour shifts for a long time," Culpepper said. "And we're hearing from our team members, that might not be what they want any longer."
She said nursing leaders hope to use the current market dynamic to create a "revolutionized" care model and improve job satisfaction.
IU Health declined multiple interview requests for this story. However south-central region chief nursing officer Cindy Herrington wrote via email that as of Oct. 31, the Bloomington hospital was staffed by 18 percent travel nurses.
"We have brought in agency nurses to fill critical position vacancies so that we can continue to provide high quality healthcare for as many Hoosiers as possible," Herrington said. 
"We are very thankful to our temporary agency nurses for helping during times of increased need for nurses," she continued. "Hospitals across America could not have gotten through the pandemic and this labor market without their great work."