Lisa Montgomery is the only woman on federal death row.
She's one of 13 federal inmates the Trump administration has scheduled for execution since resuming federal executions in July. Lisa Montgomery's execution is scheduled for January 12th, 2021. Her crime was horrific, even by death row standards: In December 2004, Montgomery strangled a pregnant woman named Bobbie Jo Stinnett before cutting out and abducting her unborn child. Police later recovered the child safely over 100 miles away, across state lines.
In 2007, a Kansas City federal jury sentenced Montgomery to death. But there's more to Montgomery's story.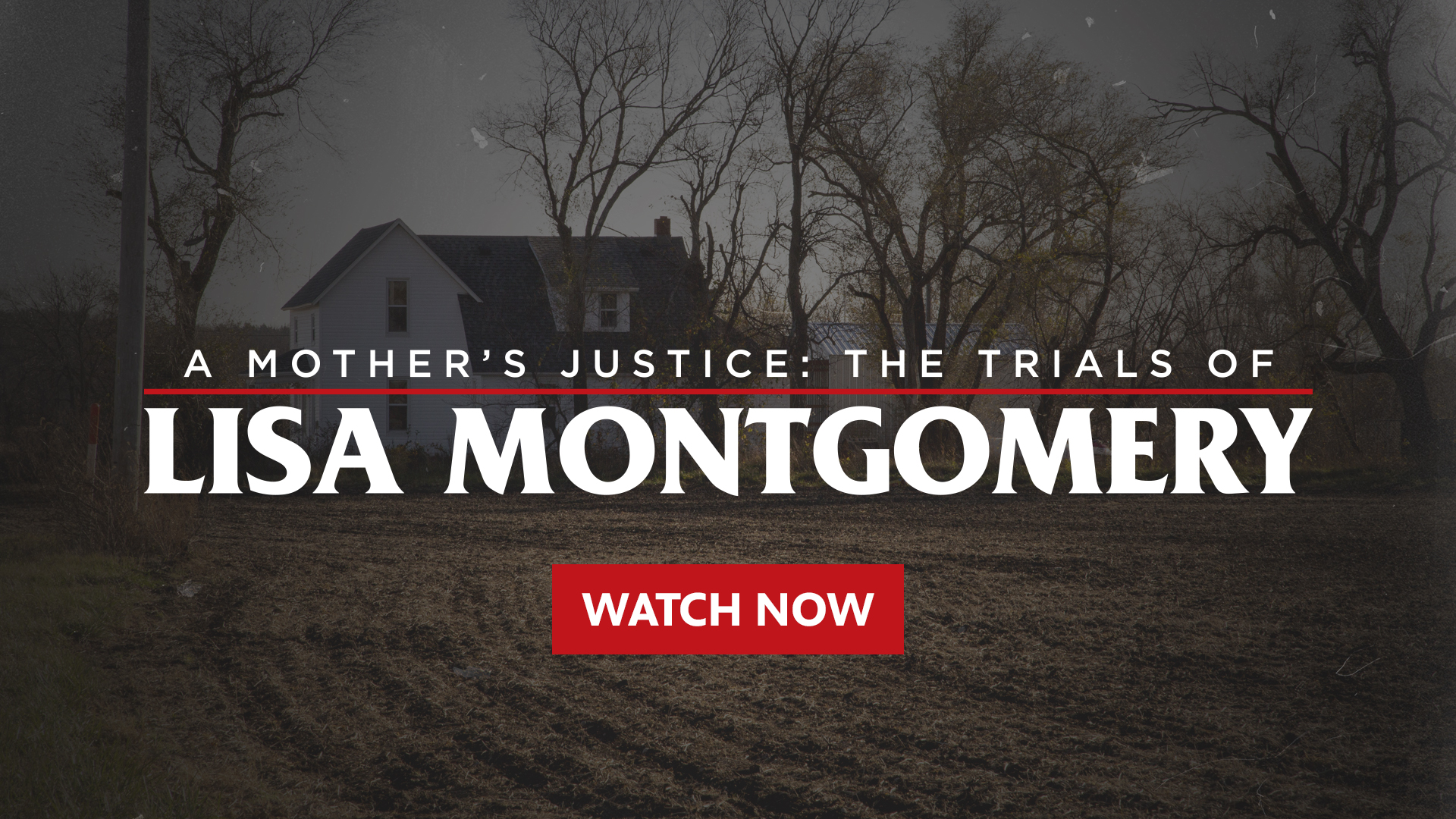 Experts say she's also a victim — of a childhood defined by unrelenting sexual abuse and violence. Some experts now believe the jury that sentenced Montgomery to death would have thought twice if they'd known about Montgomery's abuse and related mental health problems.
This documentary explores all sides of the case and seeks to determine how Montgomery's history of abuse might have contributed to her decision to target a pregnant woman and abduct her baby. ​​
In "A Mother's Justice: The Trials of Lisa Montgomery," the WFIU/WTIU News team retraces each step — from inside Bobbie Jo Stinnett's home to the Kansas City courthouse where a federal jury sentenced Montgomery to die by lethal injection.
"It's probably one of the worst things I'd seen done to a human," says Randy Strong, one of two sheriff's deputies who recovered Bobbie Jo's baby and interrogated Montgomery. He recounts orders from the local sheriff to drive across state lines and retrieve the baby "with or without consent" from FBI agents staking out Montgomery's home.
We follow Strong's route — 176 miles from the crime scene — to the Melvern, Kansas home where Montgomery planned to raise the baby girl as her own.
Along the way, we speak to friends of Bobbie Jo as well as strangers. Everyone we encounter in Missouri and Kansas believes Montgomery deserves to die.
But there's another side to Montgomery's story, one that her lawyers and family members believe never got the attention it deserved during trial.
"There are varying degrees of child abuse. But hers appeared so extreme to me," says Jan Vogelsong, a forensic psychologist who spent months studying a history of "unrelenting abuse" during Montgomery's childhood
Evidence documented years before Bobbie Jo's murder suggests Montgomery spent the formative years of her life being brutally raped and tortured — with the seeming permission of her own mother and alleged participation of her step-father.
Psychologists compare Montgomery's childhood to the experiences of soldiers captured behind enemy lines — minus the medals and grateful nation.
Montgomery's family also has a bizarre history of child kidnapping — including by Lisa's own mother — leading another expert to conclude Montgomery likely viewed seizing a child as a method of defense against her ex-husband's plans to take her real children.