Alex Alani has kept busy since he enrolled in Indiana University's Jacob School of Music.
A senior studying oboe performance, he has played trumpet in the IU Marching Hundred, joined a Latin Jazz band and played in the Soul Revue. He dabbled in music education. He performed stand-up at the Bloomington Comedy Fest.
He researched at the Argonne National Laboratory, preparing a project called the "The Sound of Quantum Decoherence," that explores music and quantum physics for Chicago's Museum of Science and Industry.
Once a kid on food stamps, Alani did all of this without paying for tuition through Indiana's 21st Century Scholarship.
"In terms of anything that I'm excited to do in music, in comedy, this summer at Argonne National Laboratory where I researched the intersection of quantum physics and music, I don't think I would be able to do any of that or even go to college if not for 21st Century," Alani said.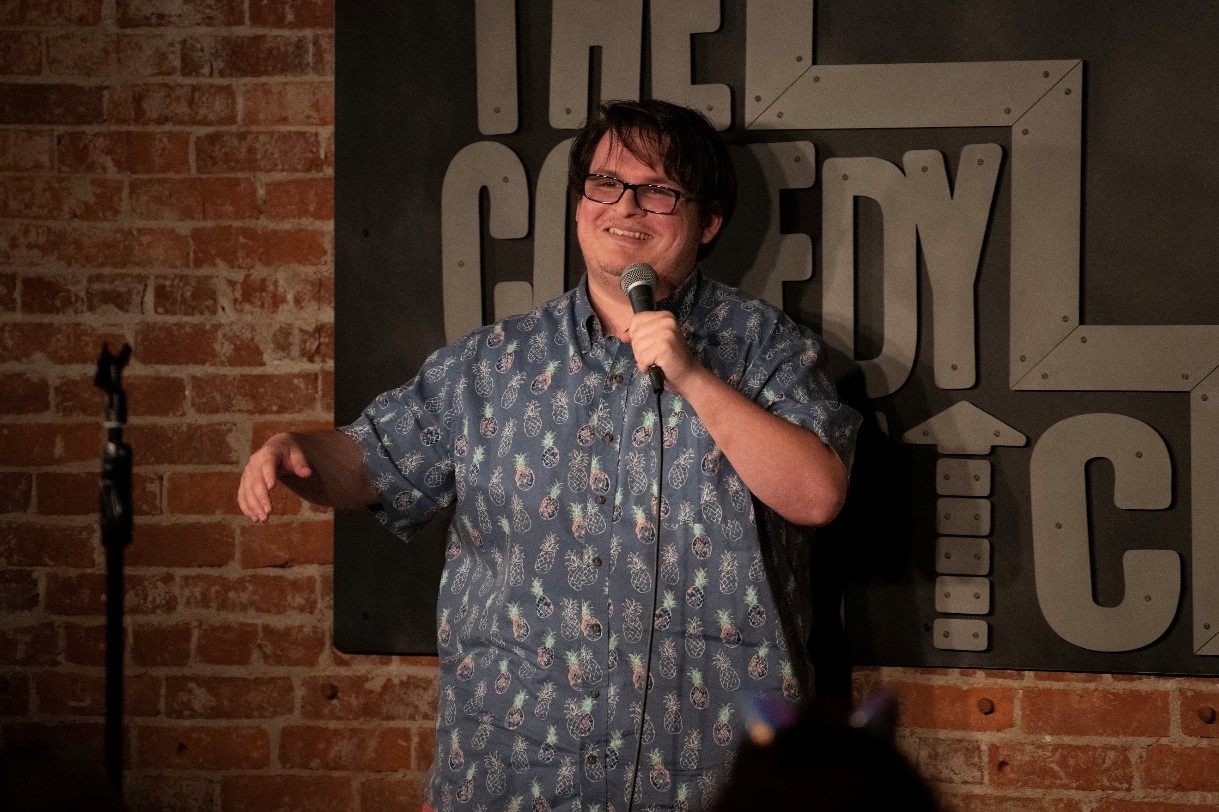 A program that pays for full tuition at Indiana colleges is almost "too good to be true," he said. Alani's only gripe with the program — the requirement to sign up in middle school that caused so many students he knew to miss out on the scholarship — is now gone. 
The Commission for Higher Education's 21st Century Scholars Program will now automatically enroll eligible 7th and 8th grade students from low-income families. Senior Associate Commissioner and Chief Program Officer Michelle Ashcraft said the program will double the number of students enrolled each year, with this year's class enrolling 40,000 students.
Automatic enrollment might boost number of college grads in Indiana
The program, for students who qualify for free and reduced lunch, covers up to all tuition and fees for public Indiana colleges and universities, Ashcraft said. Students who attend private colleges still receive the scholarship, but may not get the full cost of tuition. Forty-eight public and private colleges in Indiana accept the scholarship.
Ashcraft said the program, which began in 1990, requires high schoolers to complete 12 steps before enrolling in college, including filing a FAFSA application, receiving a Core 40 high school diploma and graduating with a 2.5 grade point average. They also pledge not to use illegal drugs, drink alcohol or commit a crime.
Before July 1 this year, eligible students had to opt in to the 21st Century Scholars program before high school.
Read more: Changes to 21st Century Scholars program help keep students from falling through the cracks
Alani said he knew many people eligible for the scholarship who didn't know about the program until later in college. He said he was lucky that his father worked at IU Dining and learned about the program in time.
Graduating from Bloomington High School North, Alani said he was told if he couldn't get a full ride to college, it would be difficult to go at all. He got another scholarship from the Hudson and Holland program that covered the rest of the cost, he said.
Vincent Isom, director of Indiana University Bloomington's 21st Century Scholars Program, said he can think of many times a parent or student didn't know they had to sign up long before they started thinking about college.
Automatic enrollment will aid these families exponentially and get more low-income kids to consider college, he said.
"If they missed that 7th or 8th grade cut off, that's a common story," Isom said. "The parents were like, 'I wish we took advantage of this opportunity.' In some cases, they didn't know about the opportunity. In some cases, they just didn't recognize the benefit of the program at the time."
Ashcraft said by automatically enrolling students, the commission hopes to see an increase in Hoosiers with college degrees.
"There have been discussions about simplifying the process really over the last 10 years, but the automatic enrollment really gained traction in summer 2022 when we released what is called the College Readiness Report," Ashcraft said.
That document reported  that Indiana's rate of students enrolling in college right after high school decreased to about 53% after the COVID-19 pandemic. However, in that same time period, 81% of 21st Century Scholars enrolled in college after high school. They were also three times more likely to go to college than other low-income peers.
The scholars are more likely to graduate college on time regardless of race, ethnicity or gender, the report found.
Ashcraft said program leaders are shifting goals "from sign-up to success," no longer having to push so hard to enroll students and now focusing on supporting them to college graduation.
"We are very hopeful and certainly expect that by having more students automatically enrolled into the program — because of the supports that are wrapped around those students — that we'll see the college-going rates continue to go up," Ashcraft said.
Steering low-income students in a "different direction"
Jeremy Capin, now an accountant with Custom Business and Tax Solutions, was a 21st Century Scholar.
"I think  it's a great program for kids, especially at-risk kids, and it just pushes them and steers them in the right direction for later in life," Capin said.
Capin works in Greenwood, where he also grew up and started his path toward college. His mother signed him up for the program when he was in middle school.
He said program requirements such as getting a Core 40 and not having any police record were ingrained in him by his mother. If he stayed out of trouble, he could go to college for free.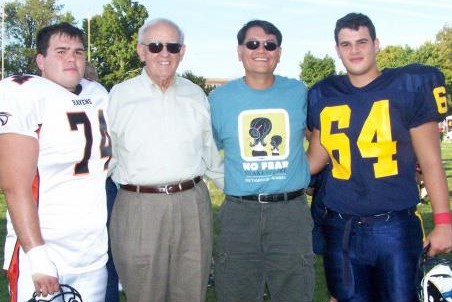 "I was  thinking about the biggest benefit I had in the program, and I think that was it. It kept me out of trouble in high school," Capin said. "I know  that there's a lot of kids with single moms, or, you know, low-income households. They can go that direction, but this was something to help steer me in a different direction."
He attended Franklin College in 2005, playing for the football team as an offensive lineman his freshman and sophomore year. After that, he attended Ivy Tech's downtown campus at no cost while considering switching his major.
Read more: What is the 21st Century Scholars program and what changes are Indiana lawmakers proposing?
He received his bachelor's degree in 2015 through Kaplan University after working in Memphis for six years. Capin said after having his first child in 2013, focusing on the school and reaching the finish line got easier.
The program gave Capin freedom, he said, not tied down to any school or facing any financial burdens while building the base of his college education.
"Before college, it influenced just kind of the path I took, that's the No. 1 thing for me," Capin said. "That really just gave me freedom to pick the school I wanted without paying for it right now or later in life."
Getting scholars past enrollment to graduation
While in college, scholars must earn 30 credits each academic year, continue to file for FAFSA and maintain a GPA toward standard academic progress, Ashcraft said.
Isom helps his campus produce the most graduates of the 21st Century Scholars Program out of any Indiana college, and 1 in 5 first-year students from Indiana at IU Bloomington are part of the program.
He said if the program grows with automatic enrollment, so will Indiana University and its services.
The program shows high school students that college is possible and how to prepare for it, Isom said. Once those students are in college, he said Indiana University provides supplemental support to get them to graduation, connecting them with peer support and extracurriculars.
"We're here to advocate for them, we're to navigate through tough times, red tape, what have you," Isom said.
Alani said he loves Jacob School and the people in it, but sometimes it can be hard to relate to other students from higher socioeconomic backgrounds.
"Maybe their parents were neuroscientists or lawyers. And it's like, whoa, that's very different than my background and a lot of other 21st Century Scholars," Alani said.
Alani said he's set his eyes on graduate school, specifically MIT, after being encouraged to apply by a current professor and composer of STEM-influenced operas. He said he never thought that this could be a possibility for him. He graduates this academic year. 
Connecting the Scholars to each other so that they can get support from their peers is a goal at IUB, Isom said.
Watch: WFIU & WTIU News on YouTube
The campus provides academic advisors and GPA recovery programs to keep scholars enrolled and on track to keep their scholarship funding, he said. The program also provides an additional scholarship for 21st Century Scholars who still have unmet financial needs for housing, books and other expenses. A major focus of the program is to connect scholars with real-life careers and skills, he said, so that degrees can transfer into jobs.
College graduates, especially people from low-income households, are generally better off than those without degrees and add to the economy as skilled workers, Isom said.
"If a student or a family is nervous about an expense of going to college or the ability for their children to be away, all of those scholar track activities prepare  them," Isom said. "It's good for our state, it's good for our institutions, it's good for our families."
Aubrey is our higher education reporter and a Report For America corps member. Contact her at aubmwrig@iu.edu or follow her on Twitter at @aubreymwright. Report for America is a nonprofit national service program that places journalists in local newsrooms to report on undercovered issues.