Since their introduction to Bloomington about a year ago, rental scooters from companies such as Bird and Lime have been seen as both a convenience and a nuisance by the city's residents.
The rechargeable scooters have provided a means of easy transportation around downtown. Some people have gotten jobs as scooter mechanics or chargers.
However, some Bloomington residents have objected to the scooters on grounds of safety, aesthetics, and accessibility. 
READ MORE: Bloomington Trash Truck Fire Likely Caused By Lime Scooter Battery
Kaylie Scherer wishes the scooter rules were better known and better followed. She says every day several scooters line both sides of the street on which she lives. And then a few months ago she started finding them parked in her yard.
"Every time I would mow the yard, I would have to move the scooters" she says. "And unless you pay, the wheels lock up, so moving the scooters isn't actually all that easy."
Scherer asked City Limits to find out what she can do to keep these scooters from being parked on her private property, and if it is possible to have them impounded.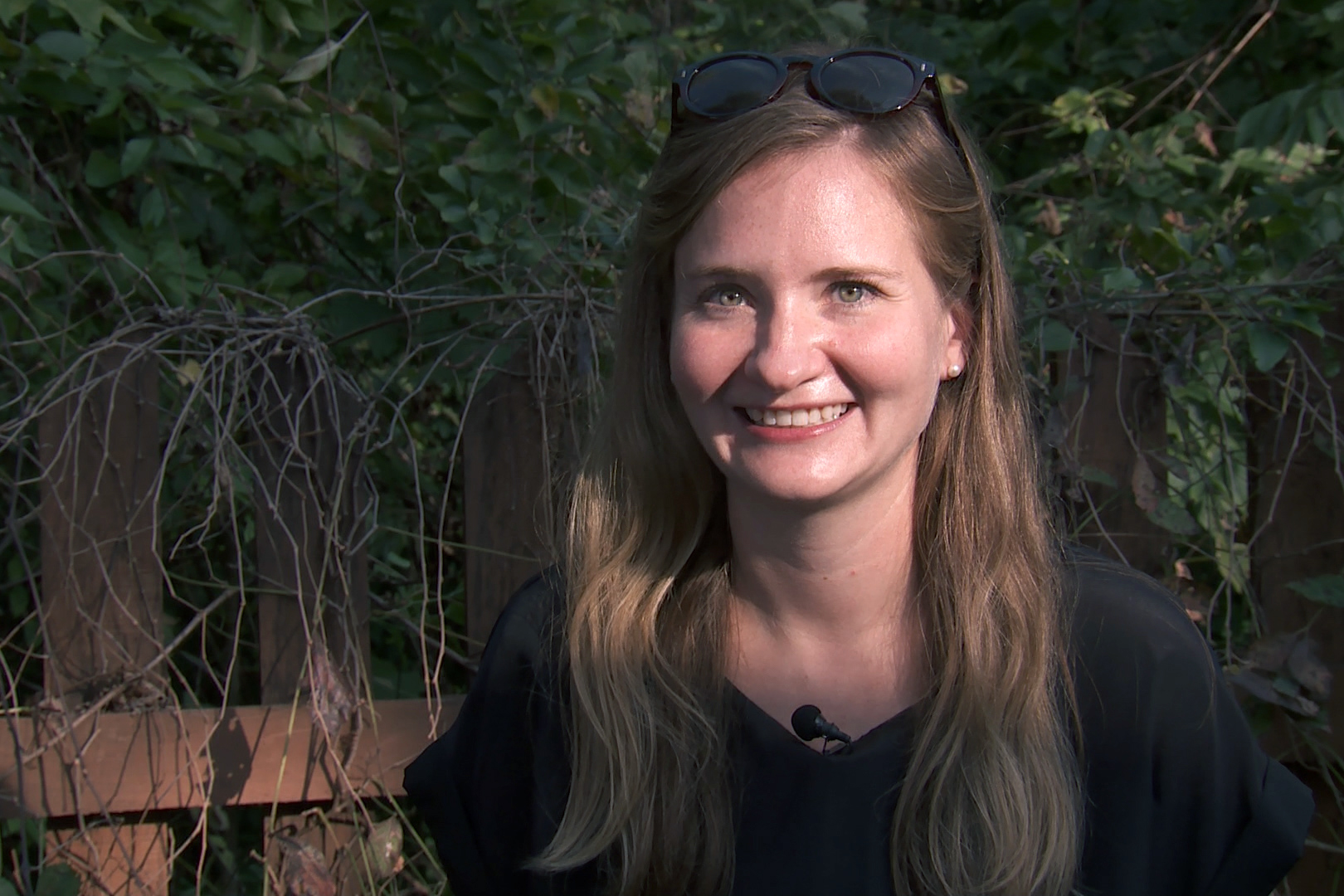 She doesn't like the idea that her yard seems to being used for a parking lot for a product that makes money for a private company.
City officials were also concerned with the lack of rules and regulations developed for this newly introduced mode of transportation. The City Council passed an ordinance regulating the scooters in August, and they took effect Sept. 1.
Michael Rouker, an attorney for the  City of Bloomington, says the options are limited for getting inconveniently placed scooters moved.
He was reluctant to address a specific situation.
"The city has the authority under the ordinance to impound a scooter that is improperly located on public property," Rouker says. "Whether or not you could simply say, 'I'm going to take someone else's property that's been mistakenly placed on my property, or incorrectly placed on my property is going to be a difficult question.'"
But he added: "You know if a scooter is improperly located in the right of way, which the city is responsible for controlling, we definitely can impound it and there are fines associated with impounding it."
Rouker also said that if Scherer or any other individual was unable to contact the scooter company, they could move the scooter from their property to a sidewalk, as long as they are complying with the ordinance.
This would include not blocking the sidewalk or placing the scooters in a tree plot. The scooters also need to be standing up-right and adjacent to a street sign.
Our community is changing, from closing businesses to traffic and road construction to affordable housing, and we see the impact of these changes all around us.
We want to know: What questions do you have about how the Bloomington of tomorrow will impact your work, your personal life, your community and your future?
Here's how it works: You submit a question you'd like us to explore about how Bloomington has changed over the past few decades, what you want to see for the city in the future and how ties with IU continue to shape the community.  
So: What do you wonder about how Bloomington is changing and how it impacts your life?
Interested in an ongoing conversation how Bloomington is changing? Join our Facebook group!