Sullivan residents are trying to move forward after a tornado swept through the area last Friday.
If you traveled to Sullivan in the last week you've seen furniture, destroyed vehicles, and debris strewn everywhere. 
And all around that debris field, you would also find people like Lisa Runyon picking through what remains of their homes and their lives. 
"We're blessed that we're alive because I mean, you can replace anything, can't replace yourself," she said. "So very thankful for that. And very thankful for all the volunteers." 
Read more: Indiana officials tour tornado destruction in Sullivan, promise aid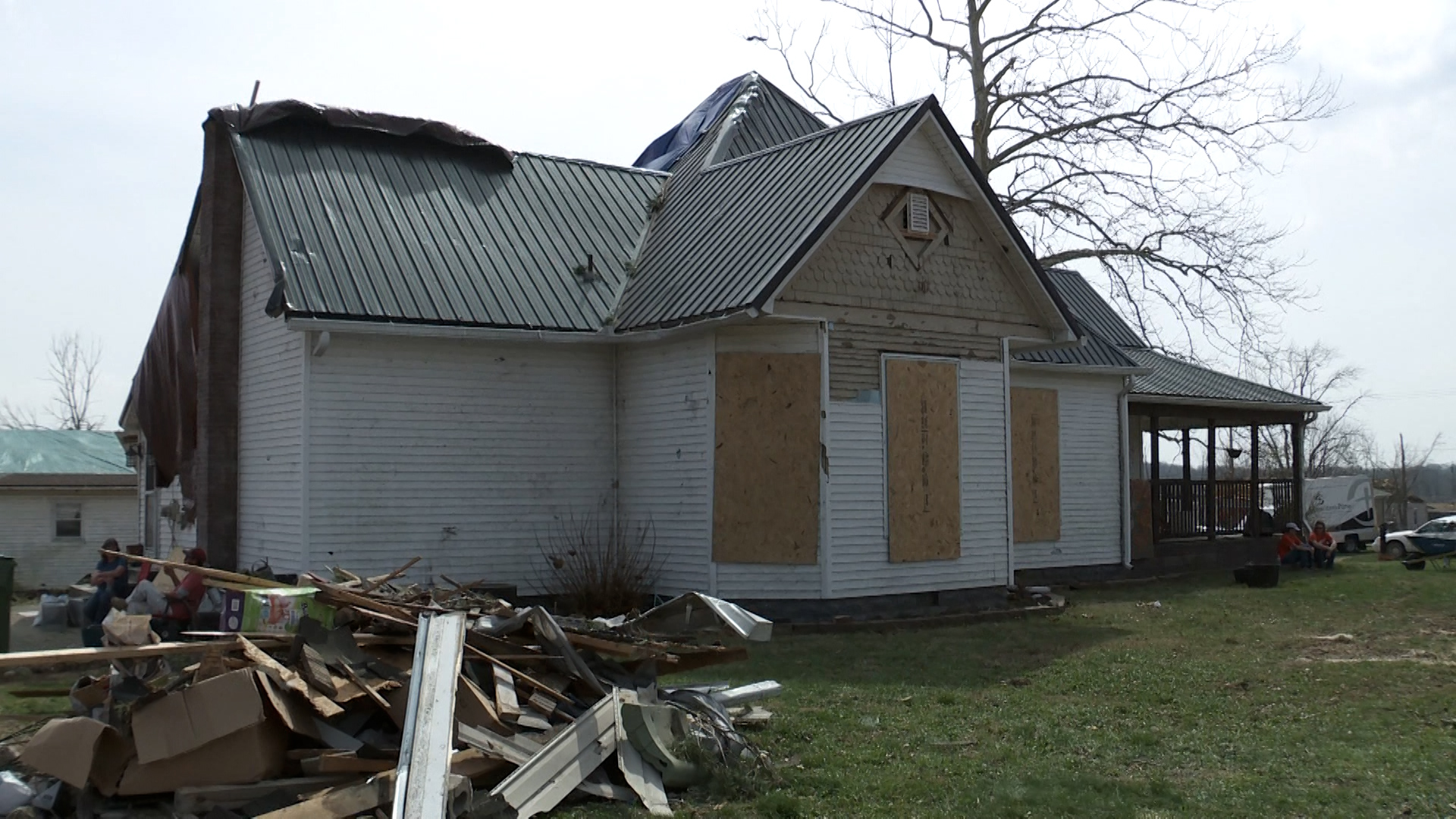 Runyon was one of the lucky few whose home wasn't completely leveled last Friday. She even stayed in it the following weekend, until inspectors informed her that the rafters of the structure were compromised and that the home was unfit for living. 
"The house was built in 1916," she said. "I just love the house. I don't want to see it have to be tore down. But if it's structurally compromised, I don't want to be in either." 
Janelle Simpson shared the story of her son's harrowing effort to protect his newborn child. 
"They took our eight-day old granddaughter, and put her in the car seat, and they stuck her in the tub," she said. "And my daughter, Sierra, hovered over her with a blanket. And then my daughter's fiancé, Brandon, held the door. And they were screaming, they said there was so much noise, it was so loud, and the pressure was hurting their ears." 
After the tornado passed, family members helped their immediate neighbors, then rushed down the street to take shelter in a neighbor's basement.  
She said her son kicked down the door.
"And there were a couple people in there," she said. "And he said, 'I've got an infant, do you have a basement, we need to find shelter,' and they went down there. And they stayed there." 
In the aftermath, the community came together to help those in need. They started by getting a headcount and searching for those who were missing. In the end, three people were found dead. 
Volunteers then focused on clean-up and supplies for those in need. Melissa Towsend, volunteer and donation coordinator, helped to transform the Civic Center into a one-stop shop for anything those displaced by the storm might need. 
"We have shopping carts, we have totes, they can take two items, they can take 1,500 items, as long as they get what they need and what they want," she said. "We're pushing people to take as much as they possibly can."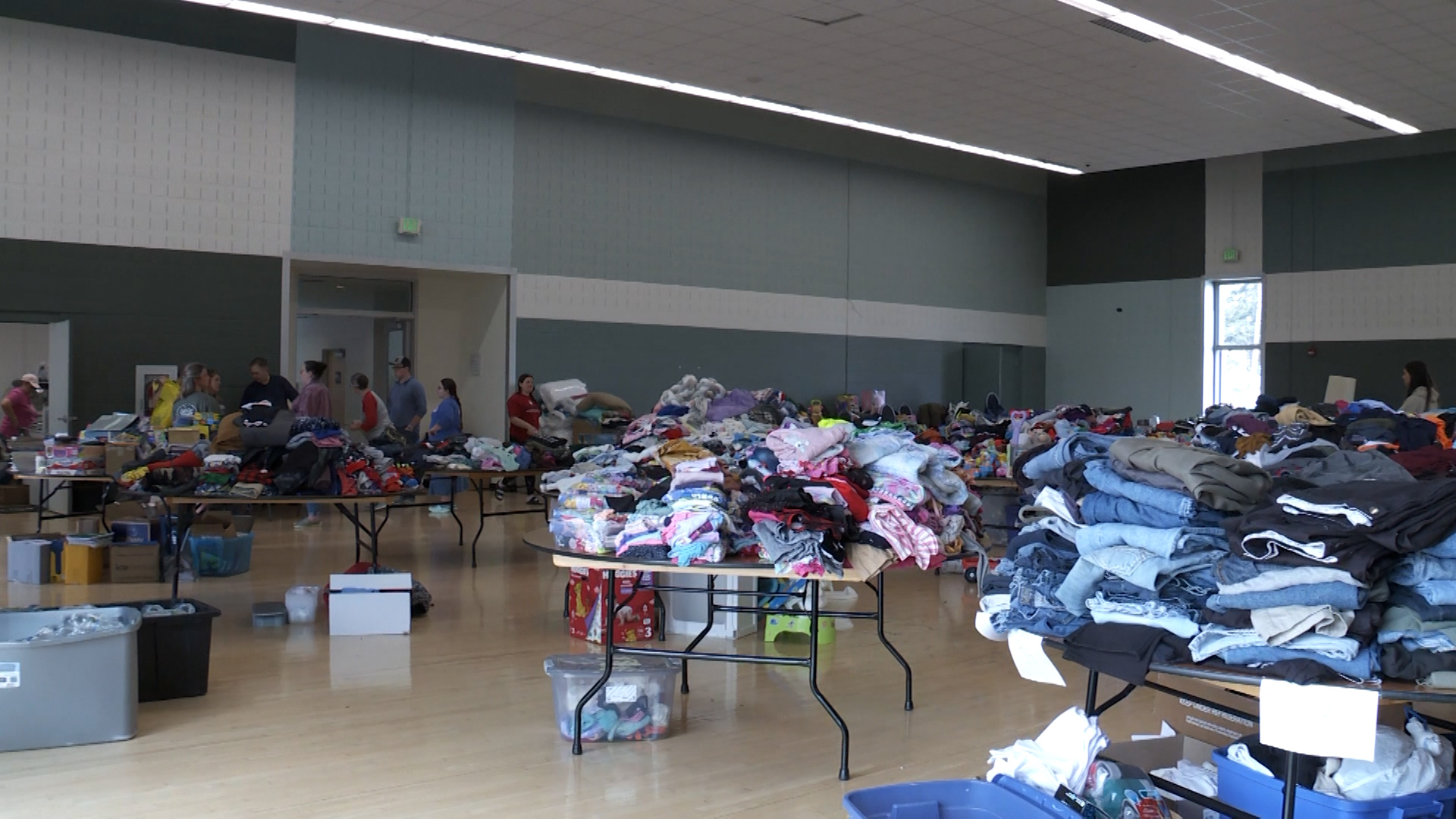 The school district was on spring break when the tornado hit, and students returned to classes after a two-hour delay on Monday. A day care also kept its doors open, even though the owner's family was hit by the tornado. 
The owner, Cara Meng, said that giving kids a sense of normalcy is a large part of the healing process. 
"It just makes them feel safe, it takes them back to their safety net, it takes them back into a normal routine, normal life just like us," she said. "And that's what everybody needs is just to get back to normal." 
Chris Stitzle, Superintendent of the Southwest School Corporation, said Sullivan High School students were allowed to take an excused absence to volunteer their time helping around the city, including assisting in cleanup, or working in the Civic Center. 
"At the high school, we had over 200 kids volunteer down there at the site where the tornado hit," he said.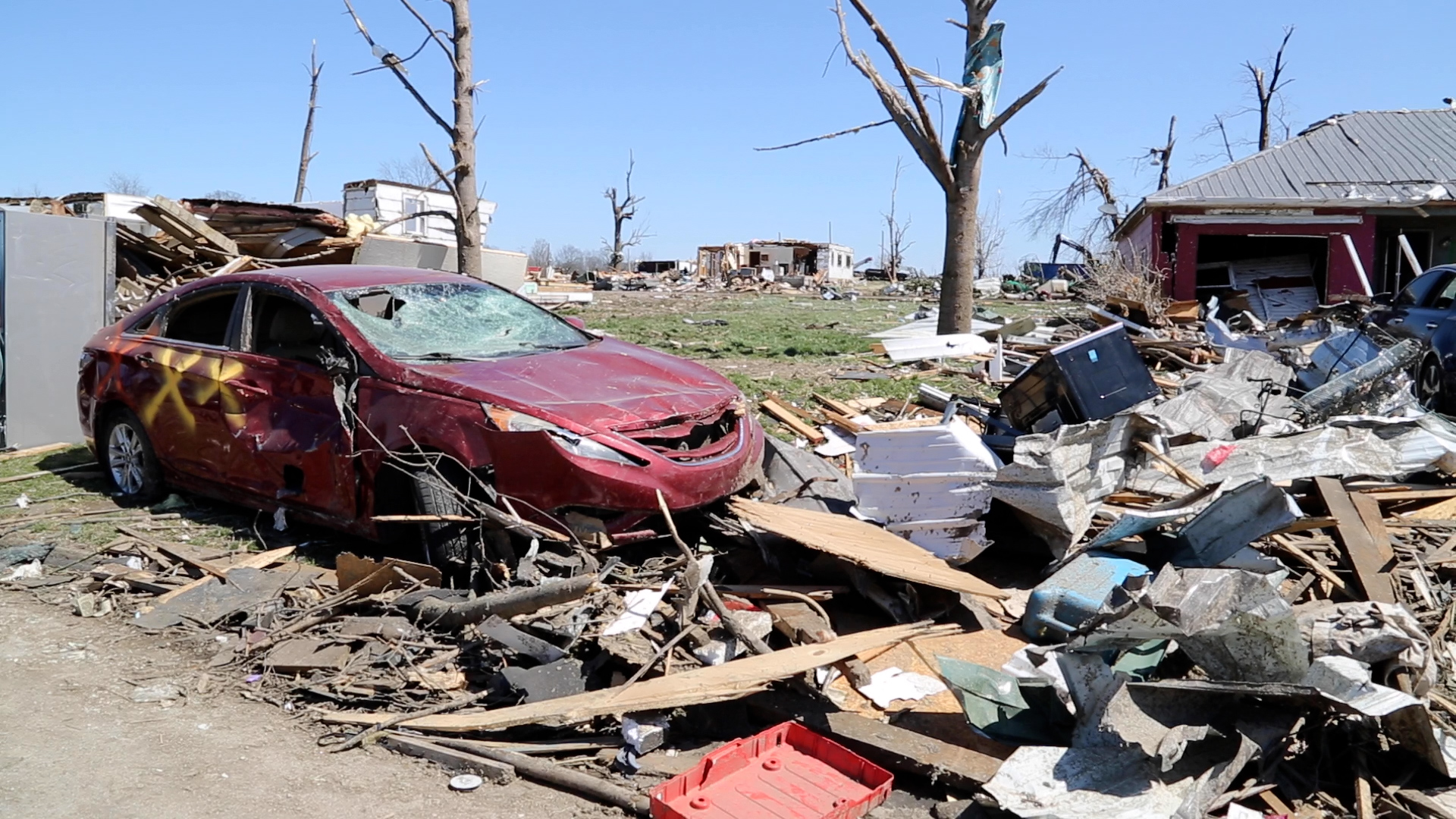 The city remains under curfew, and according to Christina Carrico, Task Force Commander of the Incident Management Team, it will continue to be 'for as long as it takes to keep people safe.' 
"We're still acting under that curfew for everyone's safety, to prevent any kind of looting, from dusk until dawn," she said. 
Mayor Clint Lamb spent a majority of his week speaking to the community and communicating with government officials. 
"I talked about the supplies and the different things coming to the city and coming to assist these people," he said. "But I can't stress enough: long-term recovery. We're here for the long haul." 
Indiana Gov. Eric Holcomb, U.S. Sens. Todd Young and Mike Braun, and U.S. Rep. Larry Bucshon all visited during the week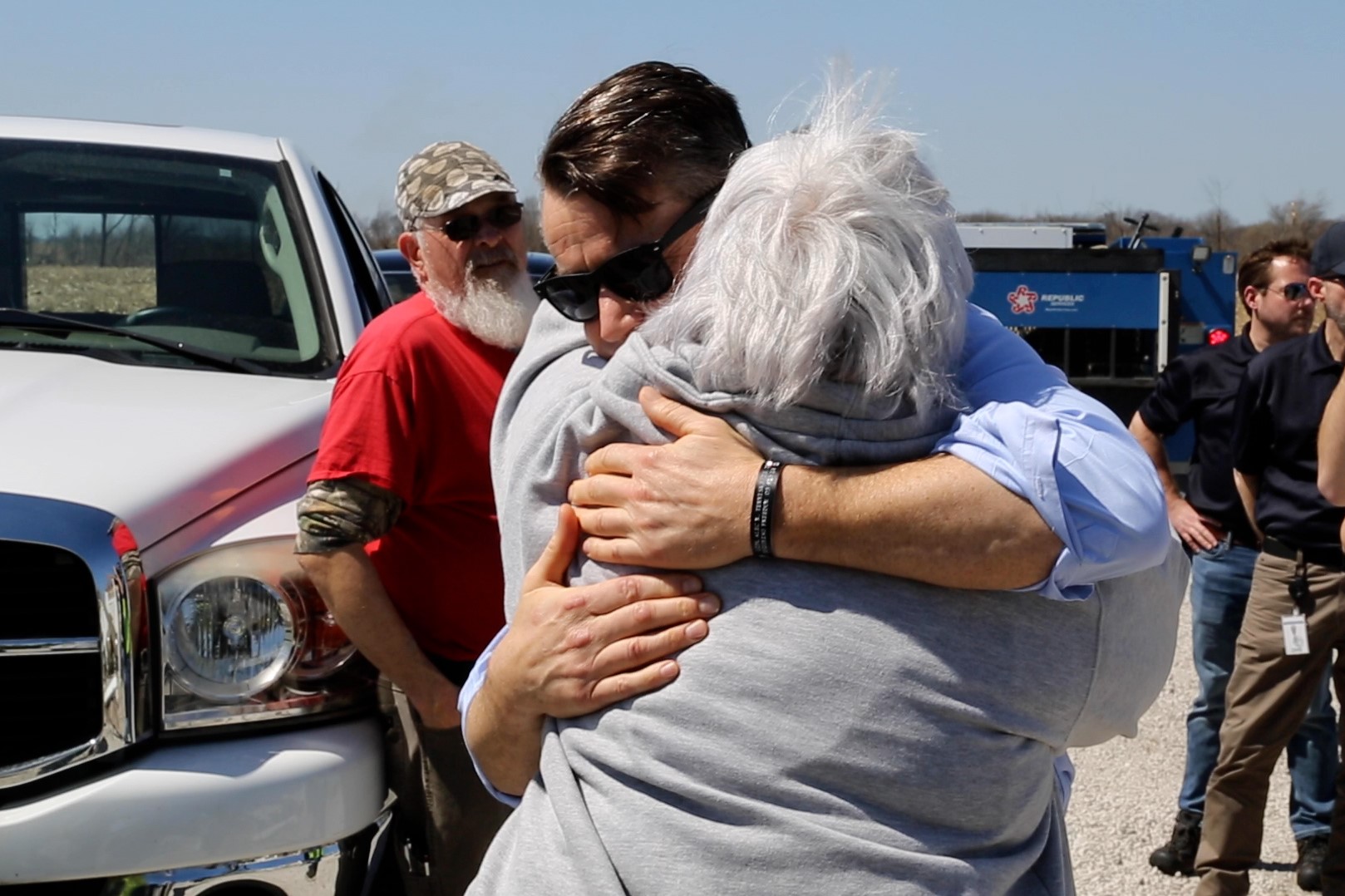 They all spoke of their efforts to get state and federal dollars into Sullivan, with Young saying it's a bipartisan effort. 
"Republicans and Democrats, the entire congressional delegation intends to work together to advance whatever declaration the governor might seek," he said. "And it remains to be determined exactly what timeframe we're dealing with." 
Holcomb declared a disaster emergency in counties all over Indiana. The state must compile data from all areas affected by last week's storms to submit for federal dollars. It is unclear when that money will be approved. 
Janelle Simpson said the tornado nearly changed her life forever. 
"I don't want to ever have to relive anything like this," she said. "Like this is everybody's worst nightmare. You see it on the news, you go and help people, but when it hits home, and it hits your kids… my whole life was in that bathroom. I know that God took care of them. They took care of them. I'm just grateful that they're alive." 
Simpson and others are beginning the long road to rebuilding their lives along with the city of Sullivan. 
Read more: Indiana may see more tornado outbreaks, variability in the future