On the evening of March 31, 200 families in Sullivan, Indiana were displaced by an EF-3 tornado.
In the immediate aftermath, locals united to help with cleanup efforts. Those affected, like Lisa Runyon, couldn't have moved forward without the assistance.
"We're blessed that we're alive because I mean, you replace anything, can't replace yourself," she said. "So very thankful for that. And very thankful for all the volunteers."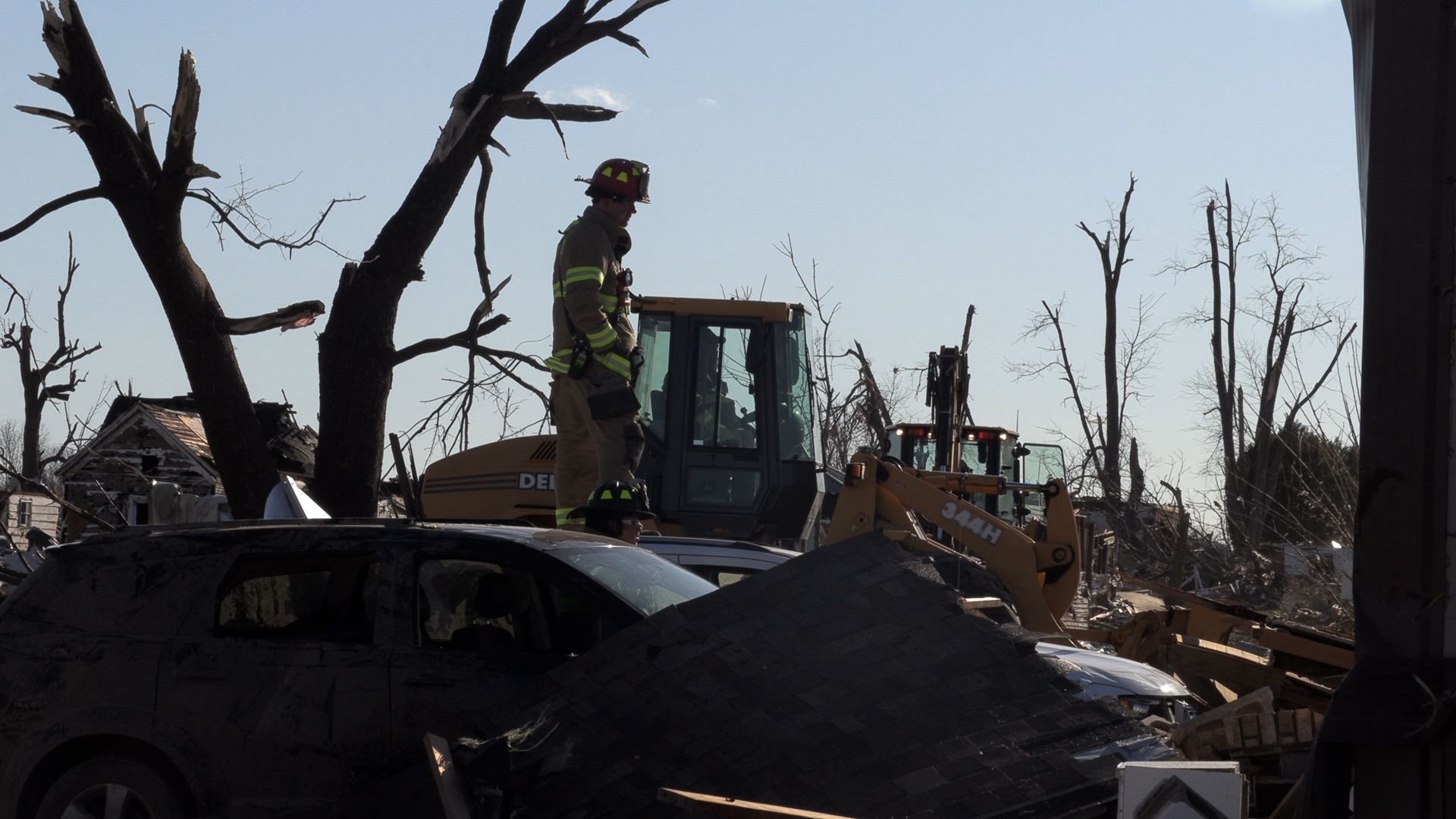 Donations began pouring into the community in the form of money and goods.
The Civic Center was transformed into a one-stop shop for anything those displaced by the storm might need, like food and clothing.
High schoolers were even allowed to take an excused absence to assist in distributing necessities or to clean up debris.
All of those volunteers and donors make up what is today known as the Sullivan County Long Term Tornado Recovery Coalition.
Richard Payonk, volunteer director for the coalition said the Indiana Volunteer and Donate for Disaster Relief helped lay the groundwork for what the coalition would become.
"In the first six weeks after (the tornado), Indiana VOAD responded and helped our volunteers form this coalition," he said. "And the coalition response then has been to put the structure in place to really honor donor intent, and a process to get the funds to those most in need."
The steering committee for the group, which helps guide the distribution of the Help Sullivan Recover fund and other donations, meets monthly to make decisions on various assistive services the community needs.
The committee also gauges how much need there is in the community.
Long term funding for recovery efforts
By looking at comparable storms in Indiana's history, the coalition estimates Sullivan will need a total of six to seven million dollars for recovery efforts.
"Our funding today, though good, is about a million dollars," he said. "We know that to be more effective and helping what could be 100 open cases we have, we will need more funds, or we won't be able to help all the clients that have a need."
Another problem facing the coalition is volunteers. In the immediate wake of the storm, there were more people than the town could use.
The mayor pleaded with people to stay home, but to remember Sullivan over the next weeks and months, when the damage would no longer be in the spotlight.
"We appreciate the support, but this is long term recovery, right," said Sullivan Mayor Clint Lamb in April. "This can't be an emotional thing where everyone jumps on now. We're going to need your help today, we're going to need your help a week from now, we're going to need your help months from now, we're going to need your help years from now. We're going to need a steady stream of resources."
Now nearly five months since the tornado — the coalition has just four volunteer case managers to manage 195 cases.
"You do get a rush of volunteers after a disaster, it's fresh on people's mind," said Payonk. "They see it in the paper every day, that tends to fade. And that's normal human nature, that's not a knock on our community at all. But we need to kind of relight that fire, there's a lot more work to be done now that we've gotten four months out from the storm."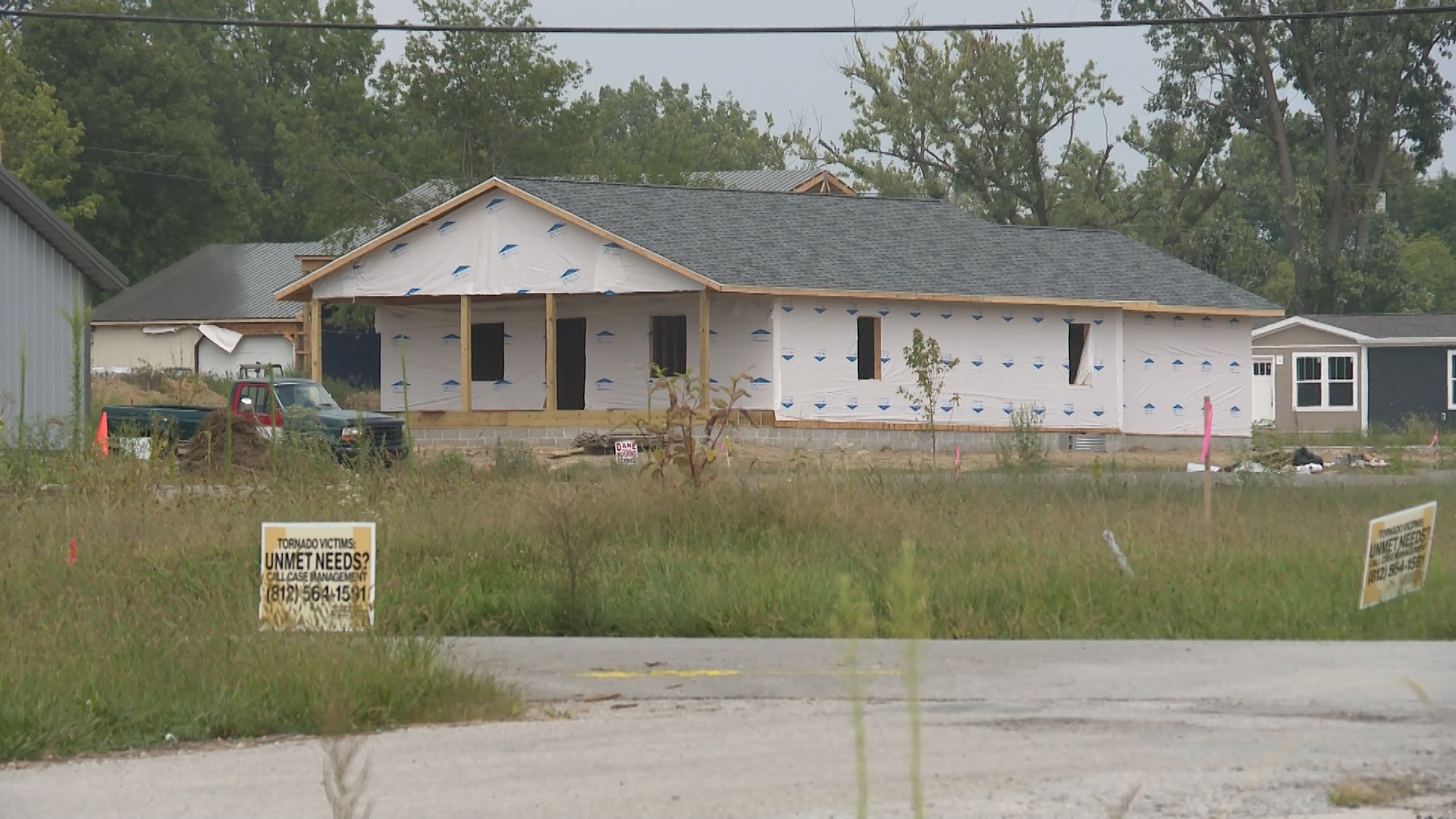 When will rebuilding start?
At the steering committee's first public meeting, one resident asked a question looming large over everyone's minds; when will those most in need see some of those relief dollars?
Payonk said the rebuilding process could begin for high-priority residents as early as October.
"That process requires us to do intake and assessment of the many client cases that we have so that we can prioritize," he said. "And that's sometimes a hard word to hear. But it does mean we want the services to, as quickly as possible, get to the cases that need them the most."
As the coalition works to solve problems from the March tornado, they're also building processes that will allow them to more effectively help the community with future natural disasters.
"We hope nothing ever happens again," said Lamb. "But you always got to be prepared. If something happened again, you don't have to start the process of learning all over, you already have a system in place put together."
For mayor Lamb, the recovery process was always going to be a long term effort.
"It's like a funeral, right? The family comes in and support you during that first initial time of mourning. But you hear a lot of folks talk, month two, month three, month four, when that is when it really starts to set in. And now you're starting to see it here," he said.
Read more: Sullivan citizens frustrated at relief turnaround after tornado
Lamb will be leaving office at the end of this term. He wouldn't say how long he expects rebuilding efforts to take but said the city will continue to advocate for those in need indefinitely.
"I think it's just as long as it takes," he said. "And we're going to be here to continue to go through step by step with our citizens and make sure that we truly live by the city's motto that Take Time To Care is not just a hashtag or phrase."