Strings of Christmas lights, boxes of Eggo waffles and the alphabet painted on the wall are just a few of the details in the Stranger Things Suite at the Graduate Hotel in Bloomington. 
The suite opened Oct. 23 to guests. General Manager Corey Parton said people who have never been to Bloomington, or even to Indiana, have gone on social media to mention booking the room.  
"Stranger Things" is a Netflix series that takes place in fictional Hawkins, Indiana. The  reference to Indiana is part of why the suite is in the Graduate Hotel. 
The room, which was once completely mid-century modern, is now a blast to the 80's. Parton said the room is his brain-child.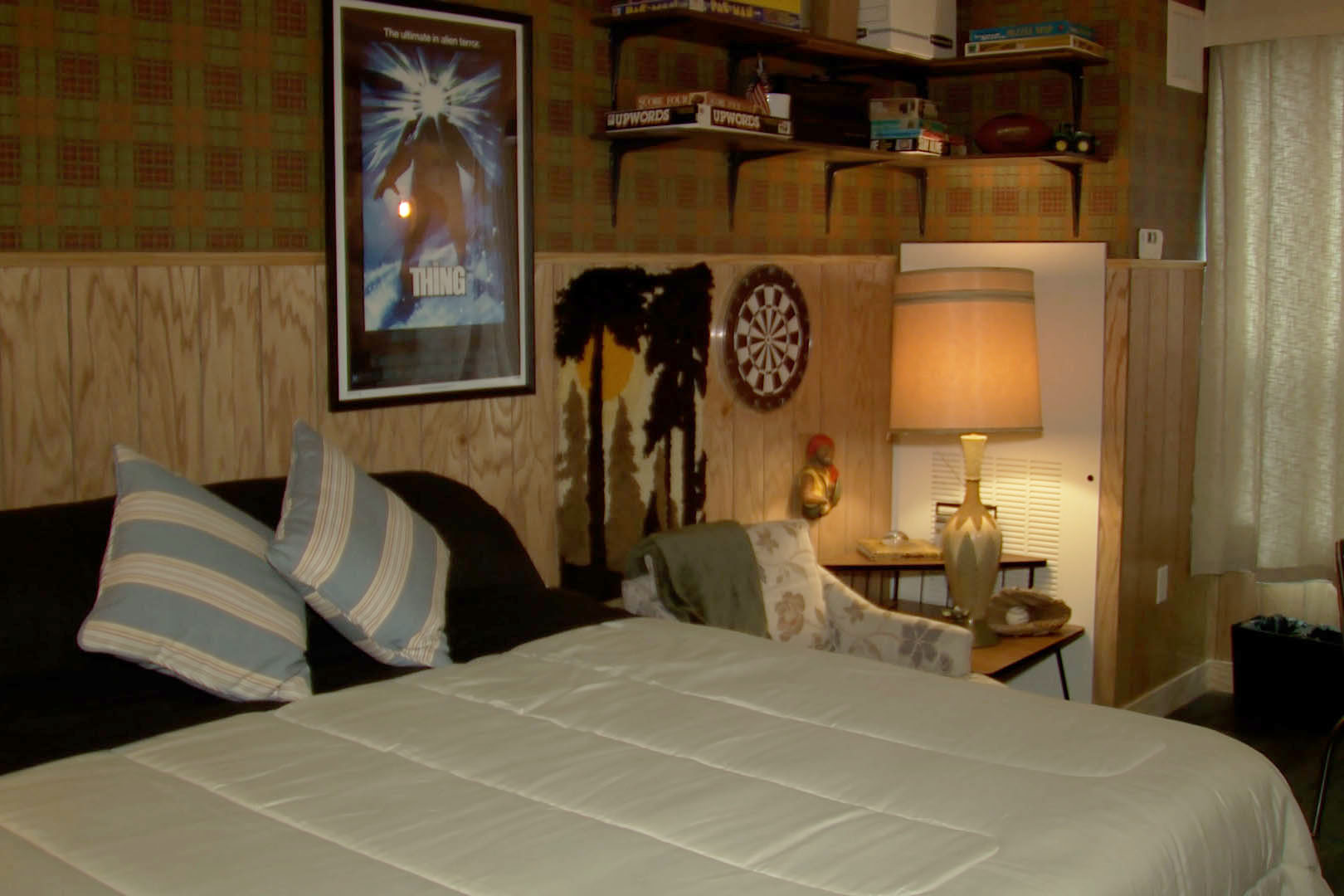 "To see the fun that people have in this room, makes it all worth it at the end of the day, making people's day is creating experiences for people, that's what we do in hospitality, and that makes me go home every day feeling proud," he said.  
Creating the room involved a six-month design period, a week of construction to add wallpaper and wood paneling, and 72 hours of putting the actual room together.
There's a newspaper clippings of a missing Will Byers, a crushed 80's can of coke in reference to characters Eleven and Steve Harrington's bat of nails. One of the couches was driven from Arizona to Indiana and the wallpaper on the walls is the same wallpaper used in the show from the same manufacturer.  
The suite is $309 per night and can be booked on the Graduate Hotel website. 
The booking comes with a Polaroid camera guests can use during their stay, two WonderLab Science Museum tickets and an Eggo snack. Eleven percent of the proceeds from each booking will be donated to WonderLab.