A new Sonic Drive-in is in the works at the intersection of West Third Street and South Patterson Drive in Bloomington.
North Fork Holdings of West Plains, Mo., is hoping to bring a new franchise to the city more than two years after one on South Walnut Street closed. However, Bloomington's Unified Development Ordinance is proving an issue for the new restaurant's business model.
The UDO limits the number of parking spots to five spaces per 1,000 square feet of outdoor dining. The proposed site design is only eligible for 16 parking spaces, but the developers want at least 27 spots.
Of the desired 27 parking spots, 13 would be drive-in stalls and 14 would be standard parking. About 10 would be used by employees, leaving only four for outdoor dining customers.
North Fork Holdings petitioned the Bloomington Board of Zoning Appeals for the additional spots during its November 18 meeting but was unsuccessful.
"I don't think that this board needs to get into the habit of—or even a one-off — of granting a variance when there is a solution that doesn't require a variance," board member Joe Throckmorton said.
The board unanimously denied the variance request because the 1.05-acre property is large enough to achieve the desired number of spaces without breaking code.
"I truly think the intent of the zoning ordinance was to limit the amount of impermeable area and not have just massive parking lots," said co-owner of North Fork Holdings Jacob Stauffer.
Stauffer said he does not want to disrespect the intentions of the UDO and pour additional concrete to meet his goals. Instead, he is adjusting the site plan to include more outdoor dining.
"What we're going to try to do is install some nice outdoor dining spaces that will either have grass or landscaping rock underneath it," he said.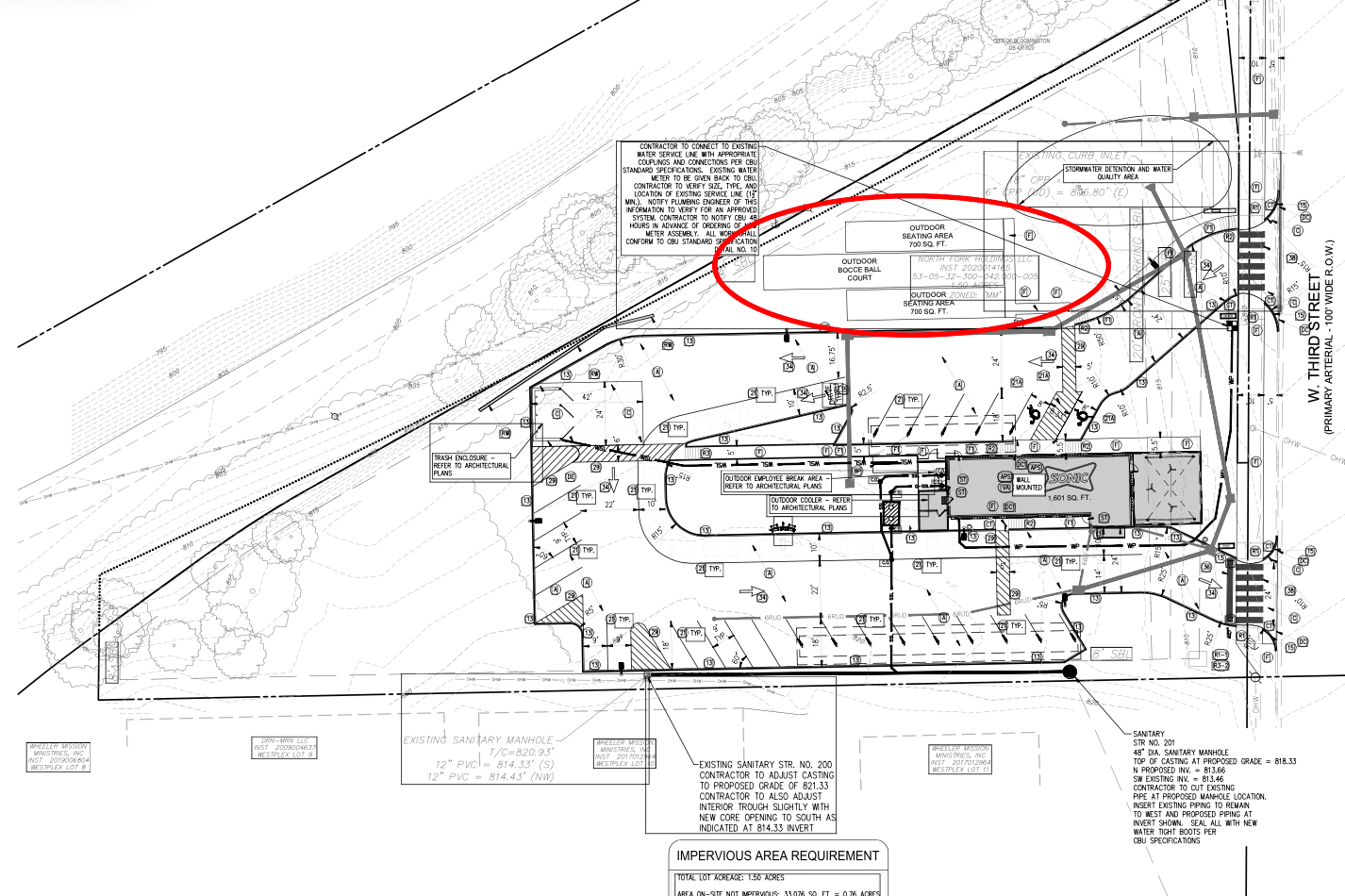 The site plan must be approved by the City of Bloomington before moving forward.
Stauffer said North Fork Holdings is also constructing Sonics in Columbus and Jasper. Both will open in early 2022.