You wouldn't know by looking at Carolann Mikesell and Annella Petkovich-Dixon that they have something unique in common.
"My favorite days of teaching each semester I would start out by 'I have a tattoo,' and the kids go 'No!'" says Annella Petkovich-Dixon. 
Mikesell has one, too. But the deeply personal decision to get a tattoo isn't one they made for themselves. 

A study published in the Journal of the American Academy of Dermatology says by May of 1952, 30,000 citizens in Northwest Indiana received a tattoo of their blood type above their left hip or chest.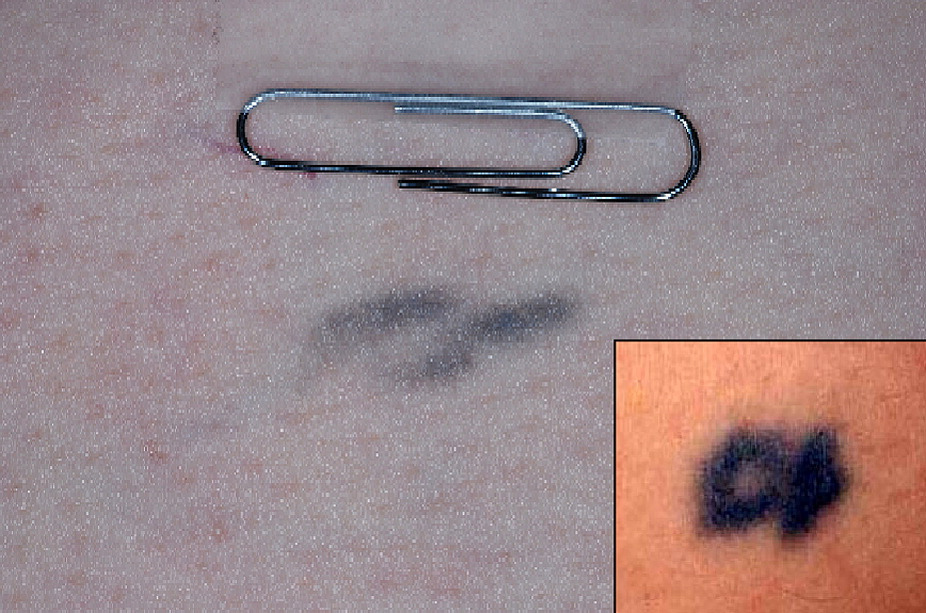 It was called Operation Tat-Type, and was born out of fear that there would be an increased need for blood during the Korean Conflict. The idea was to make people "walking blood banks" to enable on-the-spot blood transfusions in an emergency.
The idea caught on in just two parts of the country: Utah, and Northwest, Indiana.
Mikesell and Petkovich-Dixon both grew up in Gary, and received blood type tattoos during the school day in elementary school.
"I remember this large lady, kind of holding me over her hip and lifting my dress and then you heard this buzzing and a little bit of a sting, and you walked back to class and the kids looked to see if you cried," Mikesell says. 
Petkovich-Dixon went to school on the other side of town. Her parents were both deaf, her father was also mute, and her grandmother was Serbian. When she started school at age 5, she had no knowledge of the English language.
Her fear is what she remembers most about that day.
"I remember a day, vividly, when kids were screaming at school, and it really frightened me and I tried to get out and I couldn't, and, I guess, in my way of thinking, it was my turn, and I was crying, I was sobbing. I felt this really bad sting, and then I cried and cried and cried."
Petkovich-Dixon didn't have the language skills to know what happened to her that day, or to explain it to her parents.
"Back in that day we only took baths once a week on Saturday, and I was the fourth so I got the fourth tub of dirty water, and I remember my mother trying to wipe off that blue spot," she says. 
The fear of an atomic attack gripped the Lake County community.
But the tattooing didn't last long. When the Korean War ended, the demand for blood dropped.
Ultimately, Operation Tat-Type failed. The study says doctors didn't trust the tattoos because of possible errors, and the trial never caught on nationwide.
As the Lake County community grew older, their tattoos simply became a part of them.
"Even in the reunions I don't think we've talked about it," Mikesell says. "It just was something that happened and it's a part of you and life goes on."
Their tattoos are now faint, but still serve as a reminder of the times they grew up in. They're the only tattoos Mikesell and Petkovich-Dixon have.