IU's Lilly Library is home to a temporary exhibition consisting of 221 objects related to the fictional detective, Sherlock Holmes.
Lilly Library Associate Director, Erika Dowell coordinated the exhibition with two other colleagues. She said the Sherlock Holmes in 221 Objects exhibition is drawn from the collection of private collector Glen Miranker.
"And it showcases what is probably three or four decades of collecting important books about Sherlock Holmes," she said.
The library has hosted two other Sherlock Holmes exhibitions in the past, but neither had as many rarities or as big of a presence in the community as this one does.
Since the library reopened last August, they've seen a great response to exhibitions. 
"Sherlock Holmes is such an important figure in our culture that I think that draws in a whole variety of people," Dowell said. "What's special about this one is that it's focusing particularly on the amazing collections from this private individual."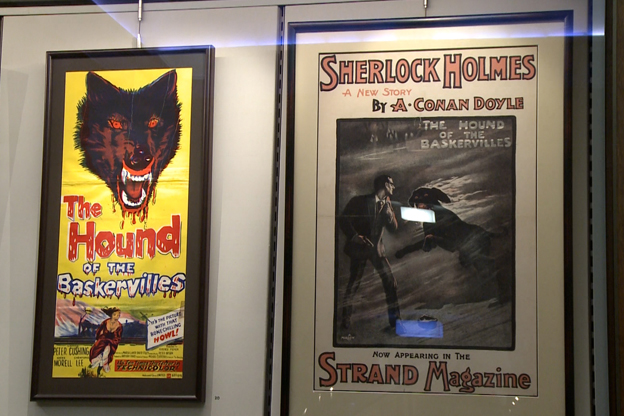 The exhibition features bibliographic rarities, books, manuscripts, artwork and more. While the exhibit attracts Sherlock Holmes enthusiasts first, people who are unfamiliar with the books, movies, and so fourth are encouraged to explore.
"I love looking at the artworks," Dowell said. "Miranker's collection has so many interesting examples of pirated editions with these really bizarre covers."
The exhibit's public galleries are open Monday-Friday from 9:30 a.m. to 6 p.m. and Saturday from 9:30 a.m. to 4 p.m. They host public tours at 2 p.m. Fridays and the exhibition will be featured until Dec. 16.