From the moment inmates enter the Johnson County jail in Franklin Indiana, they are under constant 24 hour surveillance.
A jail deputy sits in front of a bank of TV screens and computer monitors, where he can watch every inmate's movement around the facility.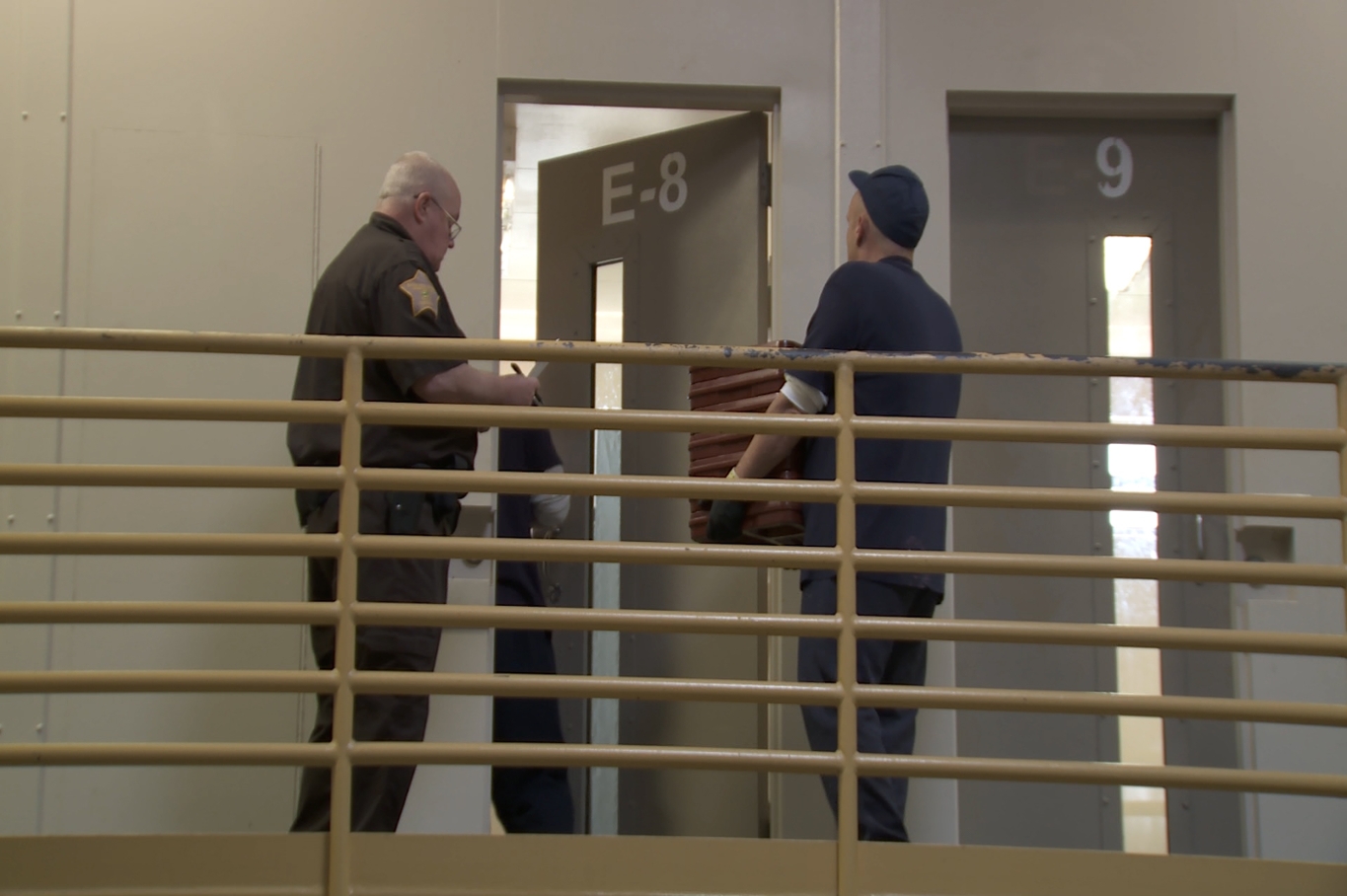 But all that technology can't detect what's going on inside the minds of the inmates.
Sheriff Duane Burgess says he's seeing more inmates with mental health issues enter his jail.
"Jail should not be a location where you put people with mental health issues, there needs to be other treatment centers where these folks can go," Burgess says.
Originally constructed in the 1970's, jail now has a capacity for 322 inmates.
"We've been as high as 458 and we've struggled with those numbers for the past few years," Burgess says.
Sheriff Burgess says another issue causing overcrowding is the unintended consequences of legislation passed a few years ago that required certain non-violent offenders to be housed in county lockups, rather than in state facilities.
The State Department of Correction reimburses counties $37.50 per inmate.
The per-diem will increase to 40 dollars this July. The Indiana Sheriff's Association recommends that amount be raised to 55 dollars, but lawmakers have balked at that idea.
It's been a frustrating issue for the sheriff.
"We have to house those people and we have to pay for their meals, their medical, their clothing, water, electric and mattresses. There is a whole host of things people do not even think about that we pay for when we house somebody in the county jail."
Some inmates sleeping on the floor because of the overcrowding.
A 258 bed expansion is in the works to, but the sheriff says he's already finding creative ways to create space.
"If it's a non-violent crime or someone is two or three days away from their sentence being finished, yes we've gone to judges to try and decrease that level," Burgess says.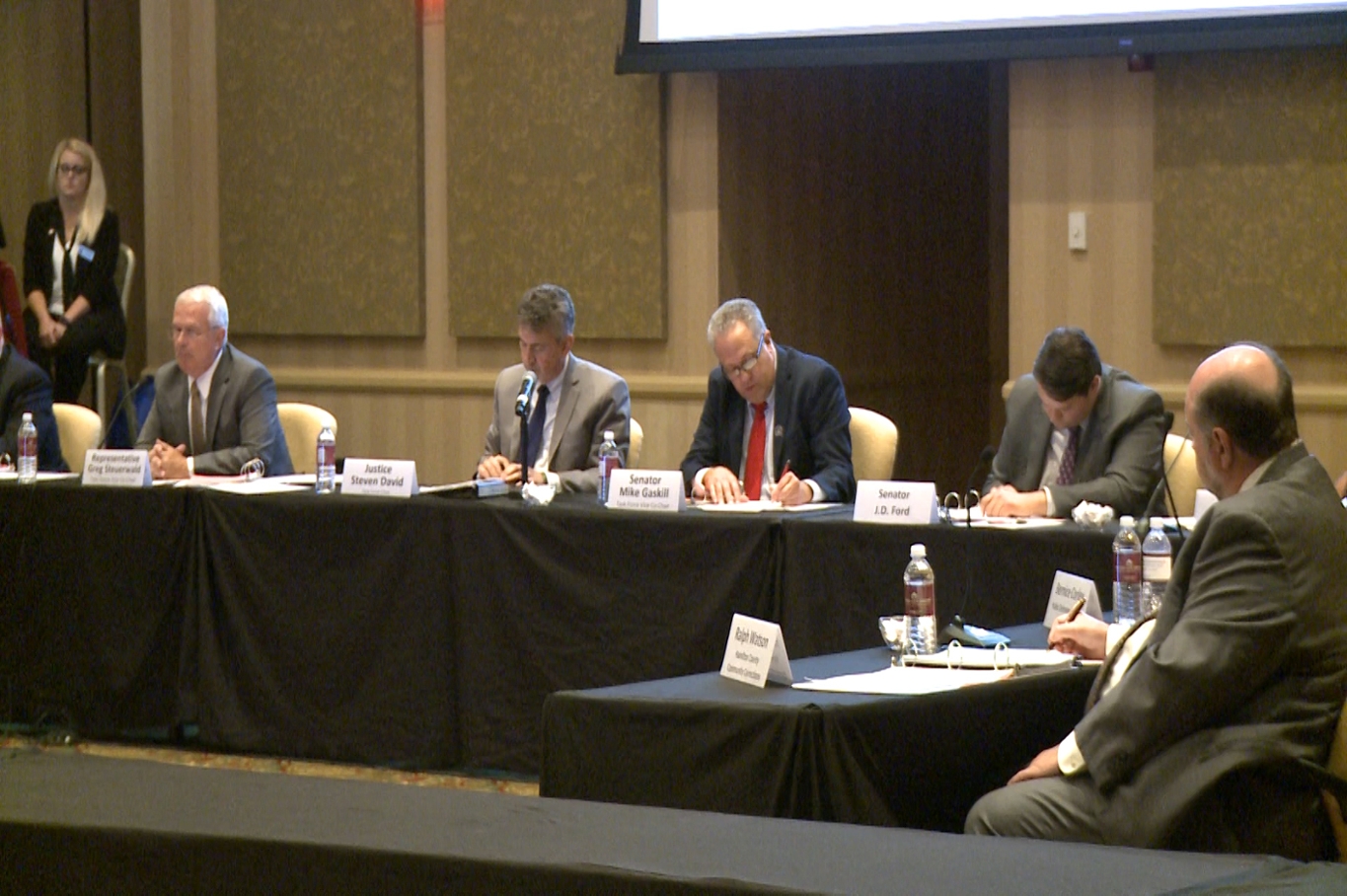 On September 30th, the recently formed Jail Overcrowding Task Force convened to tackle many of the concerns brought by the county sheriffs around Indiana.
The panel is co-chaired by State Senator J.D. Ford (D-Indianapolis).
"I've heard from different folks that our jails are serving as detox centers.  I've heard from different folks about how mental health is a huge problem," Ford says.
The task force will examine whether the number of inmates not posting bail, or whether sentencing guidelines are contributing to the jail population increase.
Co-Chair State Representative Randy Frye (R-Greensburg) represents 7 Southeast Indiana Counties that he says are also experiencing overcrowding in county jails,
"Building a new jail will accommodate more prisoners, but it doesn't solve the problem, it only treats the symptoms," Frye says.
Sheriff Burgess says he wants the policy makers in Indianapolis to visit his jail and see the conditions for themselves before making any more decisions:
"You can read books you can read paperwork all day long, but until you view it with your own eyes you haven't a clue," he says.
The task force will meet again on October 30th and November 6th, at a location to be determined.