Indiana House leaders' announcement Thursday that they'll try to extend syringe exchange programs by at least one year is welcome news to health officials like Michelle Matern.
Matern has spent the last three and a half years as Scott County's health administrator working to prevent another HIV outbreak like the one 5 years ago.
"About 95 percent of the cases were also co-infected with hepatitis C," she says. "And so, all those cases back then relate to injection drug use – sharing syringes with each other."
The epicenter of the outbreak was Austin, where the number of positive cases made its HIV infection rate comparable to sub-Saharan Africa. As the crisis in Scott County spiraled out of control, then-Indiana governor Mike Pence (R) signed an executive order allowing the county to operate a needle exchange program.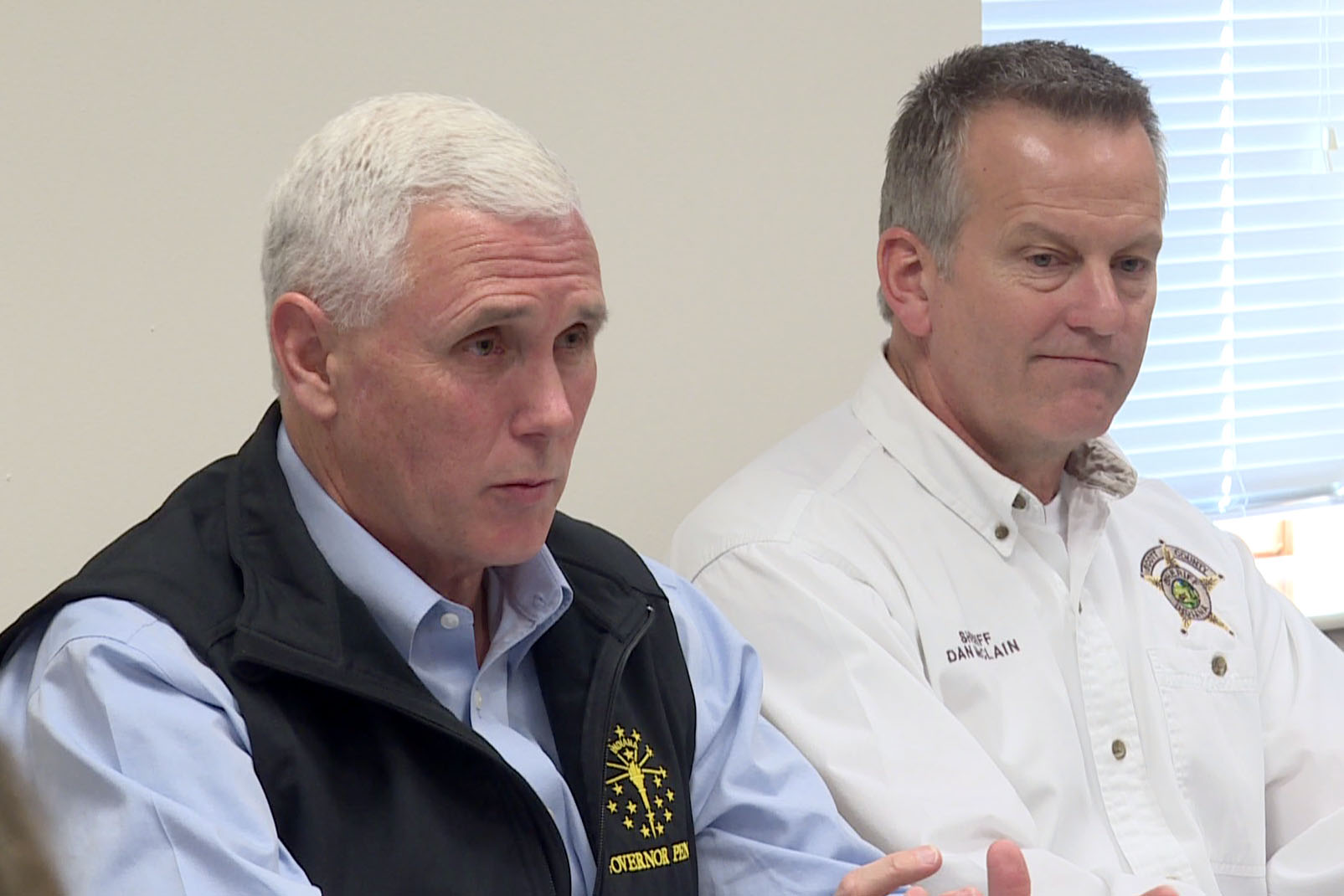 "I will tell you that I do not support needle exchange as anti-drug policy," Pence said during a 2015 visit to Scott County. "But this is a public health emergency. And I'm evaluating all of the issues and all of the tools that may be available to local health officials in light of a public health emergency."
Since then, HIV cases in the county have been dropping steadily.
"We're expected to have around 25 new HIV cases every year, just based on our population size and the number of positive cases that live in our county," Matern says. "And the most we've seen in the past three years is 12 cases. Last year, I believe we had seven. So every year we're trending downward."
Matern credits the county's needle exchange for the drop in cases.
Since Scott County started its exchange, eight other counties have followed suit.
But their existence is now in jeopardy. The bill that allowed counties to start syringe service programs expires next summer. If lawmakers don't update the language, the programs could go away.
According to the Centers for Disease Control and Prevention, Indiana has 10 counties - including Scott - that are vulnerable to significant increases in hepatitis infection or an HIV outbreak due to injection drug use.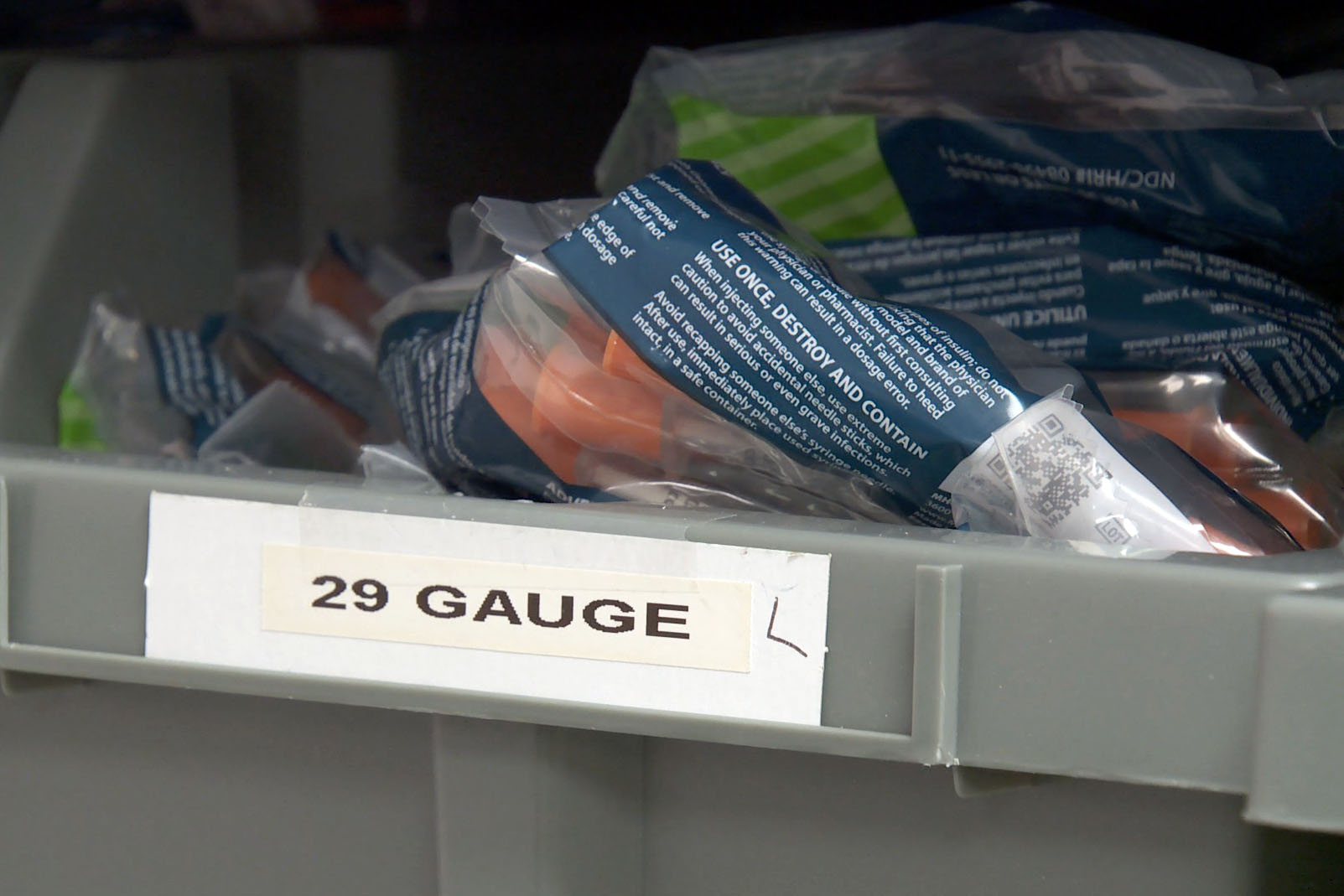 Sen. Ron Grooms (R-Jeffersonville) voted against lifting the expiration date for the exchanges.
"It was intended to be an exchange," he says. "It became a giveaway program in which hundreds of syringes were being given away at any time at any given location at multiple locations."
Grooms represents part of Clark County in the state senate. The area lies directly south of Scott County, on the Kentucky border.
Clark County felt the effects of the HIV outbreak, too, as Scott County residents came in droves for treatment. Eric Yazel was an emergency room doctor at the time, and is now Clark County's health administrator.
"If you came in and told me that 'I'm using heroin and I need some help,' I'd hand you a paper that had a phone number on it for a place that had a couple month wait," he says. "And that's literally all that we had to offer."
Clark County also established a syringe service program, and Yazel says it's seen its overdose deaths fall by 50 percent.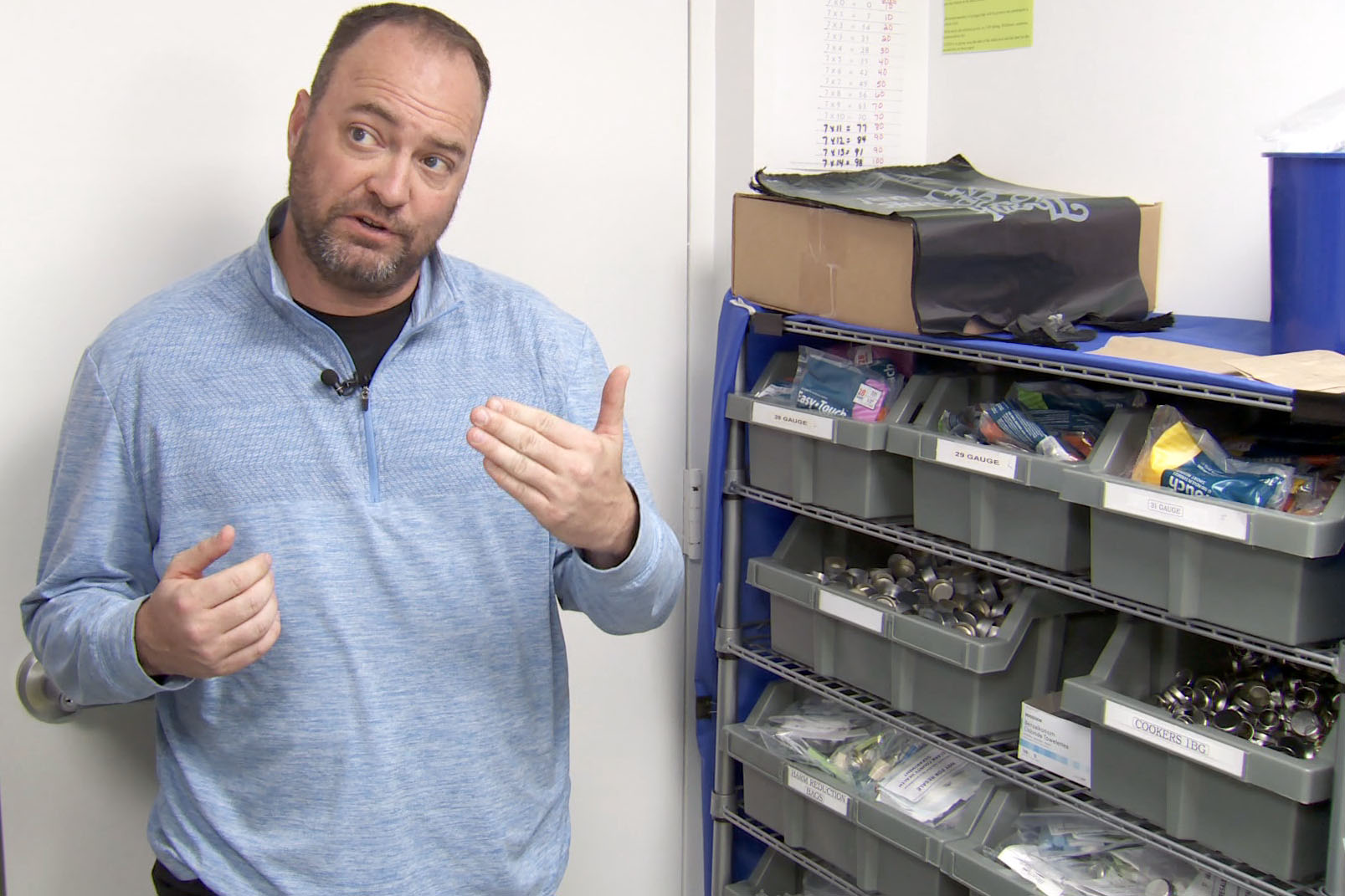 "Downstairs right now, if you come in and say, 'I'm ready to stop and ready to go into recovery,' we have a recovery coach that'll walk right in the room and say, 'Alright, here's your options in the community, let's go get you some help,'" Yazel says. "We offer medical care, we do tons of hepatitis and HIV testing. We've diagnosed over 100 cases of hepatitis C through testing specifically done at our syringe service program, which obviously has a huge public health benefit for the community."
In Scott County, users can visit the health department's One-Stop Shop in Austin for clean syringes, alcohol swabs and other supplies. But Matern says most importantly, it provides healthcare for those who need it.
"We have peer recovery coaches that work in our syringe service program that are in recovery themselves," she says. "And so, it gives them a peer to talk to and walk them through that process whenever they are ready to be off substances and go into recovery. So it's not just exchanging physical supplies, but it's an access point that is compassionate and caring."
Associate Director of the Rural Center for AIDS/STD Prevention Carrie Lawrence says part of the difficulty surrounding needle exchanges is the stigma they carry as a sort of "starter kit" for drug users.
"That word that's often used is, and we still hear that even within the policy arena is, 'you're enabling drug use,'" she says. "And I think, over time, I've come to really see how it truly is a prevention and evidence-based public health measure."
Research from the CDC shows needle exchanges help reduce the spread of infectious diseases like HIV and can help people overcome substance abuse. And they don't lead to more needles on the street. Indiana has an average syringe return rate of 82 percent.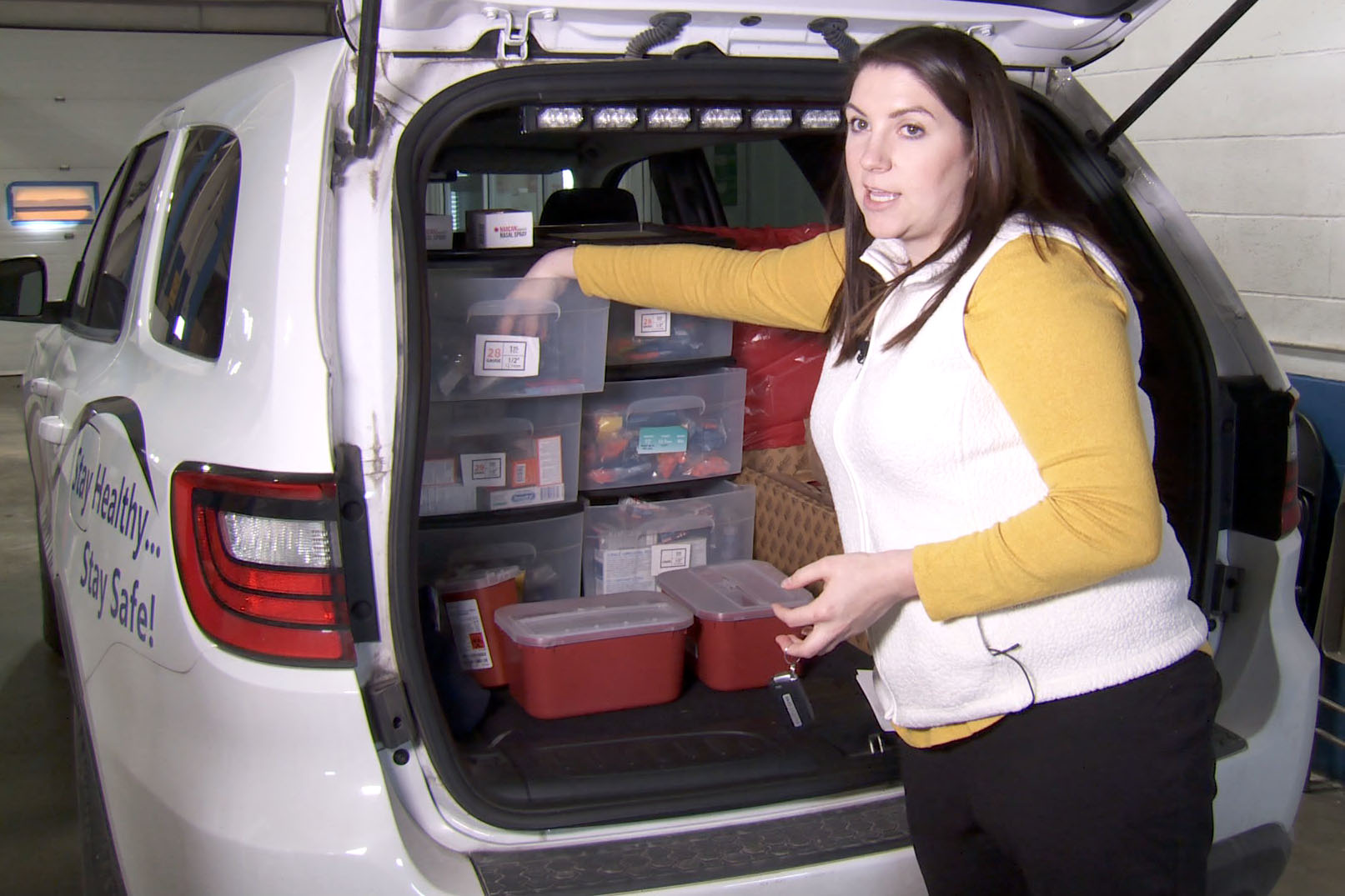 "People will continue to use – just because there aren't clean syringes available, they will go back to using and sharing dirty syringes," Matern says. "And so we're going to see disease spread again. It may not be the first year, it may not be the second year, but eventually we're going to see the increase of disease start again."
On top of the public health benefits, Yazel estimates Clark County's syringe service program saves it between $2 and $5 million a year, while Matern says the cost of a syringe service program pales in comparison to that of an HIV outbreak.
"I think sometimes it gets lost that what works here for our small community may not work for Clark, or Tippecanoe or Lafayette County," Matern says. "Individually, this is what works for our county. We know it works. And so, I think the opportunity should be given to everybody."