As Valentine's Day approaches, this 130-year-old candy store has been busy.
"We're making red hot hearts today," Jill Schimpff said.
Schimpff's Confectionery in Jeffersonville, Indiana, is run by Jill and Warren Schimpff, fourth generation candymakers with a passion for hand-made sweets. Christmas is their biggest season, Easter their biggest week and Valentine's day their biggest day.
"Valentine's Day seems to be the biggest because you know men, they wait till the last moment and they call come in saying, just give me something that looks pretty," Jill said.
Last spring, they had to sell Easter candy for 75% off as the pandemic hit. Although sales have bounced back, they are not up to pre-pandemic levels. But the family-owned candy business has survived rocky times before, including the 1918 pandemic, the Ohio River flood of 1937, wars and the Depression. 
"We've suffered a lot but we've had a lot of fun as we went along," Jill said.
Warren and Jill lived in California before taking over the family shop 31 years ago. Warren, a chemist by training, analyzed the quality of drinking water for southern California for 20 years and Jill was an English-as-a-Second-Language teacher at Claremont-Mckenna College. 
They've always loved candy. They fundraised for the International Student Center where Jill worked by making candy in their garage. Many of Jill's international students learned to make candy with them. 
Schimpff's specializes in hard candy and hand-dipped chocolates. Their hard candy is made on equipment from when the shop was opened in 1891. Warren says one of the best things about making candy is the instant feedback he gets from customers.
"I say this facetiously but sometimes they come back and say damn that's good and you know that kind of feedback from the customer, not every job gives you that feedback," Warren said.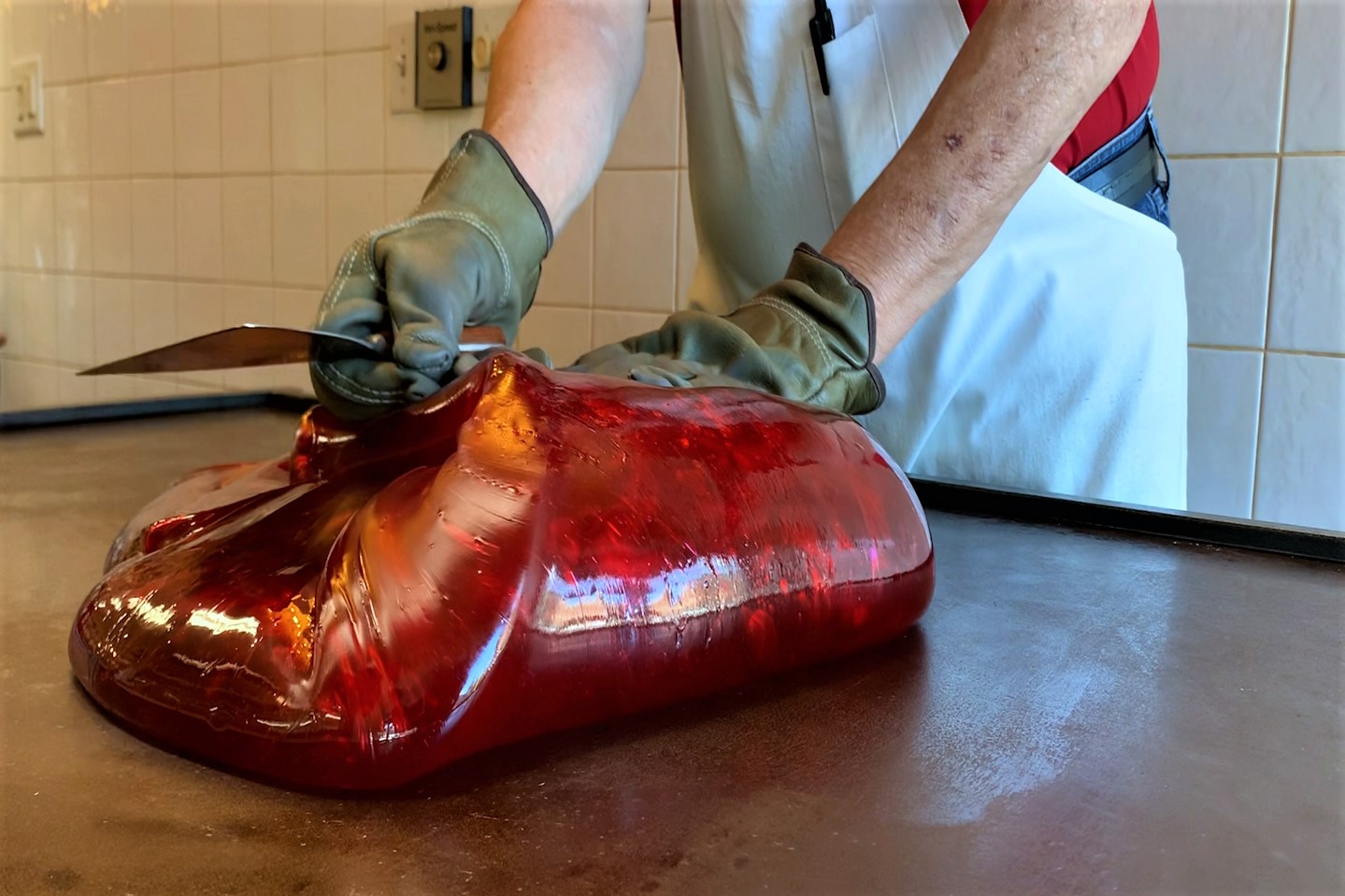 In normal times, Jill herds groups of children and adults through the store, demonstrating the process and teaching them shop history. Even though tours are now closed to large groups, they are still doing small private tours for families. For Warren and Jill, carrying on the tradition for local families is one of the most satisfying parts of their work.
"It's the repeat customers, the community people, people that have been coming here for years," Warren said. "People that came here as children with their grandmother, their grandmother and now are bringing their (children). So that's the fun of it."
The Schimpffs are famous for their cinnamon red hots, chocolate-caramel-pecan turtles and caramel-covered marshmallows called Modjeskas. Customers can buy pre-packed Valentine's Day boxes or fill their own boxes with whatever their hearts desire. Orders can be made in-person, online or by calling 812-283-8367.