The Spencer United Methodist Church has operated a thrift store for 21 years, using the proceeds to distribute food once a week to people in need. Church member Darrell Bault has been there since the beginning.
"A group of us got together, I think there was about 10 of us when that started 21 years ago," he said. "And it was just part of the church mission, that we wanted to help people with food." 
A recent study conducted by the non-profit group Save the Children Action Network found that 64 percent of rural respondents say they or someone they know is struggling with food insecurity. Among parents, 77 percent are worried they might not be able to afford enough food to feed their families over the next year. 
Spencer United Methodist's operation has evolved to meet the needs of more and more people who are having difficulty getting enough food on the table. Bault estimated the church feeds 80 to 150 families a week.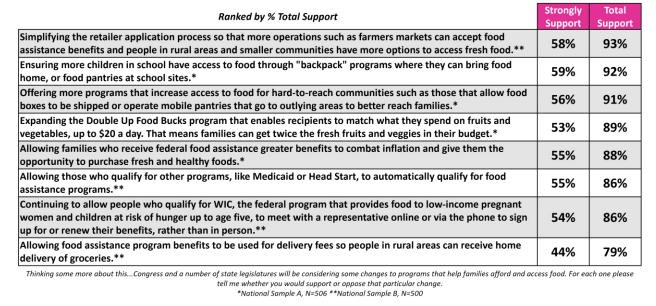 Hoosier Hills Food Bank in Bloomington provides about 40 percent of the goods distributed by the church. Spencer Methodist is responsible for purchasing the other 60 percent - an amount that has become more challenging to meet thanks to higher-than-average food prices. 
"With the COVID, it's kind of changed things for us," he said. "We used to be able to get by a week spending about $1,500 to take care of that 150-some families. Now it's over 3000 a week that we do." 
Read more: Number of food insecure Hoosiers spikes 53%
Bault said that while they're serving the same number of families, he's noticed more new faces coming in every week. 
In his opinion, the job market is a major cause of rural hunger.
"I think a lot of it is the jobs, what's happening now in the job areas," he said. "It's like, it seemed like all the jobs started going (away) at different places. And then now a lot of people are getting laid off. When that happens, they've got to do something." 
In rural areas, getting to food is a major hurdle. 
Spencer United Methodist used to deliver food throughout the county to about 450 families. That's been cut to about 120 families because of lack of volunteers and fears of spreading COVID. 
Julio Alonso, executive director of Hoosier Hills Food Bank, said issues come with deploying mobile food pantries in rural areas.
"We can do mobile pantries, but those generally still try to go to a population center or a senior center or something like that," he said. "And there's still people more isolated and more spread out that don't really have the option to get into where that food distribution is happening." 
Then of course there is the constant struggle to have enough food to distribute.
"We have less money available to buy food," he said. "And that's a challenge right now we are struggling a bit, because we have, oh, 70 percent of our agencies in the last survey we did indicated that their numbers were still increasing. And only about 56 percent of them said they were getting enough food from us at that time. And that's down from 100 percent during the height of the pandemic."
Food banks rely in part on government assistance. 
Christy Gleason, executive director of Save the Children Action Network, advocates heavily for policy change, as does a majority of the people they surveyed. 
"These issues aren't new. And we know ways that we can address them, we know ways for policymakers to step up here," she said. "This survey shows it's not a partisan issue, that Republicans, Independents and Democrats support a number of policy solutions. What they need is for their elected officials at all levels of government to step up and take action."  
Of the policy proposals that were tested in the survey, all of them received support from more than three-quarters of rural voters. 
Proposals included making it easier for farmers markets to accept food assistance benefits, giving more children access to backpack programs, and offering more programs to rural communities that allow food deliveries and mobile pantries.
"As the 118th Congress gets underway, we will be talking to lawmakers and all levels of government about the need to take action now," she said. "And about the fact that not only is it the right thing to do, it's what their constituents are asking for and it's what they need to address the problems they face." 
For Alonso, their efforts are incredibly important to those in need.  
"We're not the ultimate solution," he said. "Obviously, there needs to be a lot of higher-level work done in terms of policy changes and program changes so that people don't need services like ours. But we do our part to try and meet the immediate need that people have for food, which is the most basic of all needs." 
Read more: Is happy hour illegal in Indiana?