In 1995, Indiana began restoring the river otter population by introducing 303 otters at 12 sites around the state.  
Otters had been on the endangered species list due to unregulated hunting and rapid habitat changes since the early 1900s. But their reintroduction was so successful that in 2005, North American river otters were taken off of the endangered species list.  
And according to Nick Erny, a member of the Indiana State Trappers Association, with increased population numbers comes increased problems for Hoosiers.   
"I've got ponds on our family farm that are next to the river and used to be great fishing when I was a kid, but the otter got into them and ruined them now," he said.  
In 2015, the Indiana Department of Natural Resources opened the first otter trapping season to allow folks like Erny to trap up to two otters per harvest window to curb the population. There are now roughly 4,000 licensed trappers in the state.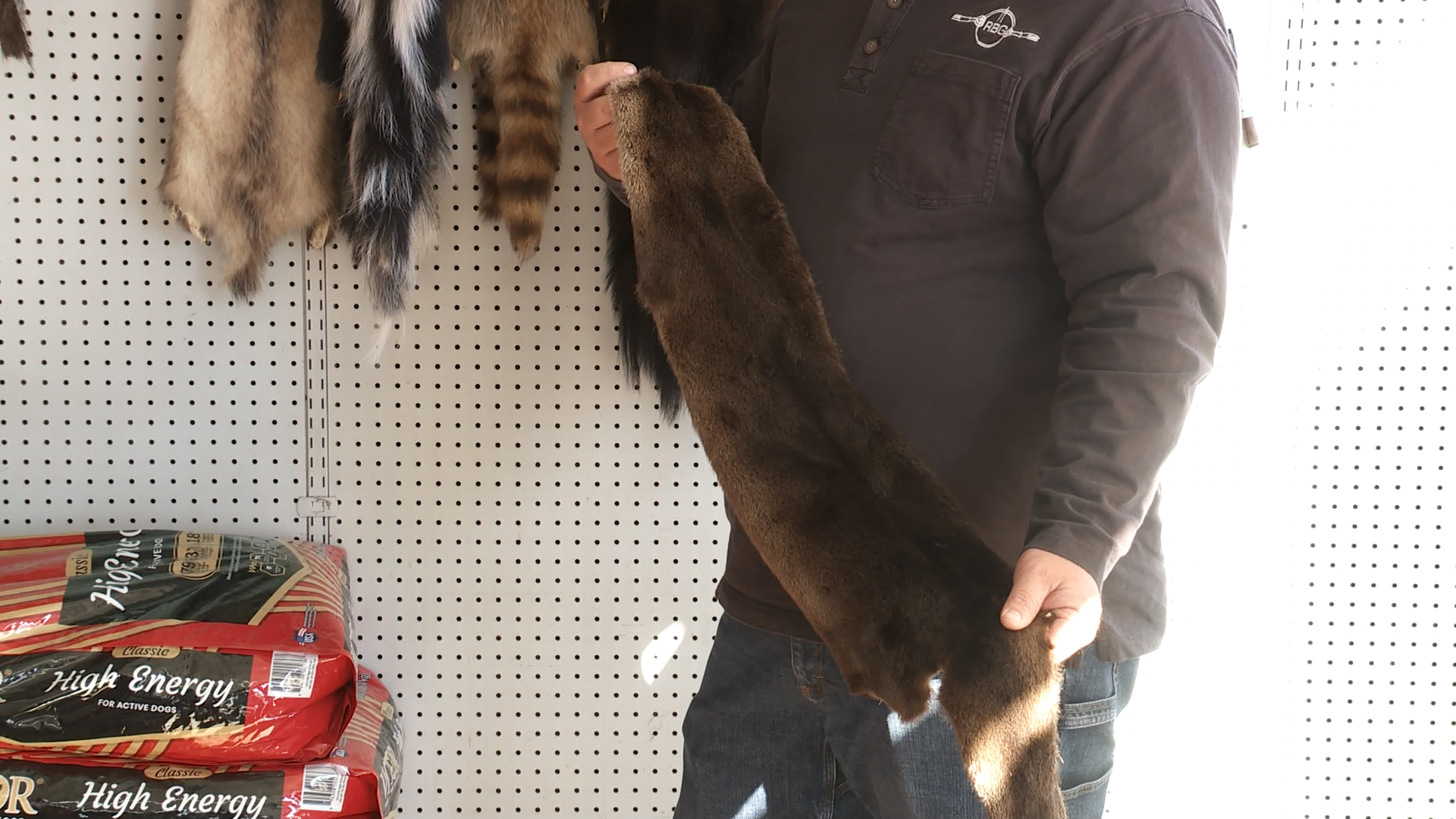 The season runs either until 750 otters have been trapped throughout the state, or March 15, whichever comes first, though the season rarely closes early. Erny said he thinks the bag limits are fair. 
"Obviously down here in our part of the state, it's very easy to catch your two," he said. "And we try to avoid them as much as possible till the fur becomes really nice in the wintertime."  
While using body grip traps or foothold traps for beaver and raccoons, he's often found an otter caught in their place.  
"I had caught so many incidental wise that, even right now, I don't truly target the otter in Indiana because we're gonna pick our two just while we're beaver trapping," he said. "We've got a lot of beavers down here, and the beaver and otter live in the same places. So odds are, while you're out beaver trapping, you're gonna catch your otter anyhow."  
After catching an otter, trappers must register their catch and turn in the skinned carcass and separated pelt.  
The meat from the otter can be eaten, but often isn't.  
"I'm not going to (eat it)," he said. "They've got a really bad fishy smell to them, there's no way I'm eatin' that."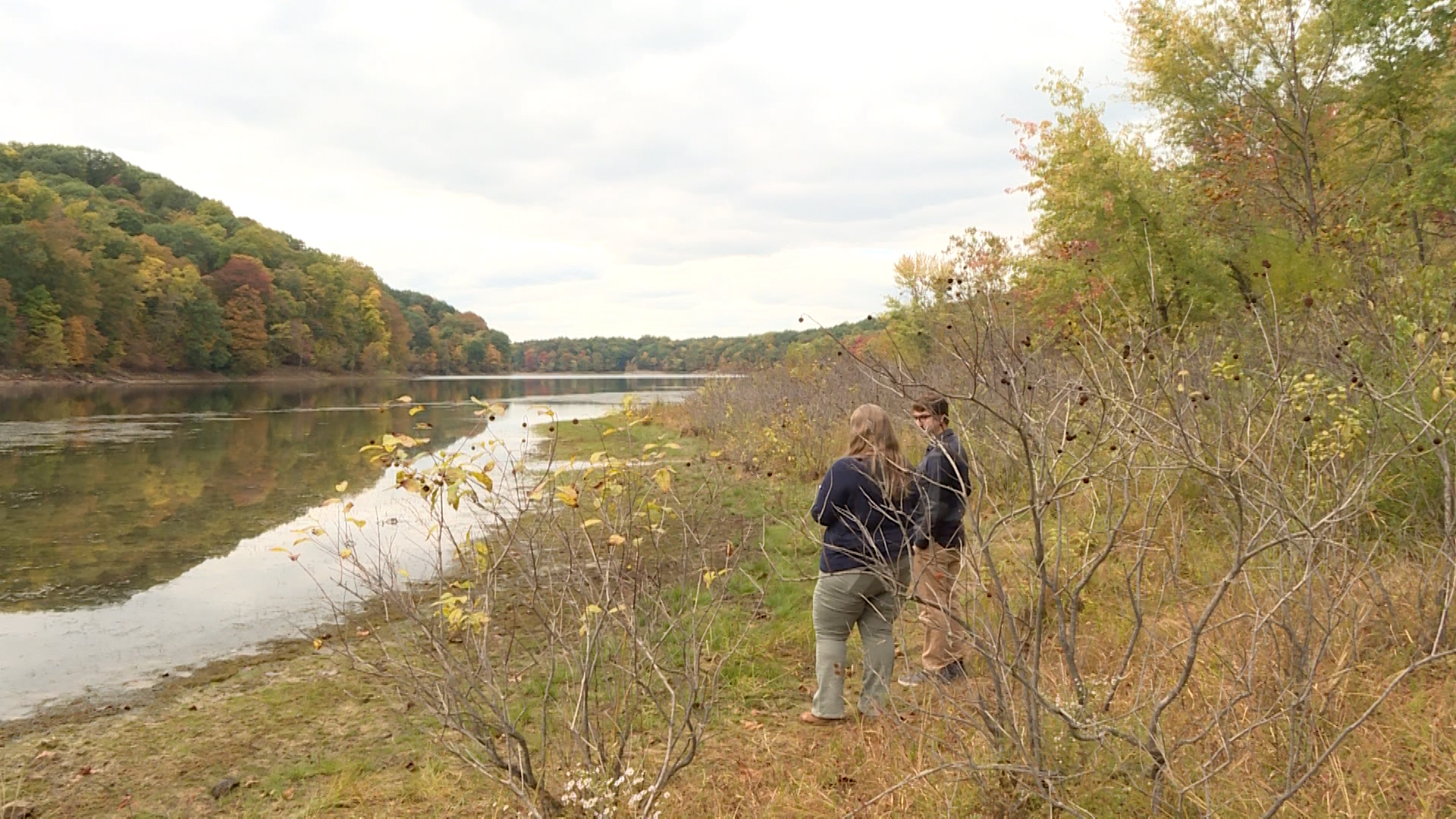 Geriann Albers, the Furbearer and Turkey Program Leader for the Indiana Department of Natural Resources, said the carcasses are kept by the DNR in order to help collect data on local populations.  
"We take that carcass and we collect data from it about things like age, and that helps us build our population model to keep track of river otter populations," she said. "We can look at other things too, like diseases, heavy metal contamination, and reproductive status."  
Pelts that are turned in receive a CITES tag.  
CITES stands for the Convention on International Trade in Endangered Species of Wild Fauna and Flora. These tags designate the pelt as sourced from a non-endangered species and allow them to be sold on the global market. 
Otter pelts are sold primarily internationally in frigid countries like Russia, China and Canada. Albers said there are few handmade fivers that can come close to the effectiveness of natural fibers. 
"Otters are usually one of the higher value pelts," she said. "Their fur is very dense, they actually have, as a group, the most hairs per square inch of any species. Sea otters is number one, but river otters have a lot of furs, it's like hundreds of thousands of furs in one square inch of otter pelt." 
Read more: Brown Co. State Park voted third best state park for fall foliage
The North American river otter is the only otter species in the world listed as not at risk of becoming a threatened population, allowing them to be sold in this way.  
"Our river otters are doing the best of all the otters in the world, so yay," she said. "But we take those things very seriously. We want to also help otter conservation internationally. So we tag all those river otters at an international level, so they know it's a North American river otter and it's not going to be confused with the endangered small-clawed otter."  
If you're not a trapper and hoping to catch a glimpse of an otter this year, you might be in luck.
"We've had several sightings from Lake Monroe and from surrounding areas like, Clear Creek, Lake Lemon, Bean Blossom Creek, places like that," she said. "We actually had one recently along Bean Blossom Creek just in the last couple of months."  
The otter populations in south-central and eastern Indiana are small though. Monroe County is one of 14 counties where river otter harvest is closed. This makes spotting otters close-by challenging, but not impossible.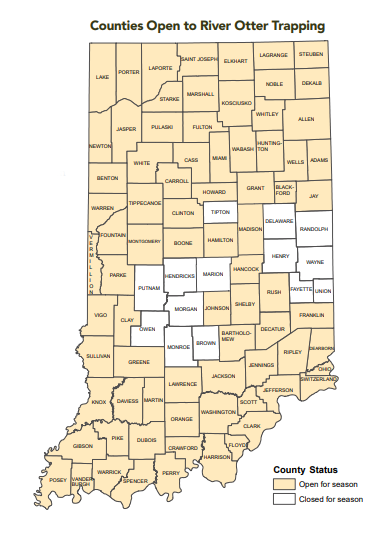 Albers said to look for webbed paw prints in mud, piles of scat called latrines or a certain trail in snow.  
"They like to do this thing over land where they slide on their belly, so they do a bound, bound, and then they slide, and they bound, bound, and then they slide," she said. "So the tracks, especially in snow, can be really easy to tell because if you're seeing a long slide and then some bounding, that's an otter."   
Albers said the trapping season is important not just for research and population control. The limited season allows trappers to maintain positive values around otters.  
"They don't think of them as, you know, just a nuisance and something that needs to just be gotten rid of and like, 'why did we reintroduce these dumb things,' right," she said. "They feel like there's options for them to be able to deal with a problem when they have it. And they can keep a more positive image of the species as a result,"  
Nov. 15 not only marks the start of otter trapping season, but also beaver, muskrat, and long-tailed weasel season.  
Read more: Invasive spotted lanternfly spreading in northern Indiana