Bloomington resident Di Robertson has visited Lower Cascades Park routinely for more than 30 years.
Robertson, a native of upstate New York, said the park reminds her of home.
"I can come down here and feel like I'm back in the country, and it's just awesome," she said. "It's got a lot to offer."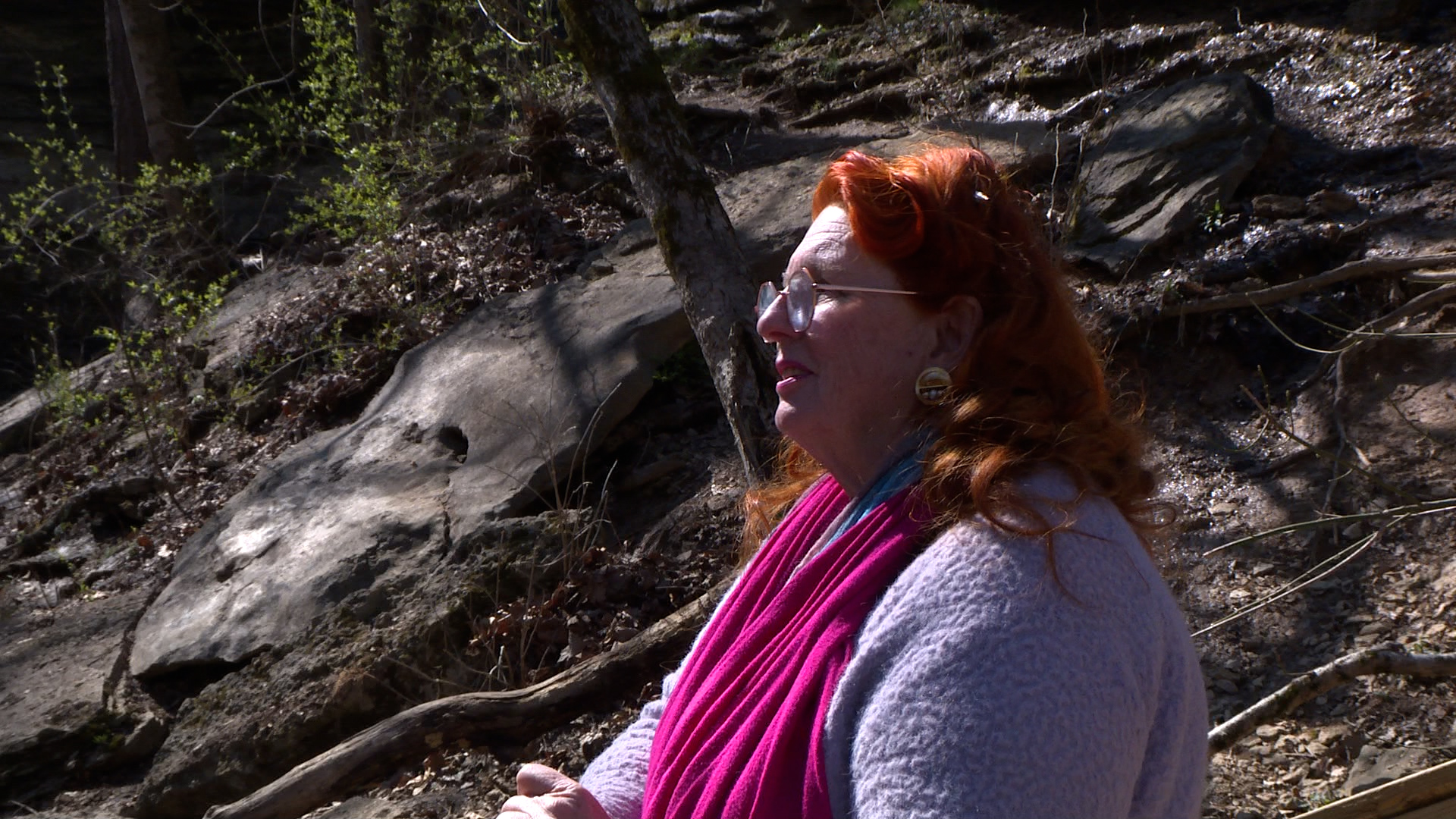 At more than 100 years old, Lower Cascades is Bloomington's oldest park and one that is special to many city residents.
But it may be about to change.
Mayor John Hamilton says he wants members of city council to consider closing a 0.6-mile stretch of Old State Road 37 to cars between Clubhouse Drive and North College Avenue. That part of the road, which runs through the park, would instead be used as a trail for bikers and pedestrians.
Read more: Hamilton asks city council to consider road closure in Lower Cascades Park
The idea is not a new one. Starting in 2020, the city conducted a 15-month pilot study to examine the effects of restricting that section.
Now, Hamilton says, the road should be closed either completely or nearly so.
Hamilton's ask for permanent closure goes against the recommendation of the city's Board of Park Commissioners to keep the road open to vehicular traffic, however.
Robertson said she doesn't understand why Hamilton wants to put the issue before city council.
"What is it hurting?" she said. "What goal do you have for closing it down? We already have enough parks. Every other park you cannot drive through. This is the only one that I know of in town you can drive through."
Read more: City Recommends Reopening Road Through Lower Cascades Park To Motorists
Robertson also feels like the renewed push for the road closure ignores the results of a survey collected during the pilot project. Survey results showed that when asked to choose between closing one, both or no lanes of the road to traffic, the third option proved the most popular.
Robertson is concerned that closing part of the road would restrict handicapped residents' access to the park.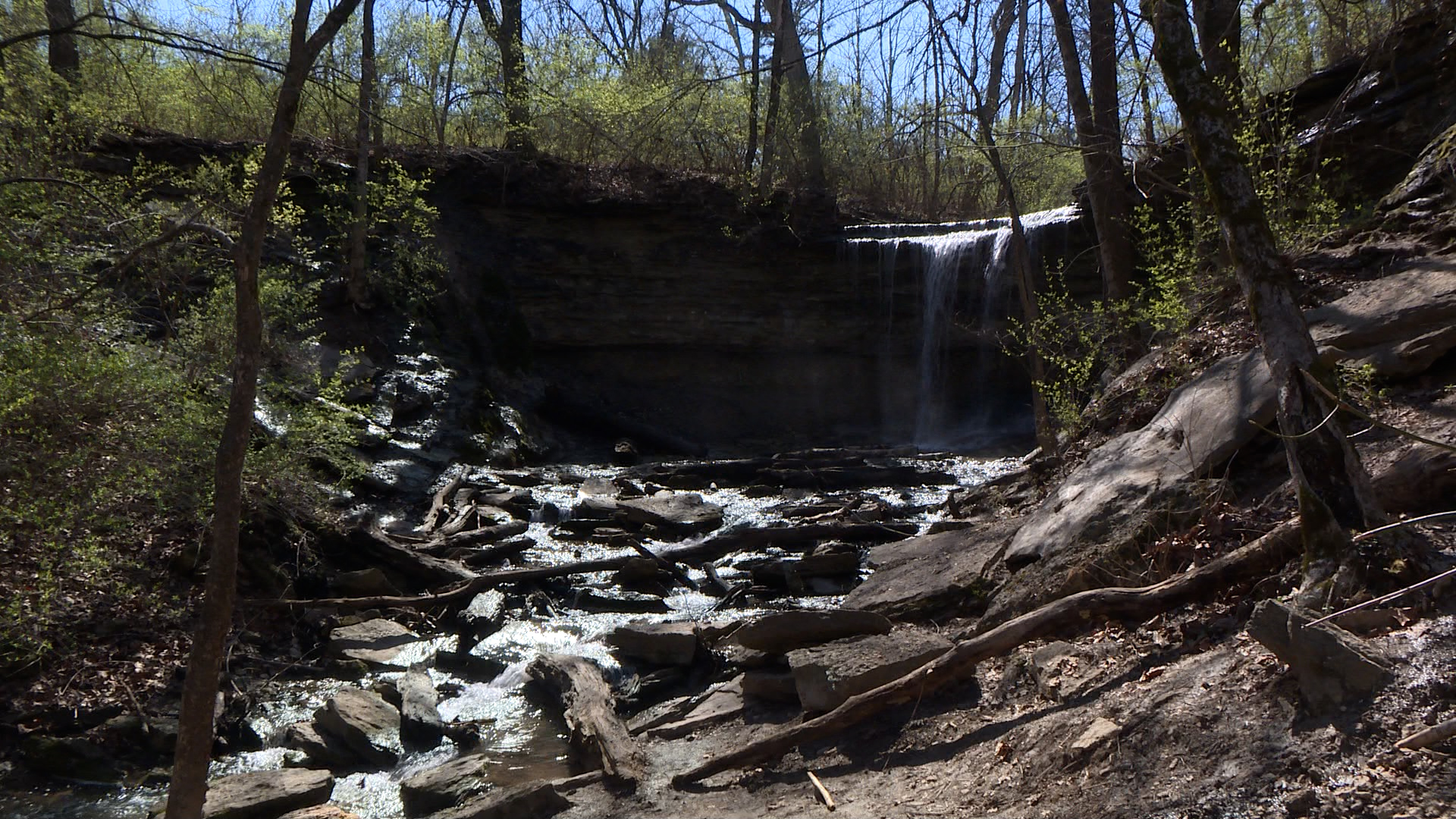 Robertson is a caretaker and frequently works with handicapped individuals. She said bringing her patients to Lower Cascades is therapeutic.
To her and many other residents, the park is home to cherished memories.
"We have every kind of party, every kind of celebration here," Robertson said. "We do everything here; we introduce babies and small children not only to the playground, but to nature here. It's just to me a precious place. It's almost a sacred place."
Hamilton defends plan
The push to convert Old S.R. 37 into a trail is part of the city's transportation plan, which seeks to establish a biker-pedestrian path that runs from Miller-Showers Park, through Lower Cascades and up to Griffy Lake Nature Preserve.
That initiative was included in a series of bicentennial bond projects announced by the city in 2018 to invest in greenway and pedestrian trail improvements.
The city considered a few different plans for achieving that project, including one which would have closed one lane to vehicles and converted the other into a bike and pedestrian path.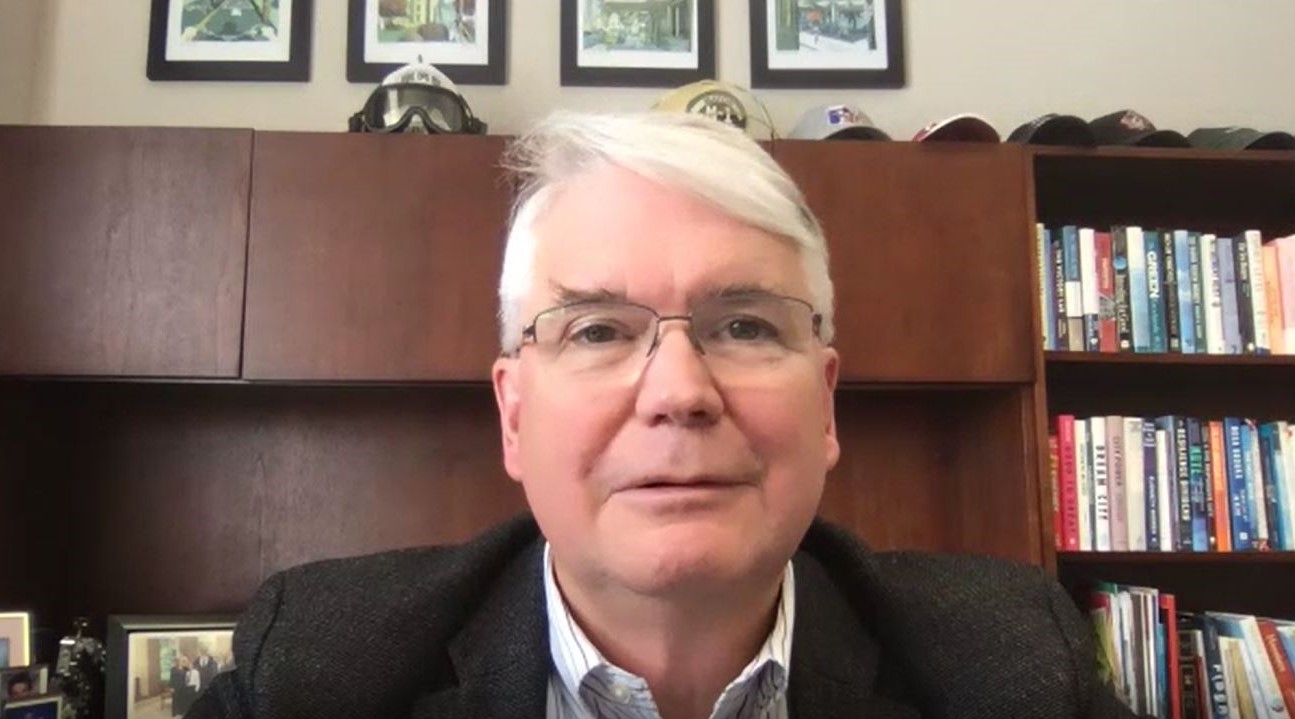 Hamilton said he wanted to pursue that plan initially, but engineers determined it wouldn't be safe because the road is too narrow.
"So then, the choice is either you build a brand-new bike and pedestrian path from Miller-Showers Park all the way up to the golf course, Clubhouse Drive, or you use the road," Hamilton said. "In a lot of ways, it's a money decision. It's also an aesthetic decision."
Hamilton said it would cost the city millions of dollars less to repurpose the road.
Not a major connective road?
Hamilton also has said that Old State Road 37, which was once the main road into Bloomington, is no longer a high-volume road.
"I understand there's some people who are used to using that road to get around, but it's not an important connector," he said.
But Robertson said that for many on that side of town, the road is their primary route in and out of town on game days.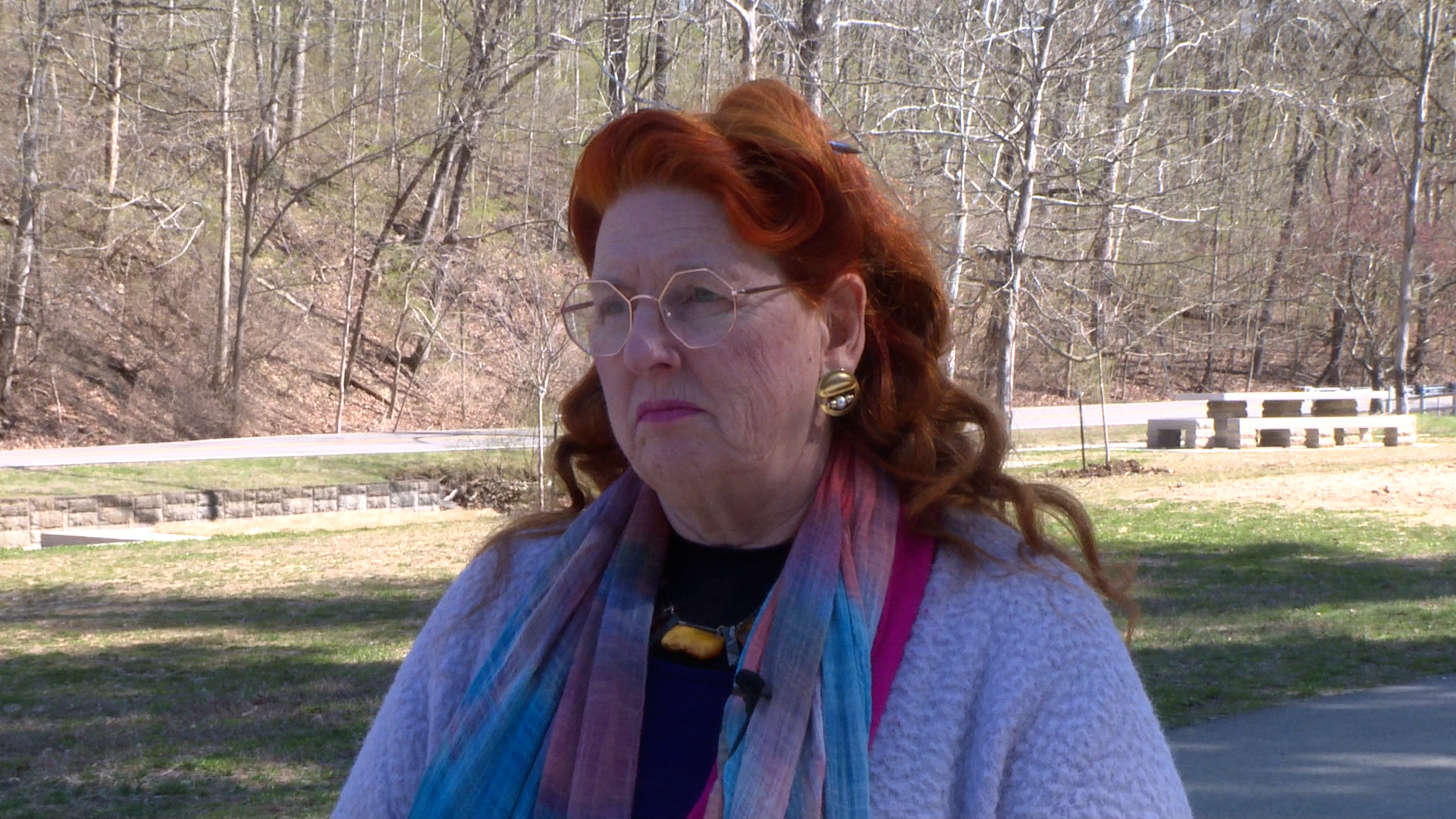 "If you want to get to town, this is the only way in," Robertson said. "What happens if somebody in one of these neighborhoods has an emergency? If there's a fire or there's somebody having a heart attack, how's anybody going to get there? We ought to be making things more accessible instead of less accessible."
Carole Canfield was among a group of residents who organized against Hamilton's plan during the pilot project. She said the city hasn't been listening to citizens who are concerned.
"For Bloomington to be a city that brags about being inclusive and accessible, I could not understand why they weren't including those of us who are not able to get around as we once did," Canfield said.
Canfield said she has lived in Bloomington her entire life and grew up with the park. She said closing part of the road would make the park inaccessible to some residents and cause traffic challenges.
She also doesn't understand Hamilton's rationale for reviving the issue.
"We went through the process; we've done the surveys," Canfield said. "We would like to know: what problem does it solve to close the road?"
Meanwhile, Canfield is again mobilizing residents, especially those with disabilities. She said she wants to invite city council members to hear their concerns.
District representative: 'People drive to come here'
Bloomington City Council member Sue Sgambelluri represents District 2, which includes the park and neighborhoods surrounding it.
She said Lower Cascades is unique from other city parks because nearby residents cannot easily access it on foot.
Sgambelluri adds Old S.R. 37 is a vital access point to the rest of the city. Nearby neighborhoods like Blue Ridge and Matlock Heights have limited ingress and egress routes.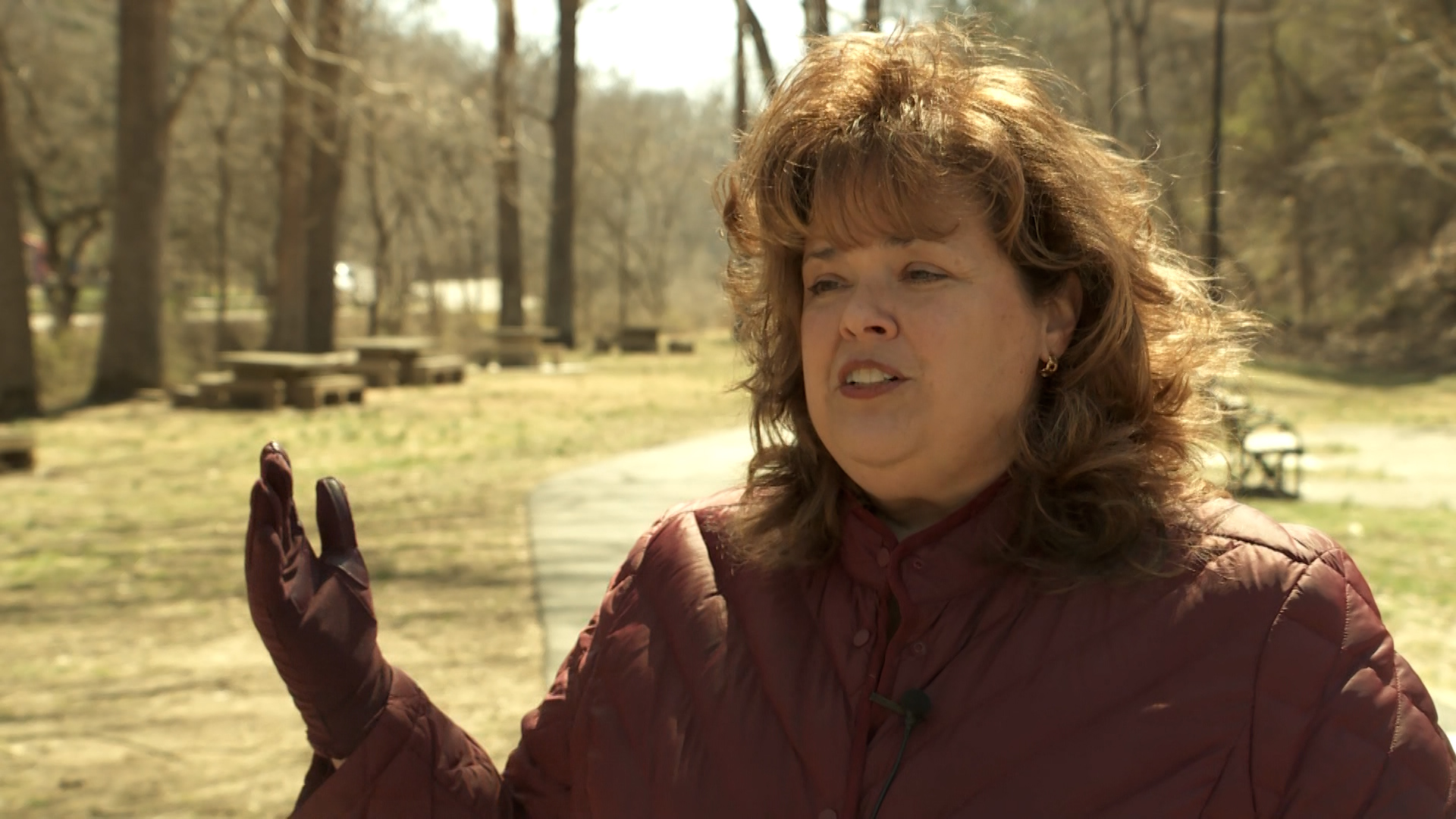 "On event weekends, when we have football games, or graduations or whatever, having an alternative way for our residents to get to and from downtown becomes really important — and that actually serves this purpose," Sgambelluri said. "I think that closing a road that's an important source of access to a lot of people would be a step backward."
Like residents on the northwest side, Sgambelluri said closing the road already has been discussed at great length.
Read more: Outdoor dining program to return to Kirkwood Avenue, but with changes
"I do think we have actually gathered a fair amount of feedback, and yet here we are again, reexploring the same question," Sgambelluri said. "I do feel like we had a lot — and I mean a lot — of really robust discussion on this subject."
Those discussions led to investments in the park such as more traffic calming devices and a new boardwalk that leads up to the waterfall.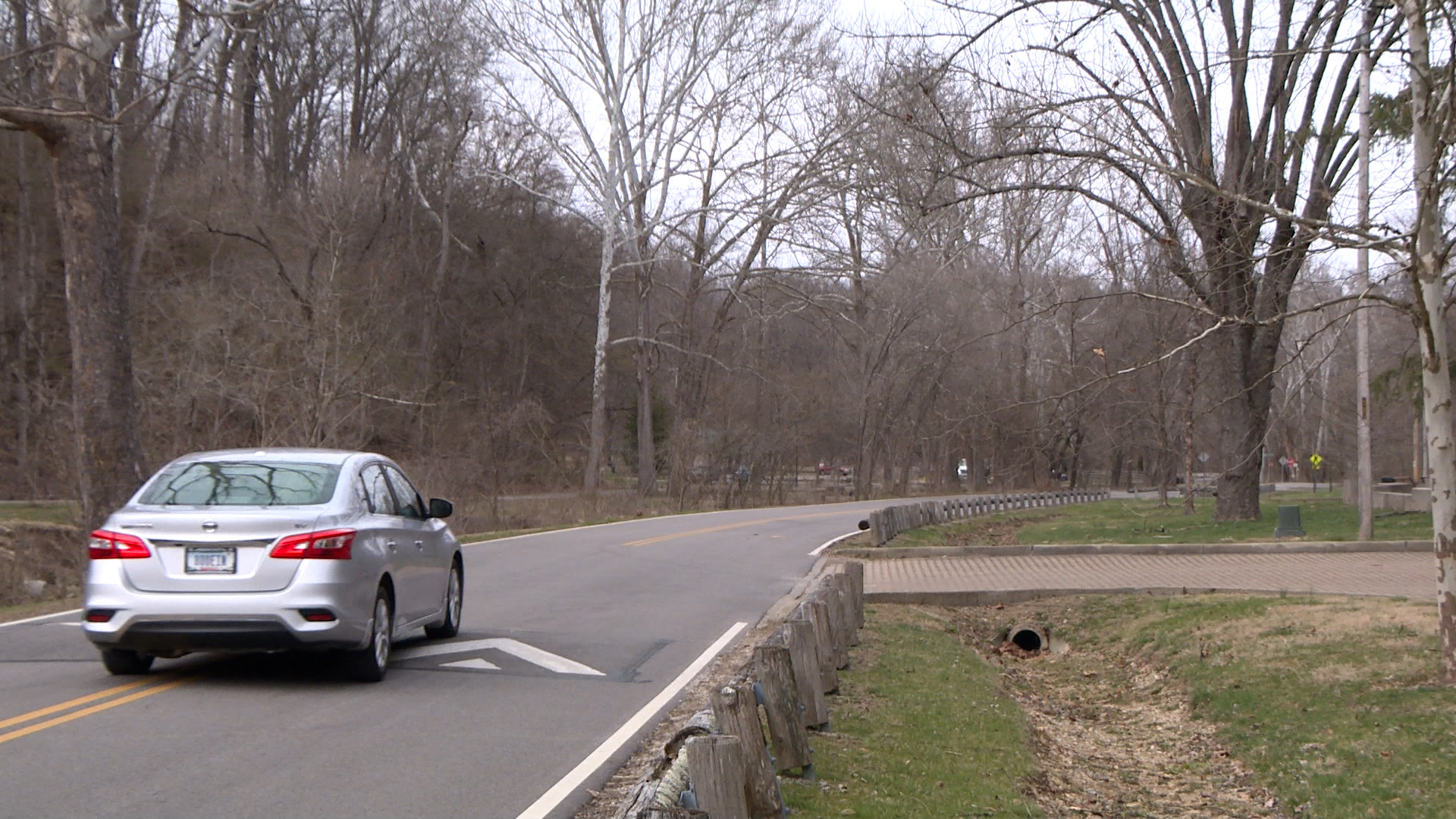 Instead of repurposing Old S.R. 37, she said, the city should consider additional pathways.
Sgambelluri said her constituents have overwhelmingly expressed their support for keeping the road open, as reflected by the results of previous surveys.
"One of the questions that comes up fairly often in response to the road closure is 'What problem are we trying to solve?'" Sgambelluri said. "Is this park impassable to bikes? Is it impassable to pedestrians? I think the answer there is no, so I think that's an important question for the mayor to answer going forward as he thinks about his proposal."
Hamilton: Council should have final say
Hamilton recognized that Lower Cascades is a contentious issue and said he understands residents' concern. However, he said the final decision should ultimately be up to city council.
He said he is still working out the details of a proposal but plans to get it before the council before the end of the year. He believes the council's decision will not be unanimous either way.
 "We need to know: should we spend $4 million? Those are precious dollars for trails and sidewalks and bike paths," Hamilton said. "I think we should make that decision. I don't want to leave it for the next person to have to wrestle with either way."
Read more: After IU student's death, Bloomington wants to further restrict e-scooters
Hamilton's office has reiterated that it's only a roughly half-mile of the Old S.R. 37 that would be closed, not the entire road.
The mayor has even floated the idea of opening the road to vehicles one day every month for tours if there's a demand for it.
"We work extremely hard to make all of our parks available to everybody, regardless of ability," Hamilton said. "I really do think it's a beautiful asset, Cascades Park. I think having vehicles run right through there if we don't really need it is not optimal for the future use of that park."