Retired Indiana University professor and world-class printmaker Rudy Pozzatti died March 27 at age 96. Pozzatti was a beloved teacher, artist and Bloomington figure.
More than 100 pieces of his art are in prestigious museums around the world, but he was known locally for his commitment to students and his kind, humble character.
Pozzatti received undergraduate and graduate degrees in fine arts at the University of Colorado and served for three years in the U.S. Army during World War II. He arrived at IU in 1956 and established the printmaking department.
His daughter, Illica Pozzatti, said her dad gave many of his students the confidence to pursue their artistic dreams and that he cared deeply about them.  
"People would tell me like, 'Yeah, one day we went to class and your dad was out shoveling the snow on the way to the door to get into printmaking,'" she recalled.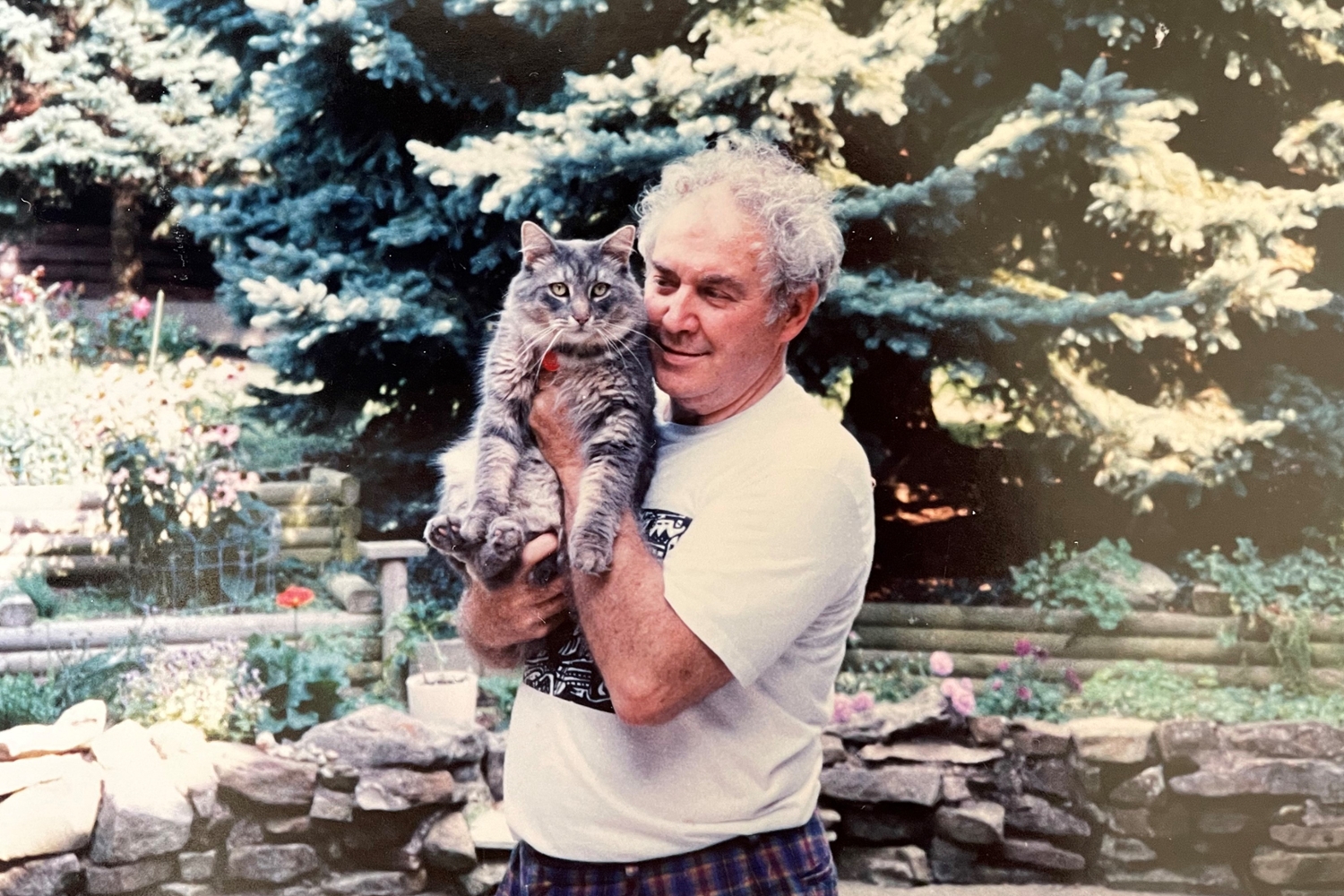 In 2018, Pozzatti received the President's Medal for Excellence, the highest honor for faculty at IU.
Illica and one of Pozzatti's other daughters, Mia Williams, said their dad loved being a part of the IU community. Williams remembers her parents hosting parties for professors of economics, psychology, business and more.
"The energy that came from the discussions they would have about ideas and sometimes tension but not ever disrespectful that I ever witnessed," Mia said. "It was pretty cool."
Mia says her dad's appreciation for different perspectives didn't just apply to faculty friends. She learned valuable lessons from him about how to see the world. 
"Definitely a willingness to see things other than as they plainly appear and accept that different is not bad," she said.
Pozzatti is survived by his five children and by his wife, Dorothy.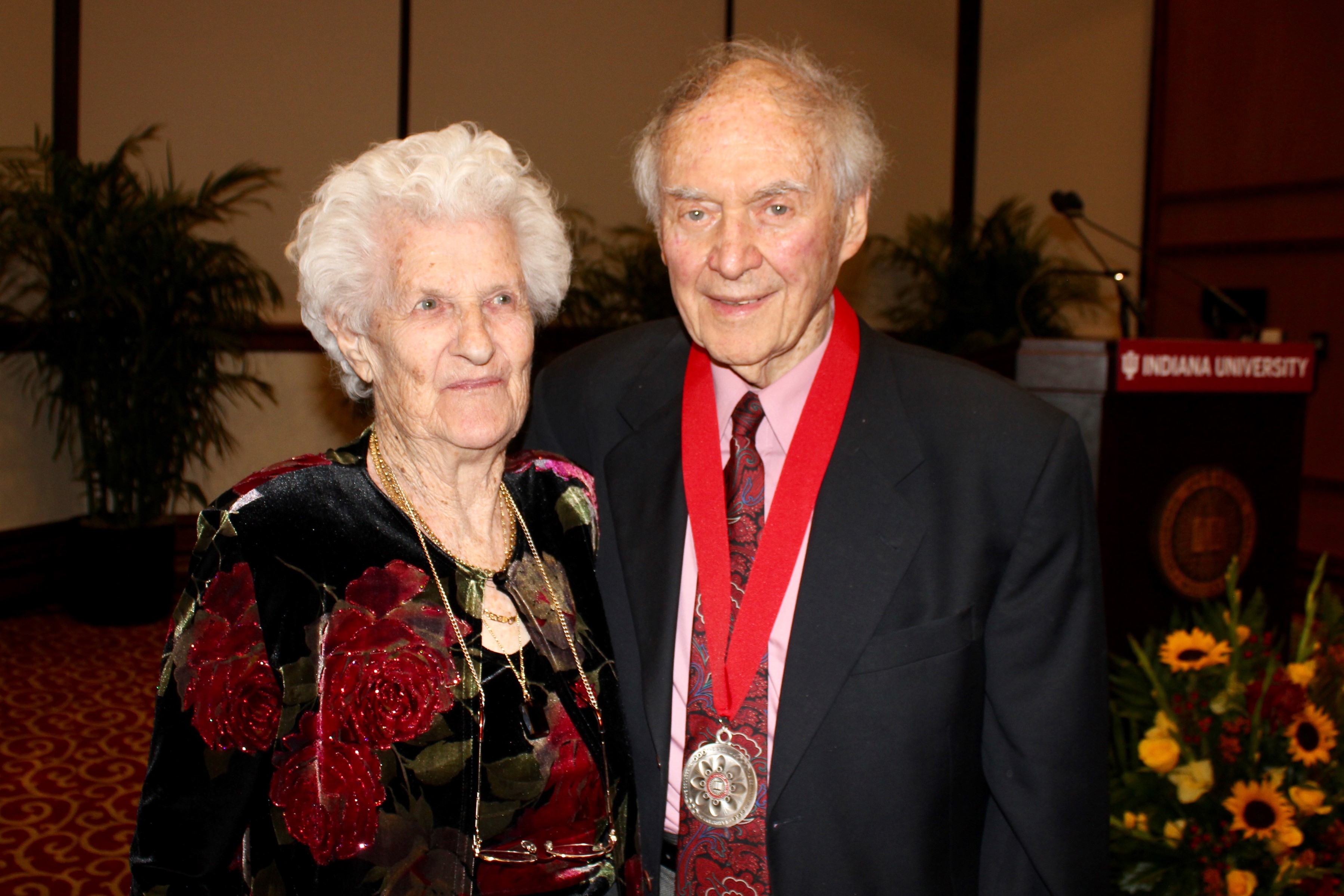 Williams says her dad never let his work get in the way of being a father and husband and believes having a family fueled his work. Both Illica and Williams say their dad made space for his kids to pursue their own dreams.
Illica, also an artist, says she was fortunate to have learned from her dad like a student.
"He was just wonderful for bouncing ideas off of," she said. "Or, you know, he never tried to step on anything, kind of like, 'Oh you should do this,' you know, never. But he would give his thoughts and maybe try to get you to think about other things as well just for your own benefit."
Illica says her dad kept creating until the end, using watercolor, colored pencil and collaging after he moved into a retirement community and away from his printing press.
In addition to being scattered across the world, Rudy Pozzatti's works can be found throughout Bloomington and IU's campus, including at the IU Health Bloomington Hospital, the Neal-Marshall Black Culture Center, the Indiana Memorial Union and By Hand Gallery.