The global pandemic caused by the coronavirus has kept many people glued to their TVs and radios while stuck at home, but the media outlets so many people rely on are also struggling during the pandemic especially those that broadcast sports.
Just four months ago, the thought of a global pandemic canceling the girls and boys Indiana high school state basketball tournament was far from anyone's mind.
But COVID-19 did what two world wars, Vietnam and 9/11 couldn't do, cancel most of the season.
"This is the first time since they instituted the state championship back in 1911, that there was not a high school basketball champion crowned," says ISC Sports Network Vice-President Greg Rakestraw.
ISC broadcasts high school sports to nine different TV affiliates around Indiana as well as on its website.  Rakestraw says his network took a hit from not being able to complete the 2019-2020 basketball season.
"We missed, from an ISC perspective, the regional round, as well as the semi state round, so there was some lost revenue there, but it really was just a small percentage of what an overall revenue chart would look like."
A significant chunk of ISC's revenue also comes from broadcasting high school football, so if the pandemic extends into the fall that could cause a problem for ISC.
"The next mile post for high school athletics is July 1st, then once we get to early August, that will determine, OK are these teams practicing, more importantly, are these people back in school." Rakestraw says.
Executive Director of the Indiana Broadcasters Association Dave Arland says the loss of live sports broadcasts, from the high school level up to the professional ranks, is creating a domino effect for radio and TV stations that would normally be able to sell commercial air time during these games.
"We've seen revenue drop as much as 60% in some cases, particularly for the month of April, as this thing really started in Mid-March," Arland says.
Arland says radio stations in southern Indiana, a hot bed for high school and major league baseball, have been hit particularly hard.
"We've seen stations getting kind of creative, replaying NASCAR races from the past, maybe not as compelling as a fresh race, but at least it's something that's on the air," Arland says.
Arland says radio stations have been able to pivot by selling ads promoting take-out services at local restaurants and car dealerships that can deliver a new or used vehicle to someone's home.
"It looks like things are picking up for the month of May, but we are still running behind where we were before this crisis began."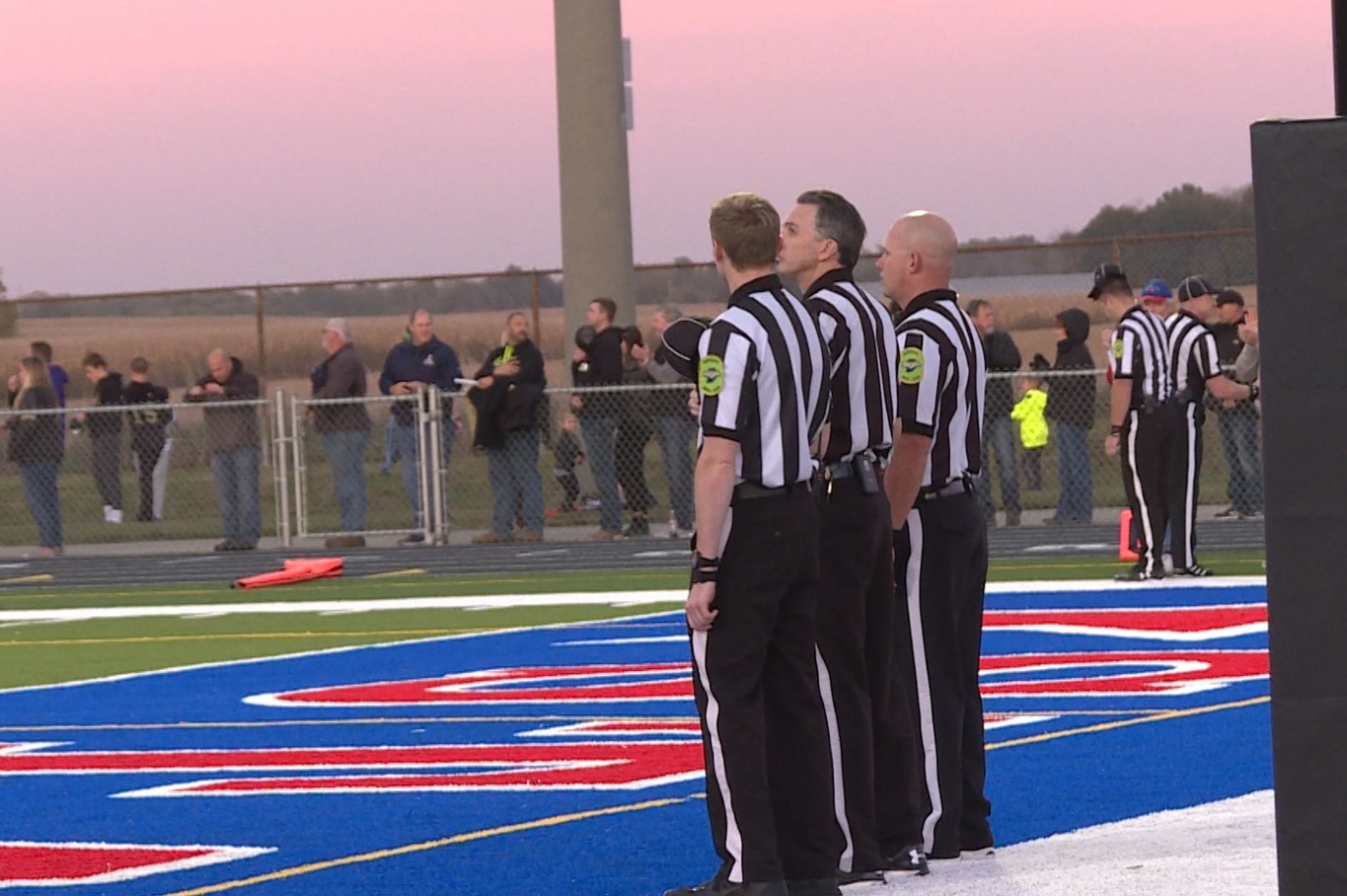 Rakestraw, who also doubles as the voice of the Indy 11 soccer club and is a sideline reporter for the Indianapolis Colts, says ISC has ventured outside its traditional role as a play-by-play sports provider this spring.
"Potentially helping to screen graduations, whether they are services in May or June," Rakestraw adds.
The IBA's Arland says some smaller radio stations around the state have applied for funds under the Paycheck Protection Plan. Now his organization is lobbying Congress to allocate more PPP funds for stations owned by larger corporations.
"We're trying to figure out a way that we can have a local broadcaster, treated the same way through this process as a hotel is treated," Arland says.
Rakestraw is optimistic about the return of live sports but he expects it will likely be without fans in the stands.  And while that would be inconvenient for fans, it may present a new opportunity for online broadcasters.
"Are there enough broadcasters that would be willing to go to a pay-per-view model, where you wouldn't be as reliant on advertising?"
The IBA is also lobbying the government to pay radio stations around the state in exchange for advertising directly with them.
For the latest news and resources about COVID-19, bookmark our Coronavirus In Indiana page here.