Toxic waste from the train derailment in East Palestine, Ohio has already arrived in Indiana. A landfill in Roachdale started receiving truckloads of contaminated soil this week.
Despite assurances from officials that the site owned by waste management company Heritage Environmental is equipped to handle the waste, residents say they're worried.
Read more: Holcomb opposes East Palestine waste coming to Indiana landfill
Dakota Carlton gathered with hundreds of others outside the Russellville community center Wednesday to make sure his concerns were heard during a town hall about the contaminated waste. He cares for his grandfather and two nieces and is worried about the potential impact on their health.
"I'm concerned that if it gets under the ground, it's going to affect our tap water," Carlton said. "And then we're going to end up looking like East Palestine."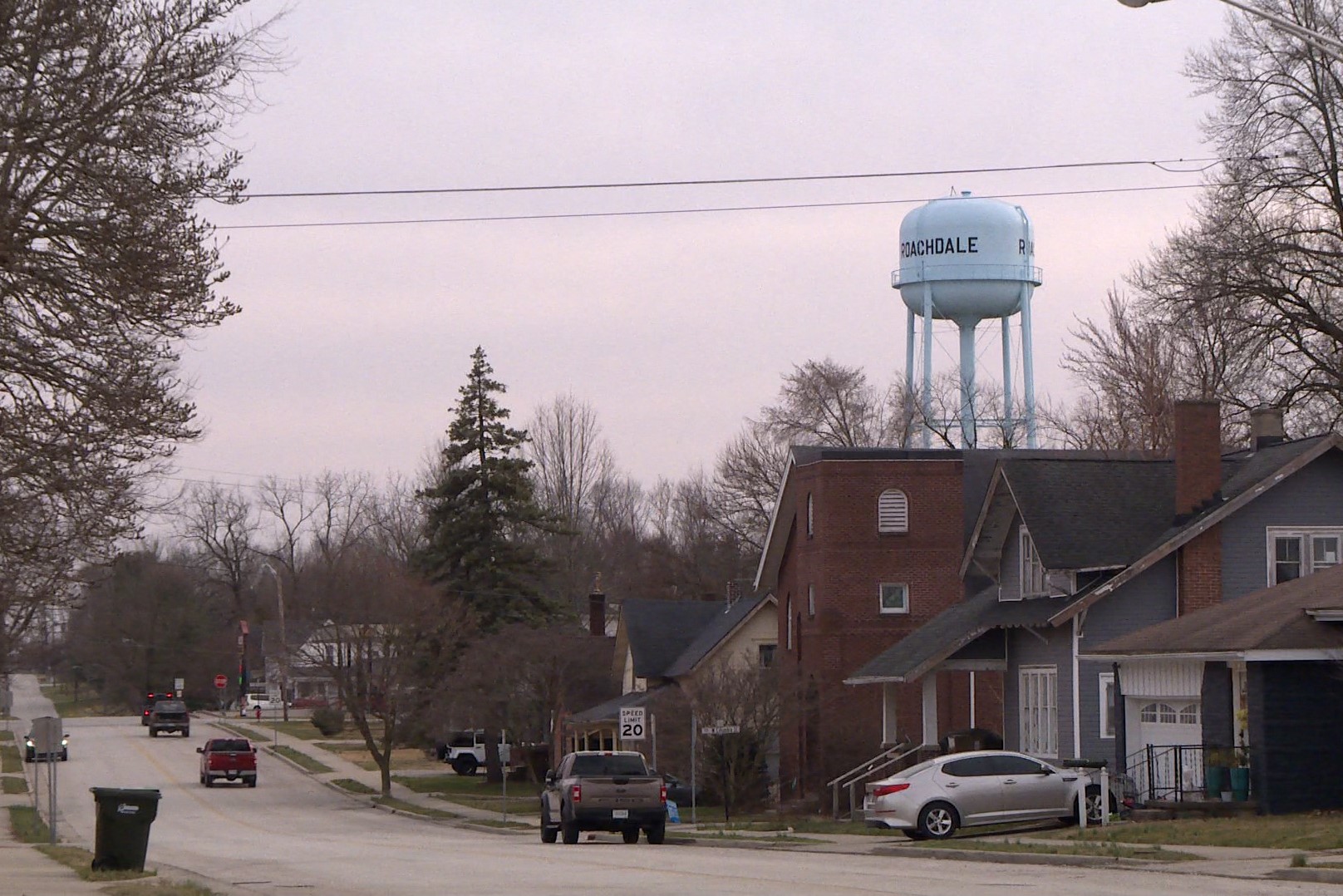 The fiery train derailment happened a month ago near the Ohio, Pennsylvania border. The waste is now being transported to four sites: three in Ohio and one in Indiana.
Read more: Pollution from Ohio train derailment now barely detectable in Ohio River
The news came out Tuesday that the waste was coming to Roachdale. Residents at Wednesday's town hall felt blindsided. One woman asked Heritage Environmental Chief Operating Officer Eric Chris when trucks would begin to arrive.
"They were accepted today and they were dumped today," he responded. The crowd erupted.
Heritage Environmental revealed at the meeting that three trucks had already dumped their loads in Roachdale earlier that day.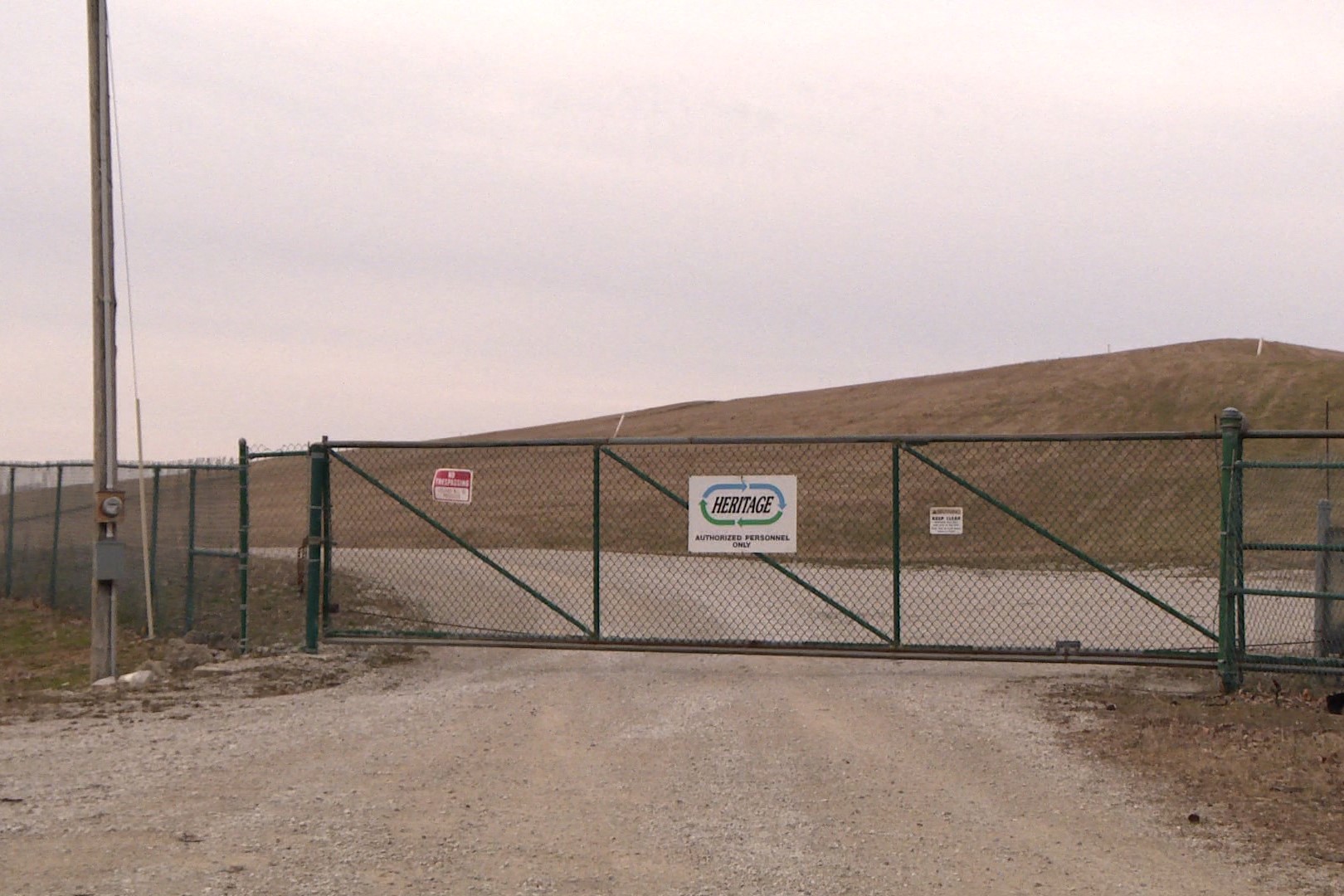 Heritage Environmental received approval from the EPA less than 24 hours prior, Executive Vice President Ali Alavi said.
"We bid on the work with a number of other companies and happened to win one of the bids," he said. The crowd began to boo.
Things got heated as residents demanded answers about the toxic shipments. Some audience members walked toward the speakers and returned to their seats. Others paced around. Nearly a dozen police officers were dispatched to watch the crowd.
Heritage Environmental says it expects to receive 2,000 tons of polluted soil. That's about a hundred truck loads making the 400-mile trip from East Palestine to Roachdale.
According to Heritage Solutions, independent lab testing shows the waste contains low concentrations of vinyl chloride and butyl acrylate, within the typical range for the landfill.
Still, some feel the company put profit over safety.
"Why didn't you give us the respect to see how we felt before you took this big deal?" Tipton County resident Maria Worth asked. "I just need to know why you didn't care to at least see how it would be received."
The landfill is above the Tipton Till Aquifer System. Resident Lora Scott who attended the meeting said she wants answers about Heritage Environmental's long-term safety plans but wasn't prepared for the antagonism from the crowd.
"I don't think that some of the questions were answered completely because of the acoustics in the gym and the hostility that was present, directed toward the heritage environmental staff," Scott said.
No one from the EPA or the state department of environmental management was at the meeting.
But the former director of the EPA's Region Five Superfund program, William Muno, said in an interview that what's happening in the Roachdale landfill is safe and ordinary.
"So it's a large landfill, it would have been routinely monitored by the state of Indiana, IDEM in particular. I don't think there should be any concern."
The site is EPA licensed and hasn't had issues with groundwater contamination, but it did receive a violation in 2019 for not analyzing inbound waste.
Heritage Environmental said the landfill has two layers of PVC liner to prevent leaks and tests for runoff daily. Any breach would have to be reported immediately to the EPA.
But Scott worries about what will happen long after the site is closed.
"Your hazardous waste landfill is not a 41-year project," she told Heritage Environmental staff at the meeting. "It will involve future generations who will live in Putnam County for hundreds of years to come."
Elizabeth DeSantis contributed to this reporting.