The Old Dutch Church in Ellettsville is beginning cleanup work after vandals spray painted graffiti on the exterior of the building last week.
Board of Trustees Chairman Perry Grounds says security cameras caught clear visuals of the two suspects, who were identified and arrested.
"They attempted to conceal their activities by spray painting the cameras; it wasn't successful," he says. "They were also here after dark, I think they thought they would be cloaked in darkness. That didn't work either."
Grounds says a $500 deductible before insurance will cover more than $3,000 in damages. He says multiple community members have offered to help.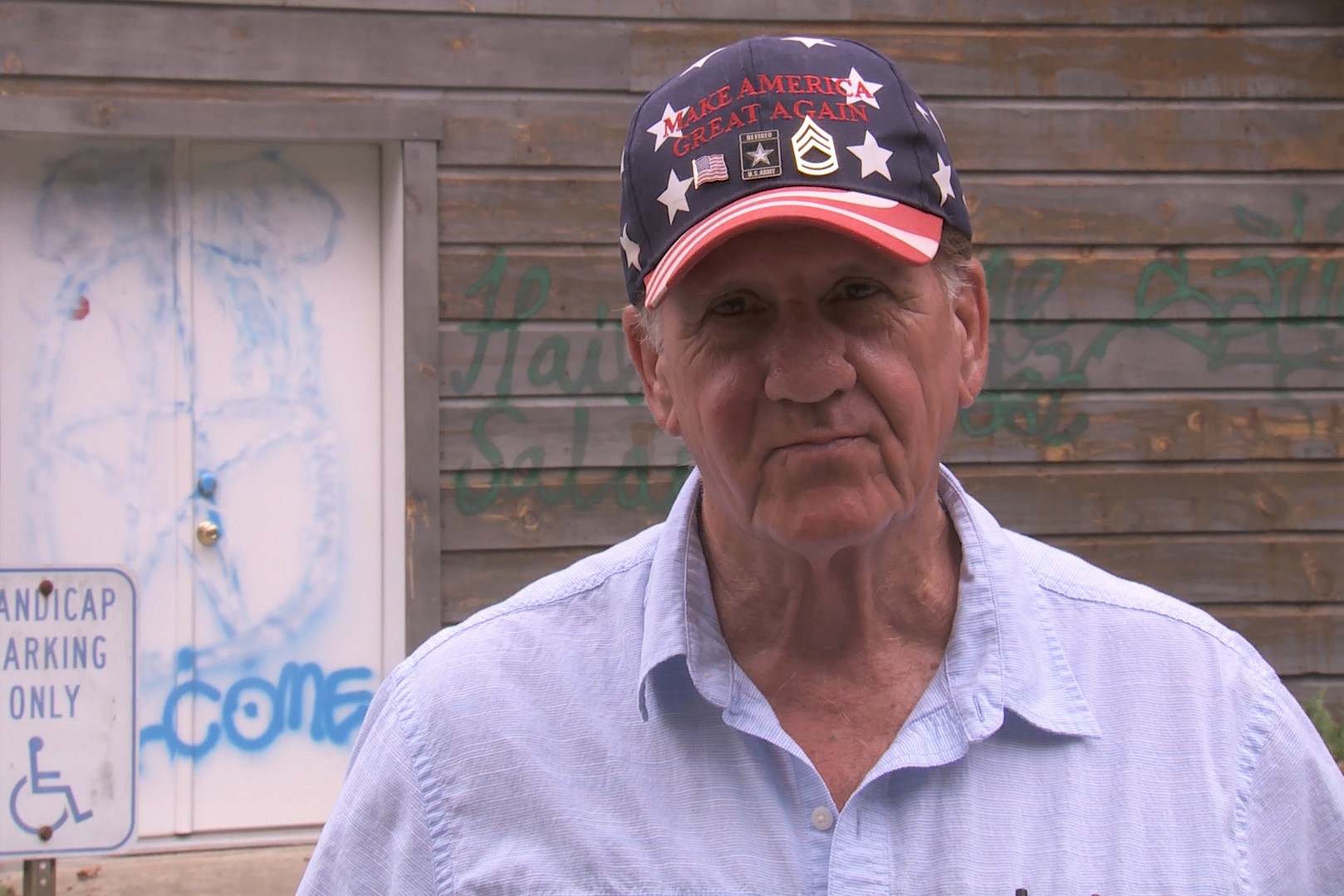 The cleanup process involves a power wash of the cement blocks, which Grounds says are porous and will need two coats of paint to prevent graffiti shadows showing.
"I think once it has its new dress on, the paint and is cleaned up, it's going to look better than it had before," he says. "So out of this destruction and defacing -- this vandalism -- there's a silver lining there."
Grounds says he's hired some help to clean up the entire church beginning early this week.