It's Thursday night, and a group of elementary school students from Indianapolis Public Schools work their way through obstacle courses at Ultimate Ninjas in the Hamilton County sports complex.
This group comes once weekly, and other groups of IPS students come on other week days.
Danae, a 4th grader, said she likes the monkey bars at Ultimate Ninjas and wishes she could fit the whole area in her backyard. 
"I like coming here because it's like, fun and you see your other friends," Danae said. "Like this many different courses that you can do, they're all very fun." 
Her PE teacher Andrew Bartolacci said after school programs that get kids moving are more important than ever, given the toll online learning took on kids' health.
"We had a couple of students that were healthy when they left, and they came back, and they were pre-diabetic," he said.
In January, The American Academy of Pediatrics published new standards for treating childhood obesity the first time in more than ten years, giving the OK for medical treatment and surgery in some cases.
Doctors said the guidelines add much needed tools for treatment.
Bartolacci sees these after school programs IPS offers as a preventative measure to accompany the new treatment recommendations.
The newly published treatments include intensive health and lifestyle programs for kids as young as six, and medication and surgery for adolescents who fall within BMI standards. 
Dr. Sara Naramore with the Riley Children weight management program said the causes for obesity are complex and can't be attributed to just one factor– like diet or exercise.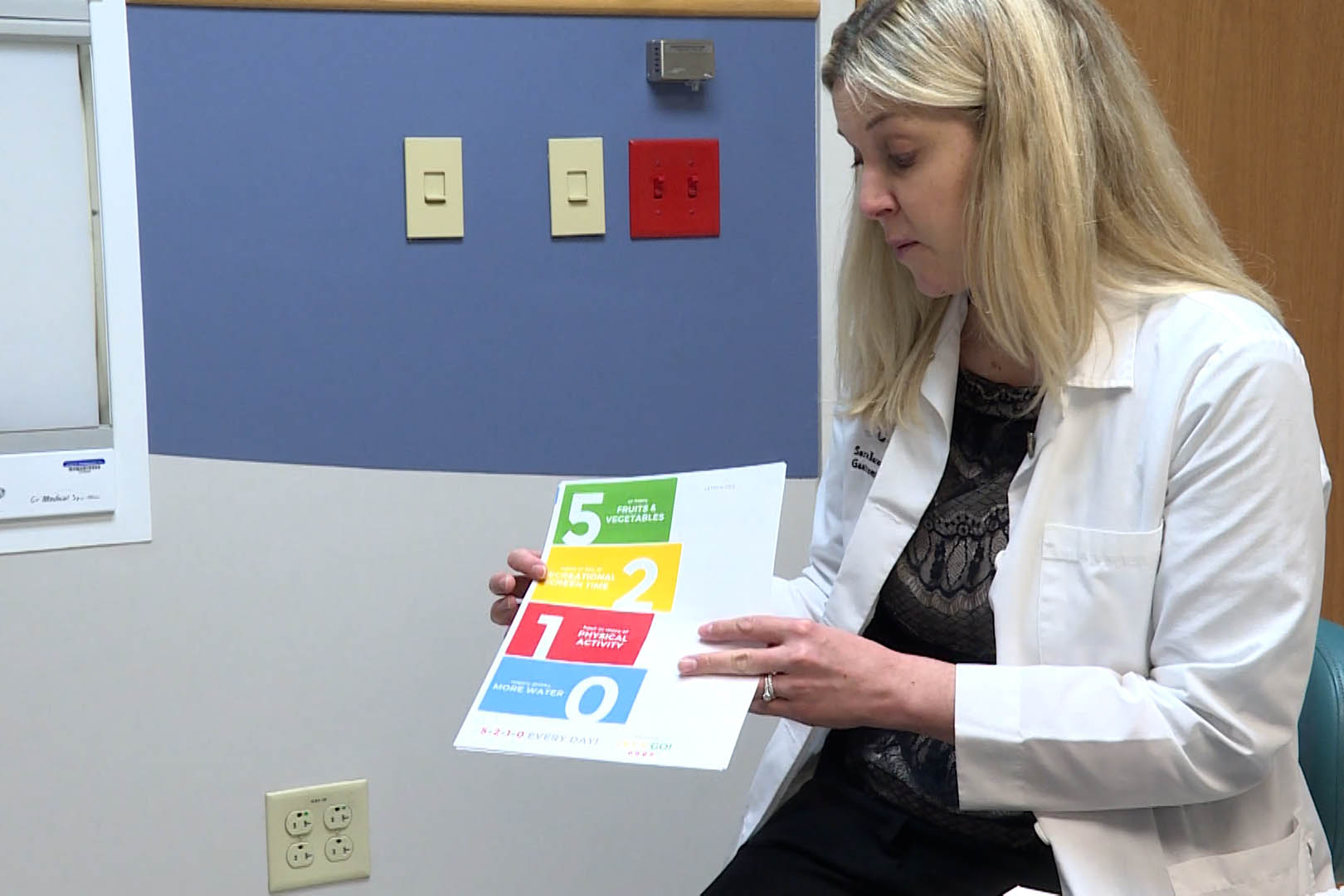 The hospital has already started to incorporate the recommendations on medication and surgery, though medication has been offered off-label for years.
Naramore said the new guidelines help destigmatize treatment and mean physicians will be able to prescribe medication more easily.
"We've been using a variety of medications," she said. "Now with them gaining FDA approval, we should be able to use more medications more often, and hopefully be able to treat a few more patients."
Matching the new AAP standards, this year the FDA approved the use of weight loss medications like semaglutides for kids 12 and up with a BMI in the 95th percentile for their age and sex. 
And the standards recommend bariatric surgery be considered for kids as young as 13 will if they have a BMI at 120 percent of the 95th percentile.
Naramore said BMI isn't the only factor she looks at before making this recomendation. 
"So it is one data point that we use, but not the only consideration," Naramore said. "We will take into account muscle mass and how active kids are. But it is something that we need to be aware of and does it help us when we're making those decisions about which medications to use or possible surgery." 
Naramore said these are necessary tools for treating obesity because of the negative effects the disease can have on quality of life.
"(Obesity) is also associated with difficulty sleeping, the kids may have snoring, they may wake up throughout the night and just not feel well rested for the day," she said. "And both of those can impact their academic performance. So it maybe harder for them to focus during the day as well. And then as they get older, they're going to have a higher risk for other complications."
The American Academy of Pediatrics study shows that early interventions with surgery and medicine do help kids lose weight and prevent the health risks that accompany obesity.
But the treatments aren't available to everyone. Naramore said about 60 percent of the patients in Riley's Weight Management Program are on Medicaid, which doesn't cover the weight loss drugs or surgery. Some of these can cost more than $1,600 per month before insurance. 
The state health department said about one in six Hoosier children are classified as obese. About 65 percent of Hoosier adults are overweight.
Read more: Public health funding report finds Indiana behind
Julie Burns at Jump IN for Healthy Kids, said all this means community support of health initiatives is needed, or more children will continue to be diagnosed.
"We know if kid are obese when they're in the eighth grade, they have an 80 percent probability of becoming an obese adult, or keeping in essence that weight on into adulthood," she said. "And so it becomes really important to help families and kids understand the basics about nutrition and physical activity really from about the time they're born. That's our best opportunity to create and help them create those healthy habits."
She's hopeful more resources will be geared to prevention as lawmakers discuss public health funding at the state house in the coming months.
IPS used Elementary and Secondary School Emergency Relief funds to help pay for its students to do Ultimate Ninjas. 
Bartolacci said IPS looks for nontraditional sport activities to offer kids throughout the city, as a way of showing them what's available. They have also have aLearn To Skate program for kids to take part in right now. 
"This is a program that allows for any kid any size, any shape, to be able to come and find success," he said. "And all my students have found that success, and have persevered, and have smiled, and laughed. They've had a great time here."