Suicide rates among farmers are six times higher than the national average. It's a problem that has persisted for decades and is only made worse by the COVID-19 pandemic.  
Kathy Walker knows this is an uphill climb.
She leads the Healthy Minds, Healthy Lives program for the Indiana Rural Health Association. Today she's getting the word out about a new workshop designed to address mental health issues.
"The biggest challenge for us is getting some of these hard-working farmers and agricultural people to be willing to open up and talk about this," she said.
Kevin Kalb is one of the few farmers who isn't shy when talking about mental health—but he wasn't always this way.
"Every morning we'd go to the gas station, get a honey bun, mountain dew, or whatever and solve the world's problems there," he said from his shop on his farm in Dubois, Indiana. "Then we'd talk on the phone probably an hour a day, bullshit back and forth, and sporting events there."
His cousin, Blake Kalb, who was also one of his closest friends, took his own life almost two years ago to the day.
"In a 24-hour day, I would probably talk to Blake more than I did my family—my immediate family—and he had a lot of friends like that he talked to a lot," he said overlooking a photo of Blake.  "Oh, he was a good dude."
Kalb said his cousin and friend lived about one half mile away, and enjoyed coaching his children'' sports teams. 
"The scary thing about it is he was one of the most liked community," Kalb said remembering Blake. "Nobody would ever say anything bad."
"We never thought it could happen to Blake," Kalb said. "Never, ever did I think Blake could ever do it."
Kalb says many of the stressors farmers face are financial—those are amplified among small family operators who feel the extra pressure to keep their generations long farms going despite numerous challenges
That's why advocates like Walker are attempting to meet farmers where they are.
Federal money supports mental health program
Walker plans to host workshops and listening sessions throughout Indiana that will bring farmers together to talk about mental health.
Federal funds first allocated to Indiana's Department of Agricultural make the program possible. Abby Heidenreich's team at Purdue Extension was also a recipient. She produces a podcast about stress on the farm.
"It's emotional to admit weakness that you can't handle something, but that way of thinking is what we're trying to help shift," she said. "Over half of the people in rural communities aren't fully aware of the mental health issues farmer are dealing with. 
Heidenreich says many farmers don't take the time to acknowledge mental health until it is too late.
"You have to almost experience it firsthand to really understand, and that's something we're really trying to change through our programming."
Kalb welcomes their efforts, and believes more needs to be done. But, he agrees that for many it takes a tragedy before recognizing how dire the situation is.
"Most people, if you don't know them or if it did not happen to someone that you know, just kind of brush it off until something like this does happen," he admitted. "It's unfortunate that we see it that way."
Heidenreich and Walker both admit their programs are initial steps to solving a generational problem. Everyone involved agrees more funding, additional mental health providers, and other resources are needed.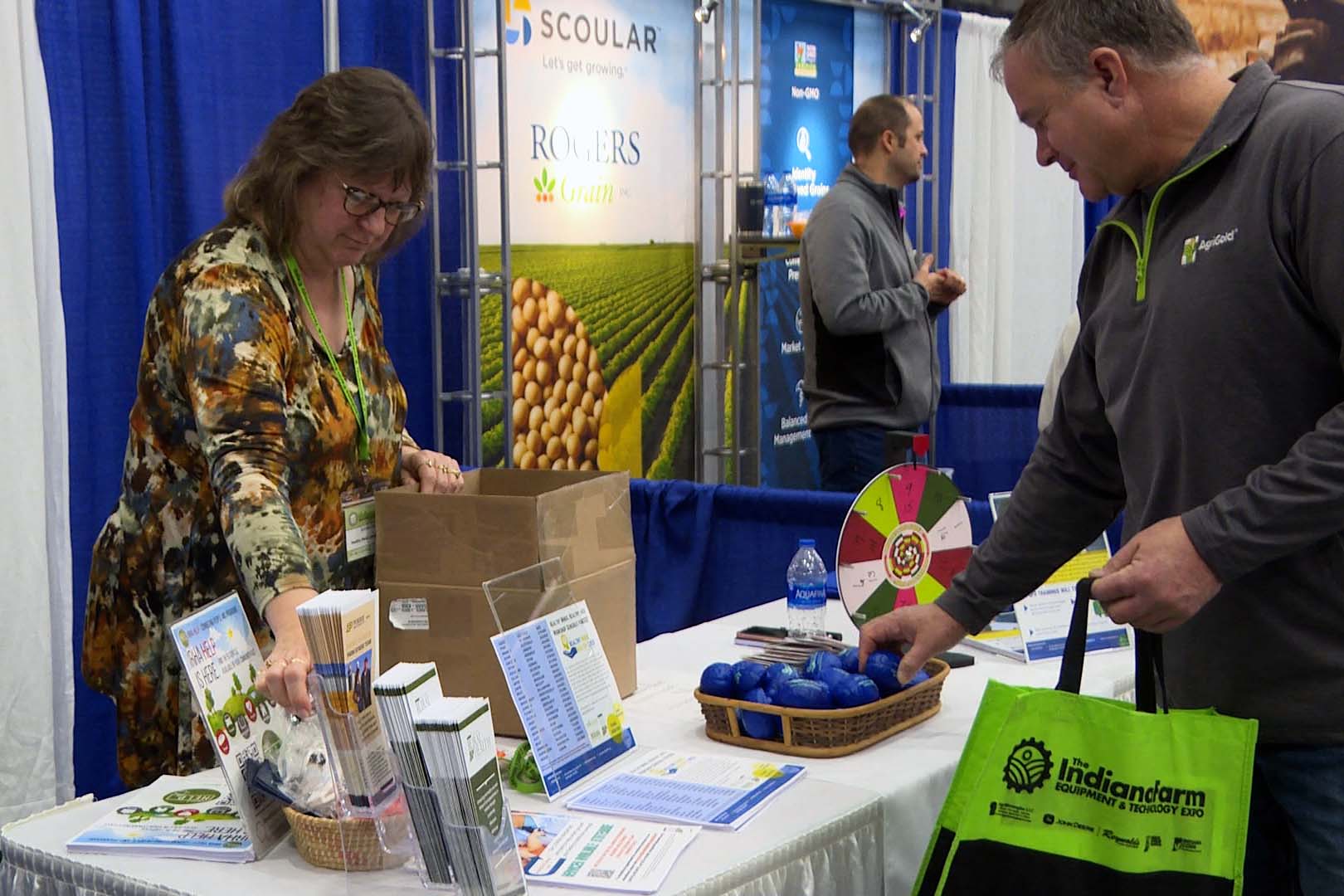 According to the CDC, suicide rates in agriculture are worse than almost any other sector. For agricultural workers is 36 per 100,000—which only trails mining and construction.
Kalb says he speaks out, because he doesn't want another circle to have to endure the pain he and his community have.  
That's a large part of what drives Walker and other advocates. She sees this program as a first step, and knows she's running a marathon.
"I've had a lot of people stop by our booth and we have these brain shaped squeeze balls and there's a lot of jokes and lightheartedness about the topic," she said.
While Walker understands and appreciates, she hopes the conversation will evolve from the jokes. "At the same time, we need to approach it realistically and not just laugh it off and shrug it off."