Inside New Hope for Families on Morton Street, kids in early learning programs play or lay down for a nap. 
New Hope provides shelter and services for families impacted by homelessness.
The nonprofit tripled the number of kids it works with in the last few years. It also relocated and built new facilities–increasing families they serve in-shelter from seven to twelve. 
It's one of twenty nonprofits in south central Indiana that got CARES money distributed through the South Central Community Action Program in September. The total amount distributed was nearly $400,000. 
And the aid is welcome, as service providers continue to meet increased community need since the pandemic started.
The center's director Emily Pike, said the federal aid that came through SCCAP helped pay for  basic operations. 
"People love to buy toys for us and things like that," Pike said. "But sometimes we need, much more basic things." 
New Hope got $10,000. The shelter used the money to buy a lawn mower and acoustic panels.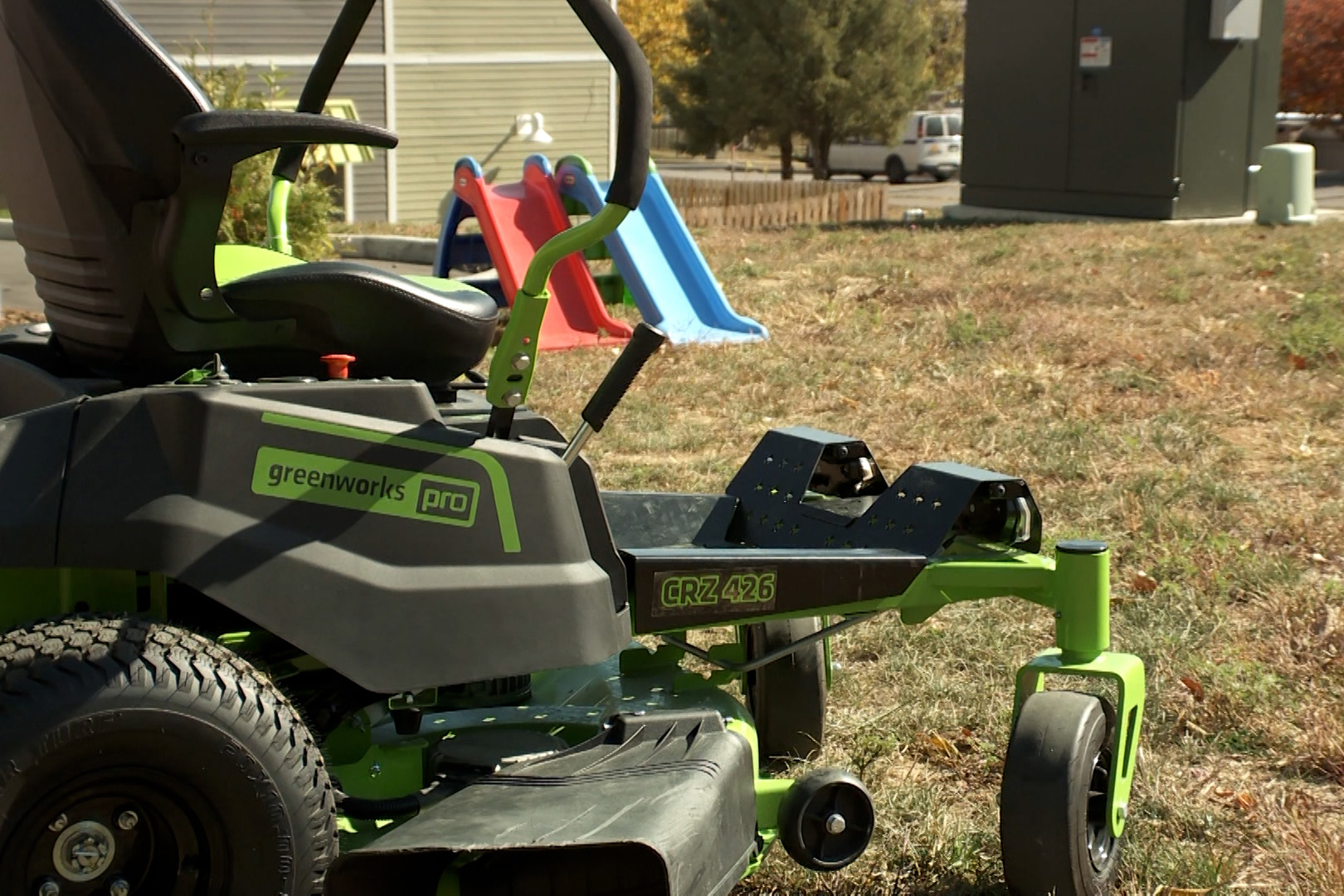 "In our old spaces, we just had a couple of push mowers, which made sense for what we were doing, we've got a lot more space to mow out here."
The panels help soundproof offices and housing areas.
"When we moved into the new space, we realized that some of our conference rooms, sound carries too much. And so we were worried about the confidentiality of those rooms" 
Without wall panels, workers tried to keep voices low while working with clients for confidentiality. And they had been getting free landscaping from Thrasher Landscaping over the summer. 
Pike says working with SCCAP made the process of spending the money easier and less time consuming.  SCCAP is also a nonprofit so Pike said  she didn't have to explain the need for basics and didn't have to go through a lengthy grant process.
SCCAP got about $580,000 of the $2.2 trillion CARES money to distribute. Some of it was spent earlier, on SCCAP operations and community needs like PPE. The remaining $400,000 is what got distributed.
And SCCAP's executive director, Eddy Riou Jr., said the money came as a much needed boost for nonprofits. 
"All my years and working in the nonprofit field, I never seen a package like this for the, for the pandemic for the CARES Act money," he said.
A University of San Diego report says nonprofits see increased demand for services during national crisis. 
But they're vulnerable to challenges seen in the market now. The National Council For Nonprofits says 6 in 10 agencies have staff vacancy rates between 10 to 29 percent.  
"Since the pandemic there are new people that haven't struggled before that are now struggling," Riou said. "People that did not expect to be in poverty, living with poverty." 
Riou added the ability to fill a need for local service providers was a good way to touch base and look to the future, and there's an energy to promote collaboration between service providers.
City Limits callout: share your lease with us 
"In talking to other community leaders, it feels like there's an energy to want to collaborate, to want to help those that we've been serving for years."
Girls Inc. of Monroe County received $20,000. Director of Operations Marisa Churchill says the money allowed them to make bigger purchases, like a refrigerator, that they'd been putting off. 
They also bought items to create a calm room in their facility.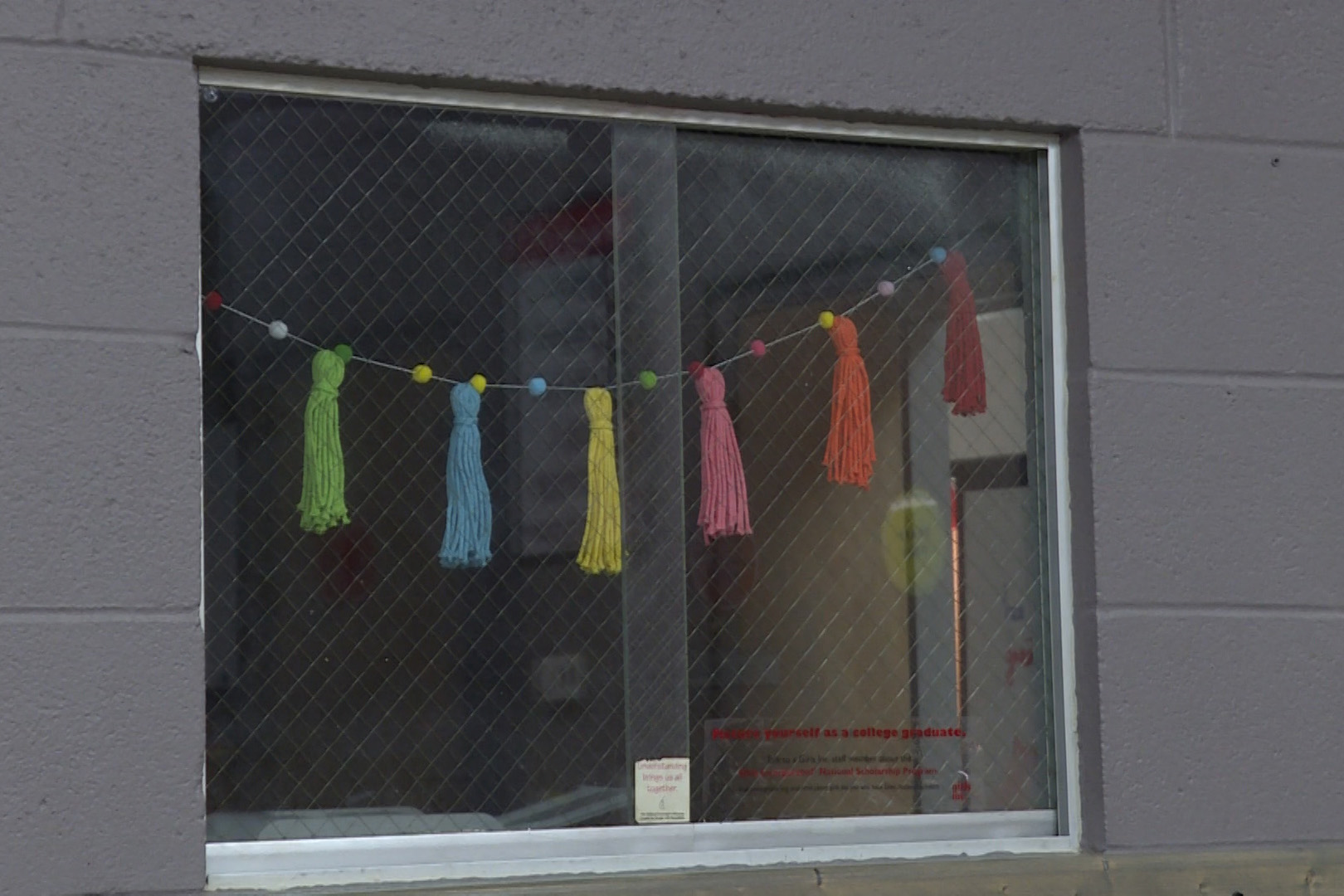 "All kids need a lot of love and attention, and just TLC because their emotions are quite large right now," she said.
Girls Inc. closed temporarily during the pandemic and started in-person programming again recently.
The nonprofit also used the money to put more resources into providing health programs. 
City Limits: What Happens To Quarantined People After Unemployment Benefits Expire?
"We put on our list, backup clothes, training, bras, socks, underwear, toothbrushes, toothpaste, anything for their health essential for them to feel comfortable in this space, if they were to ever need such items."
Pike and Riou both expressed the need for investment in infrastructure to support nonprofits, and say they'll be watching for more nonpartisan action at the federal level.
Read More: One foster care family on what it's like aging out during the pandemic
"Investments in the human resources that it takes to run these sorts of services, and investments in the very boring things that you need to make a building work," Pike said. "And those, those can be hard, because that money gets spent, and then you will need to do it again.
Nationally, the largest allocations of CARES money went to individuals, large corporations, and small businesses.