A Bloomington music school, run by a couple for the last seven years out of their home, has relocated to a store front on South Walnut Street.
Craig Michael Davis says he and his wife, Emily Davis, rebranded their school to The Davis Academy of Music in 2019 and started offering adult lessons.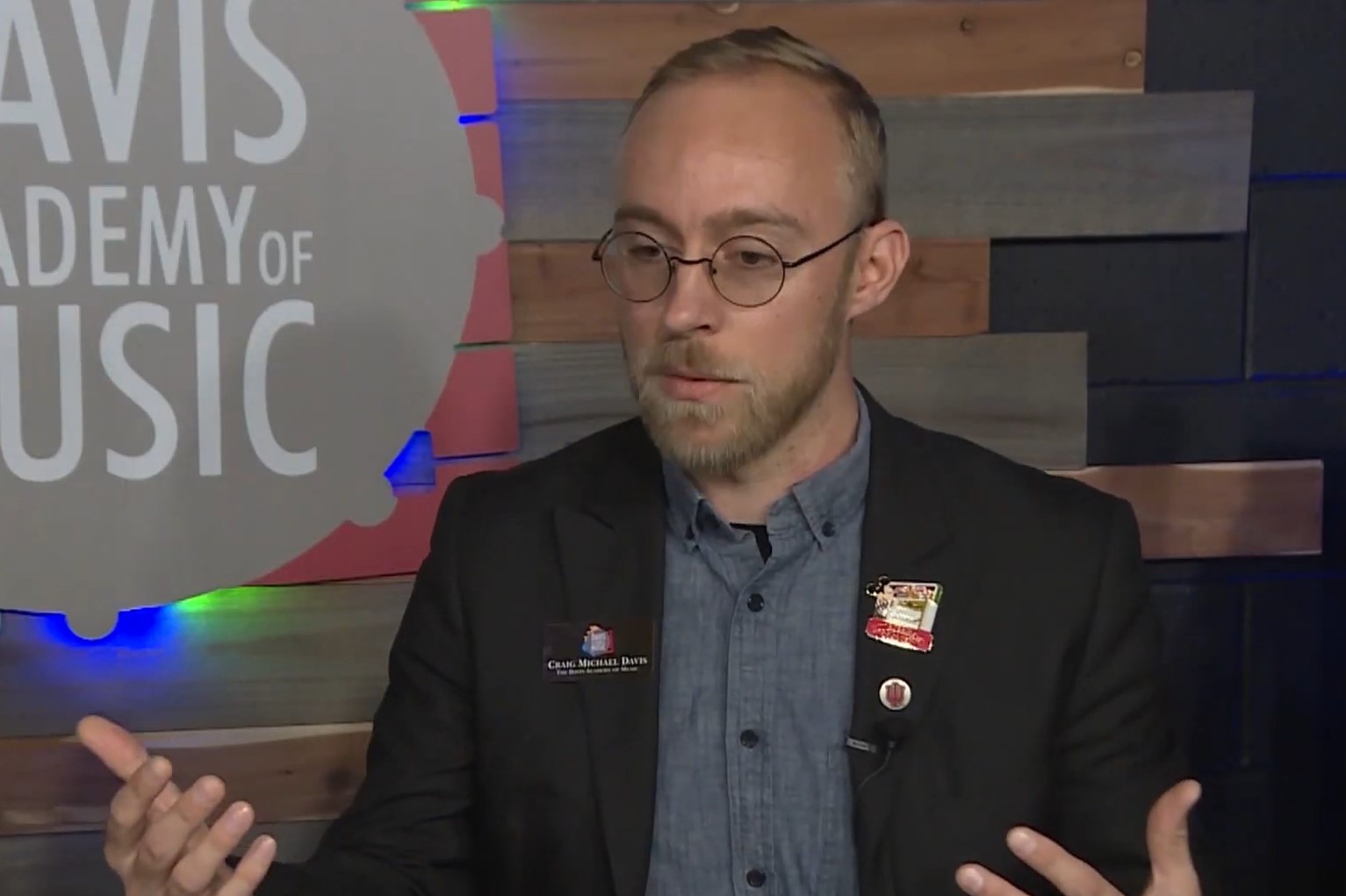 Before that, they had about 40 students that were mostly kids ages six to ten years old. But with expansion to adults, their number of students has doubled. Now, Craig Davis says the student population is split fifty-fifty between adults and kids.
"There was kind of a void in Bloomington where there wasn't a performance space," Davis said. "There wasn't a place that served adult education. There wasn't a place where you could go and have group classes for adults, like our Sip and Sing class: where adults can get a glass of wine while they learn to sing. That didn't exist anywhere before us."
Along with Sip and Sing, they offer ukulele classes for adults, music classes for kids zero to 5 years old, private lessons, and "join a band" music ensemble classes.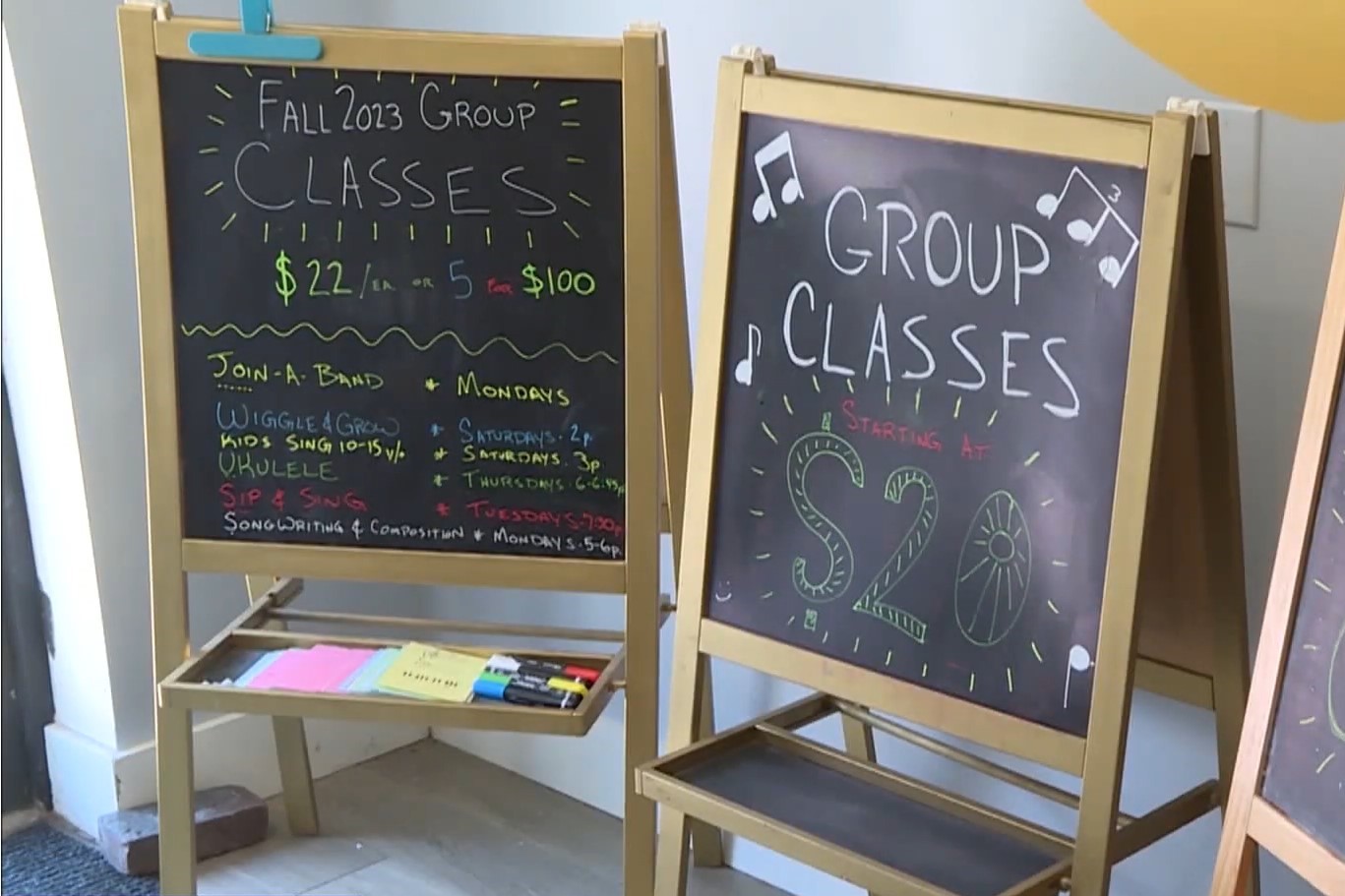 Davis is on the faculty at IU Jacobs School of Music and his wife Emily is pursuing a Master of Fine Arts in Acting at IU's Theatre and Drama Department. They both studied music at New York University.
He says they're trying to serve the community's needs in a way that Jacobs can't.
"Where (Jacobs) is looking for 18 to 24 year-old students from all around the world, we're able to serve people that are maybe in retirement that would not necessarily be able to audition into Jacobs."
Local live music and performance venues such as Bear's Place and the Player's Pub closed during the pandemic. Davis wants the Academy of Music to help fill the gap using their stage space in the back of the building.
They plan to start holding events, like podcasts on Wednesdays for people to come learn an instrument, jazz performances on Fridays, and singer-songwriter events on Saturdays.
"So that's kind of our next leg," he said. "Once we get our lesson program set up and completely running. We're going to be launching this so that we can do really, I think what Bloomington needs."