Monroe County commissioners considered a pair of zoning issues Wednesday. 
First, county staff is proposing an amendment to the county zoning ordinance to allow "scrap metal processing facility" as a permitted use in Heavy Industrial (HI) zones. The second is a request to rezone a property to HI for the purpose of creating a scrap metal facility.
Currently only 14 properties in the county are zoned HI.
Bedford Recycling owns the parcel at 405 W. Dillman Road and intends to use it as a scrap metal recycling facility. The neighboring property owner, Republic Services, opposes both the zoning ordinance amendment and the individual rezone by Bedford Recycling.
"I don't think the value of redefining the entire zoning code to accommodate this one facility is worthy," said Mark Crandley, an attorney representing Republic Services. "It's spot zoning that ultimately hurts the county."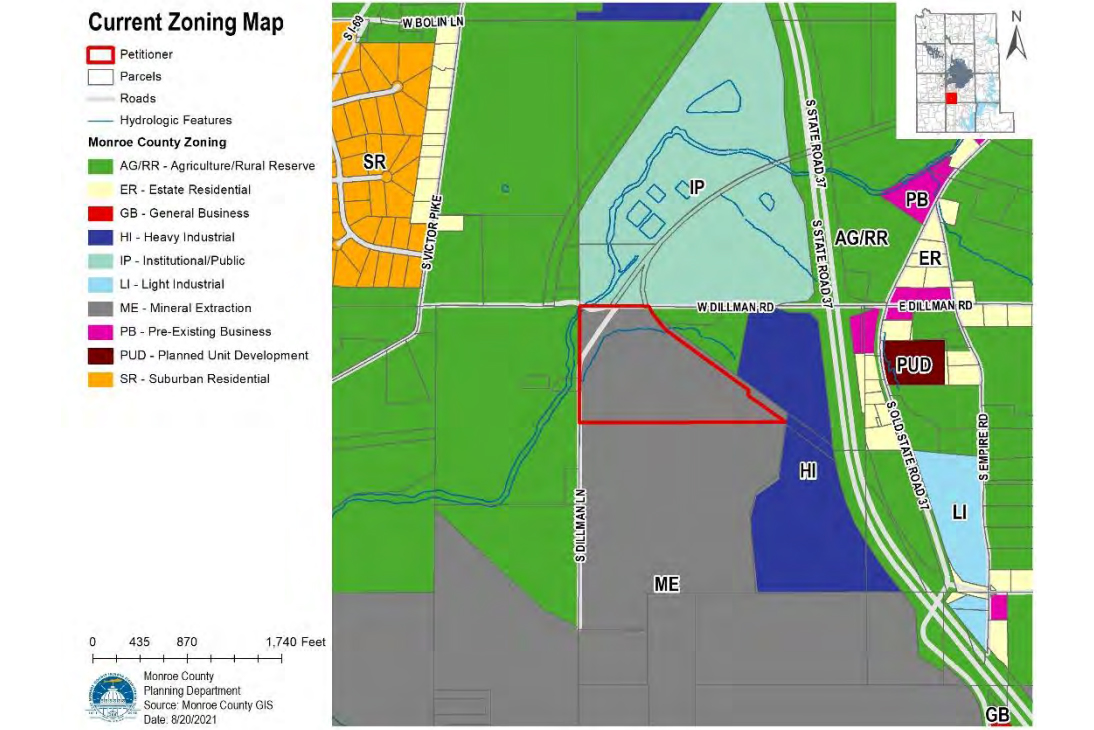 Commissioner Julie Thomas said she is concerned with the types of scrap metal material that recycling facilities in Monroe County might process. She cited reports she received from the Bedford Fire Department regarding explosions and fires at Bedford Recycling's other property. 
"At one point somebody at the site in Bedford was cutting tank tracks," Thomas said. "For about a week a neighbor smelled burning rubber and the facility was told 'you can't be doing that.'" 
She added: "Some of this is equipment burning and I don't think it actually matters what's being processed," she said. "And that's a real concern for me and the public."   
Bedford Recycling president Larry Parsons said this site would not be the same as the Bedford site, which has a large burning and shredding operation with the proper facilities in place to handle fires and explosions. The Bloomington site would only be a transfer location.  
"I don't disagree with anything [commissioner Thomas] said along those lines," Parsons said. "But that's not what the operation in Bloomington would be." 
The commissioners voted to postpone the zoning ordinance amendment and rezone request until staff has time to revisit both pieces of legislation.