Seven million Americans are more than 90 days behind on their car loans according to the New York federal reserve. Delinquency rates are nearing their peak from the great recession. And it's the younger and poorer buyers that are ending up underwater.
The Hard Sell
Neal Weliver used to be in the car sales game. He started out working for his father and his uncles, but it wasn't until he left the family business that he saw the aggressive side of the business.
"We would have to scrape the customers off the ceiling, because when they would see that number they would jump up  . . . you could tell they were upset by that number,"  Weliver says.
He says that was part of a sales tactic designed to shock customers with an eye-watering monthly payment.
"We would basically follow up and say 'How close to these numbers can you come?' And, right then, a lot of folks when they walked in were thinking 'I would like to be at $200 to $300 a month,'" he says. "Then they mentally bump themselves to a higher figure after seeing those large inflated numbers."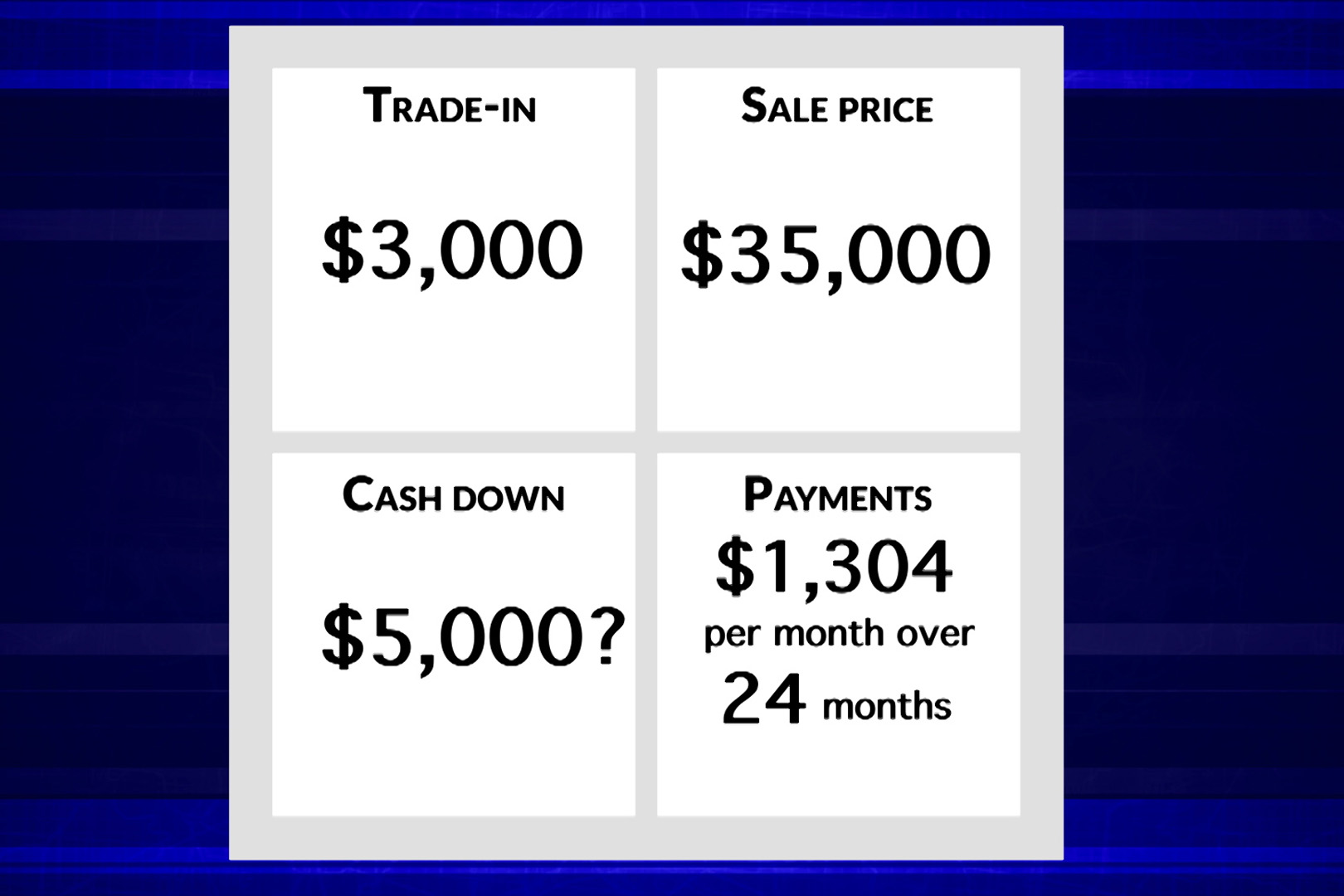 Weliver says after shocking buyers with that high monthly payment, dealerships work with numbers, stretch out loan lengths, and adjust the down payment until the buyer feels they can afford the car.
It's one way to distract buyers from paying attention to the actual cost of the car.
He says if the buyer stays focused on monthly payments, they might not realize how much they are spending overall, or how long they'll be paying off the loan. And, that can get them into trouble.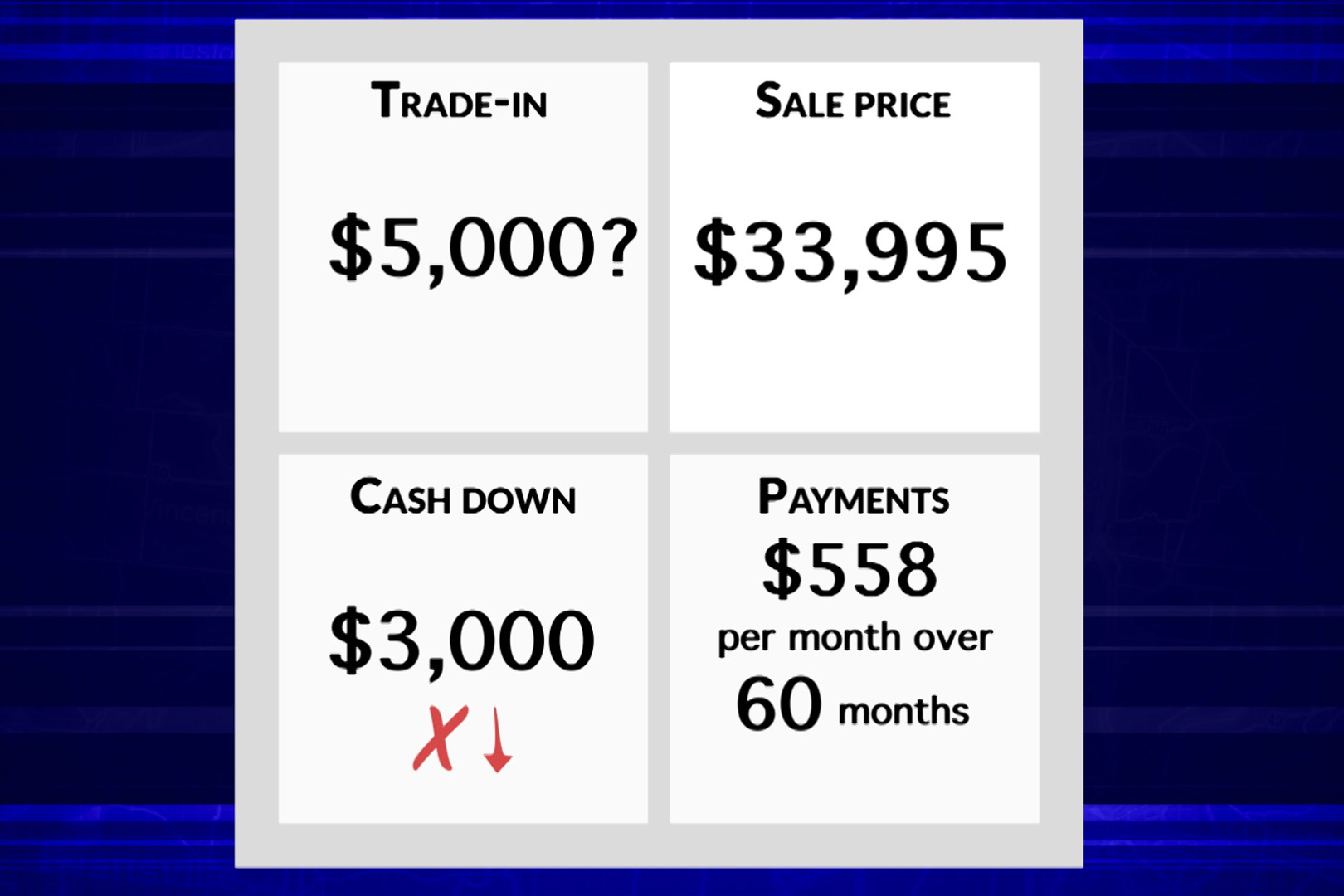 Of the 7 million Americans over 90 days past due on their loans, most are young buyers or people with week credit – or, often, both.
Auto Finance Companies Take On More Risk
Erin Macey, Senior Policy Analyst at the Indiana Institute for Working Families, says auto finance companies are big part of the problem.
"You are seeing more delinquencies with the finance companies than you are with the banks and credit unions," she says.
And there's a reason for that.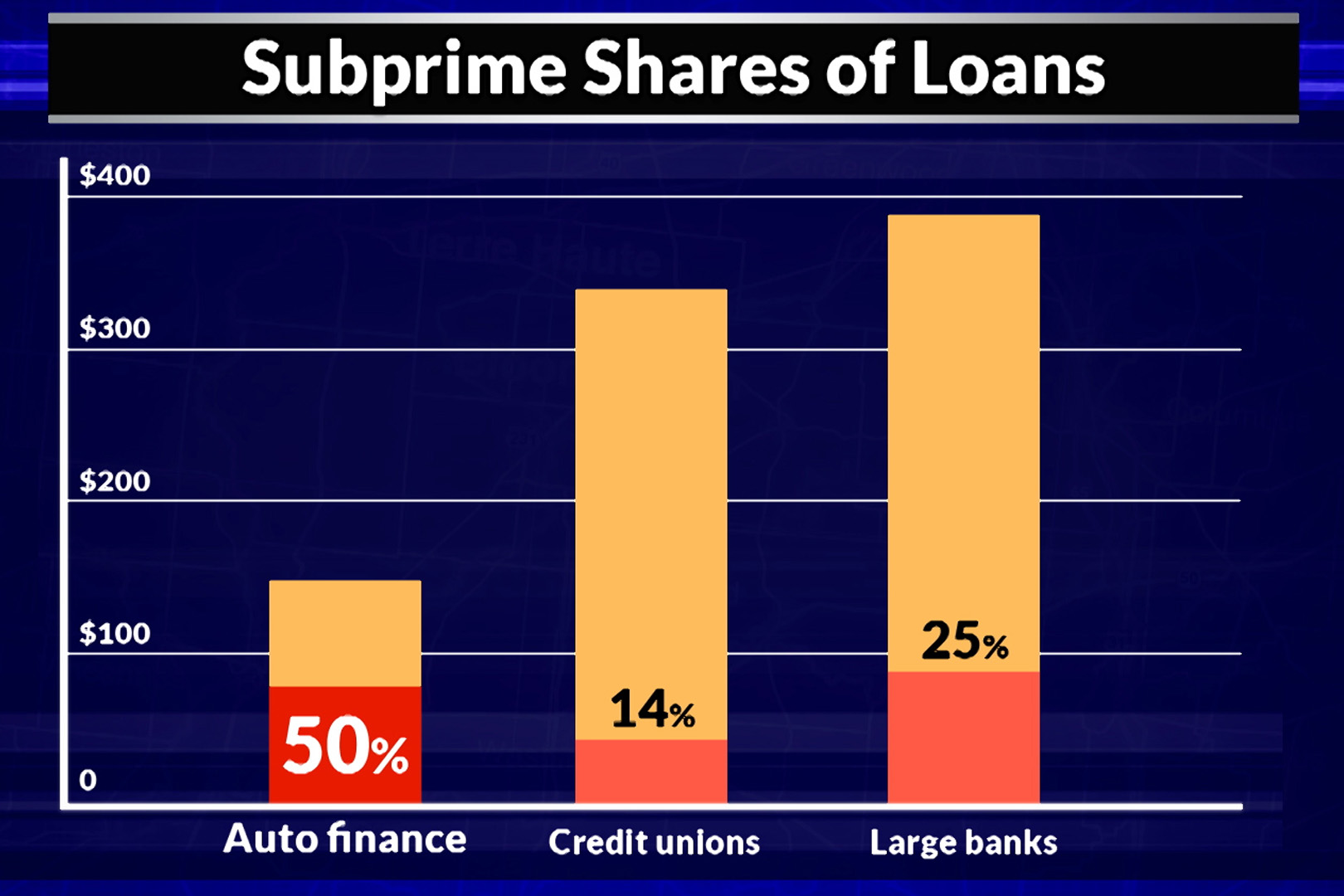 "Banks have to be accountable to federal regulators who are looking at safety and soundness and who are looking at risk," she says. "Auto finance companies don't have that, so as long as they are achieving returns, they can take on more risk."
And, that's exactly what those lenders are doing. Half of the loans from auto finance companies are to borrowers with a subprime credit score. Poor credit loans are a quarter or less of the loans held by credit unions and banks.
Buy-Here-Pay-Here Lots Market To Buyers With Poor Credit
Phil Schuman is director of Financial Literacy at Indiana University. He says many of these loans are through buy-here-pay-here lots that aggressively market to customers with poor credit.
"You hear those ads all the time, no credit, bad credit, anything like that we can help you out," he says. "They add the tag, 'we're just here to help you.' Well, no, they aren't helping you if they are going to help dig you further into debt."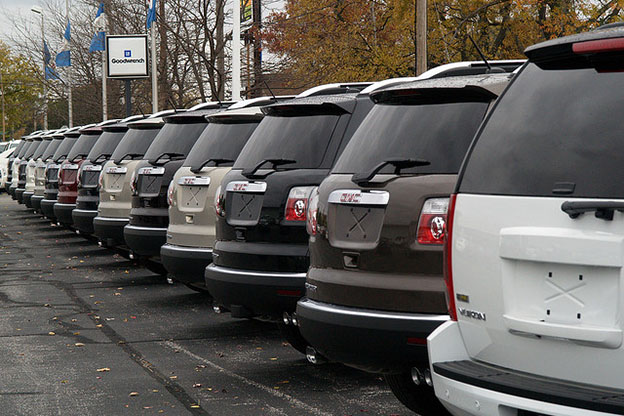 Schuman says while dealers may try to distract buyers from the actual cost of the car, it's up to the consumer to do their homework.
"I think people need to be more confident and more prepared to come in with what they can actually afford and stick to it," he says.
But people are spending more than ever on used cars. According to Experian, the average used vehicle loan payment tipped over $400 a month last year.
Macey says one reason for that is that people are buying larger vehicles like SUVs and trucks. But she says there's a bigger problem pushing up the delinquency rate.
"Our overall sense is that the jobs that we've been replacing jobs with since the recession have tended to be lower wage, lower quality. And, therefore, people are kind of making up for that with debt and that has put us in a risky position," she says.
So, Schuman says to lower monthly payments, buyers are now stretching out the life of their loans.
"It used be that car loans were like four years, now we're talking they are going to seven year terms," he says.
That makes the monthly payments cheaper, but it leaves buyers on the hook for a lot longer – often paying on a car that is worth less than what they owe years after purchasing it.
How Buyers Can Avoid Pitfalls
Schuman says five years is as long as he would recommend for a car loan. He also says you shouldn't spend more than 15 percent of your total income on a car, and you should put 20 percent down on your purchase up front.
And, for a lot of people that can mean setting reasonable expectations and sticking with the plan you make. Weliver has seen firsthand what can happen if you haven't done your homework.
"If you are looking for a certain make, model, mile range for a vehicle you can compare and now. 'I'm going go out and I'm going to probably pay within this window,'" he says.
His advice? Do your research and be prepared before heading to a dealership and stick to your plans once you get there.