This story has been updated.
Monroe County School Corporation is considering creating a common schedule for high schools for the 2024-2025 school year. Bloomington's two high schools operate on different schedules, Bloomington High School South is on a trimester schedule, and Bloomington High School North is on a block schedule.
Students, parents and faculty have expressed concerns about this potential change.  
Scarlett Irwin, sophomore at South, said she likes the flexibility the trimester schedule gives her to take more credits and a wider variety of classes.
"There's lots of different classes you can take," Irwin said. "There's more freedom and more credits, which is always nice."
Both high schools have a designated period during the day to catch up on work, and students fear changing the schedule could take away the opportunity for them to make up tests and get extra help.   
"It's a terrible idea," Irwin said. "All that would lead to is just a bunch of burned-out students and teachers." 
Read more: MCCSC to create common high school schedule
MCCSC has not released any proposed schedule changes,
The district declined an interview, but said in a letter to families that a decision has not been made and research is currently being done. But Irwin said she is frustrated, and it seems like students aren't being heard. 
"It's kind of scary to know that one person can just make a decision and us not be a part of that decision nor be informed about it with a lot of time," Irwin said. 
Irwin said she is planning to collaborate with students from both high schools to hold a walkout to protest in approximately two weeks. 
"Everyone should just do everything they can, whether that's signing petitions, or doing walkouts, as well as also just informing themselves, which I think is the most important thing," Irwin said. "We cannot let these decisions go by without making sure our voices are heard." 
Alexa Aparicio, sophomore at South, said she also plans to participate in the walkout.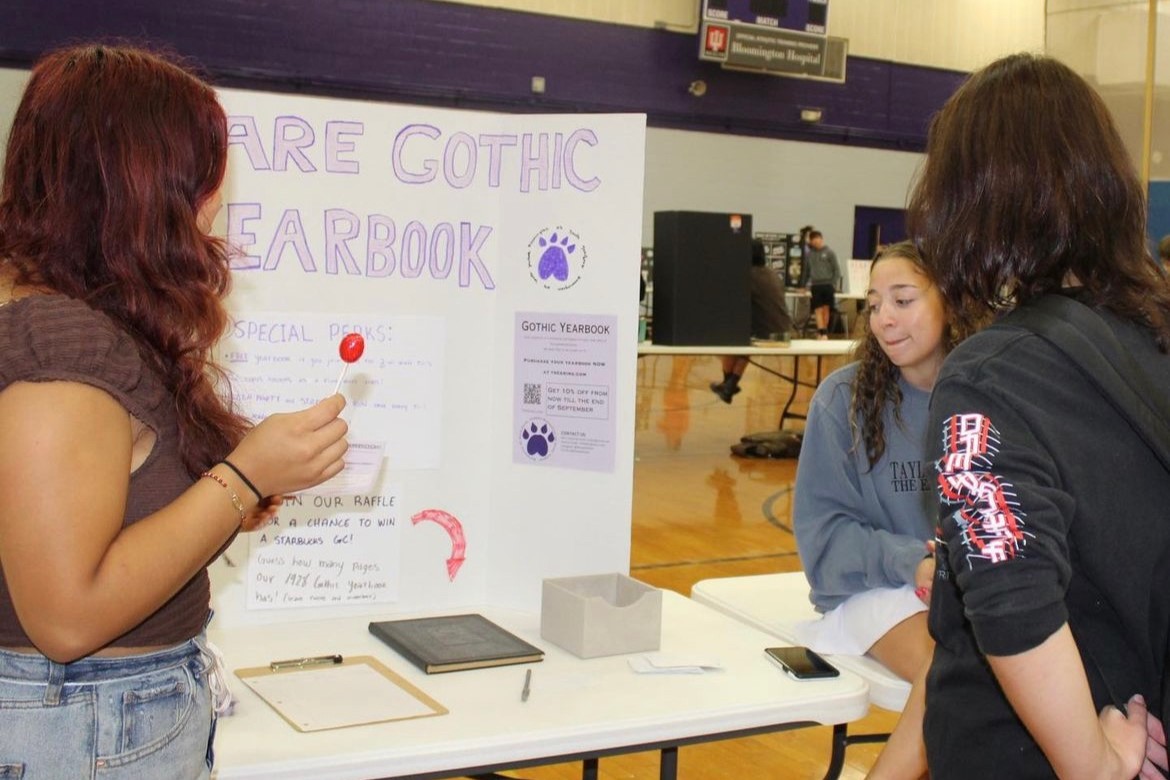 Aparicio said she was confused when she first learned about the potential change through Instagram. She does not think it makes sense to change South's schedule when it has worked for the past 24 years. 
"It was kind of just confusing, especially since they really didn't communicate that at all, with any of us, the students, teachers, staff members," Aparicio said. "They kind of just made the decision for us." 
Aparicio said if the corporation changes the schedule, it would be harder for her to graduate early. She would have to restructure her classes or take classes over the summer. It would also be harder for her to stay involved in clubs like Women in Politics and Latino Club Amigos at South. 
"It would give me no time to do any extracurriculars and force me to immerse myself in my schoolwork," Aparicio said.
Aparicio said teachers are also upset about this potential change and how it came all of a sudden. She is concerned about how overworked teachers might be and how they will not have enough time to restructure their lesson plans.
"With semesters, it wouldn't really give them the chance to teach the students, kind of just giving work to the students," Aparicio said. "A lot of teachers don't want to do that. They really value their connections with their students." 
Aparicio voiced her concerns at the last MCCSC board meeting.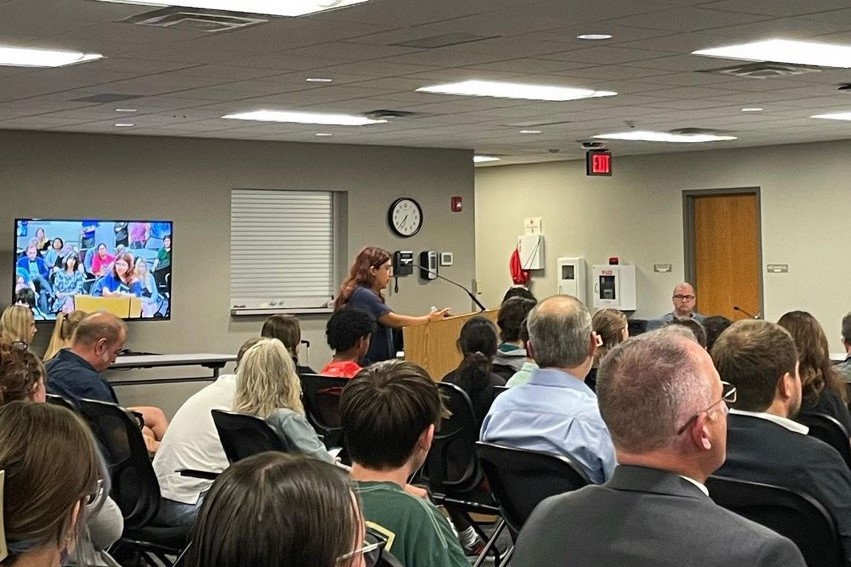 "Both North and South students do not wish for this change to happen, and we are desperate to offer any other solution rather than the seven-period semester schedule," Aparicio said at the meeting. "When North and South are both united, you know that it's very serious." 
Read more: After several changes, MCCSC board passes anti-racism policy
She was frustrated by how it seemed that the board of educators did not care about what people were saying. 
"The president of the board of educators was on his phone during at least two of the speeches that I listened to," Aparicio said. "Superintendent Hauswald was laughing and whispering with his seatmate." 
Eva Holden, a junior at North, said she's worried schedule changes could make it impossible for her to be as involved in programs like Best Buddies and the unified track and bowling teams. 
Holden would also have less time to work an after-school job. 
"It's already hard to balance life and school...and do everything being a teenager requires," Holden said. "I feel like that [schedule change] would just make it a lot harder." 
An online petition to block the schedule change has amassed 1,600 signatures. 
Superintendent Jeff Hauswald emphasized at last week's board meeting that the corporation has not made any  decision on the schedule change. 
"I'd like to reiterate that while a goal has been established to create a new MCCSC high school common schedule for 2024-2025 school year, no formal schedule has been designed and no action is expected tonight," Hauswald said.  
MCCSC announced this week that it would form student, teacher and family focus groups to review student surveys and collect input on the potential schedule change.  
The student focus groups will begin the week of Oct. 9, and will welcome students from the four high schools in town. The teacher focus groups will begin the week of Oct. 16 and the family and community focus groups begin the week of Nov. 6.