Parents spoke at MCCSC's board meeting Tuesday on ways to improve safety in schools, following a recent gun threat written on a bathroom wall found at Jackson Creek Middle School.
But Courtney Daily, a volunteer with Moms Demand Action and mother of three MCCSC students, doesn't want the corporation to take measures to harden its schools.
Her group advocates for education on safe gun storage. 
"The message of safe storage is so important because it is one of the most effective things we can do to keep our children safe at school and at home," Daily said. "It gets to the core of the problem."
She said her concerns were heard, considering the issue of health in safety was addressed in detail in a presentation at the board. 
MCCSC's director of health and safety, Chris Finely, gave a presentation on health and safety at the board as part of regularly scheduled presentations to help update the community of the district's progress with its Strategic Plans and Priorities. He said the corporation ran an internal safety audit of its buildings over the summer and an external audit with the Indiana School Resource Officer organization in September.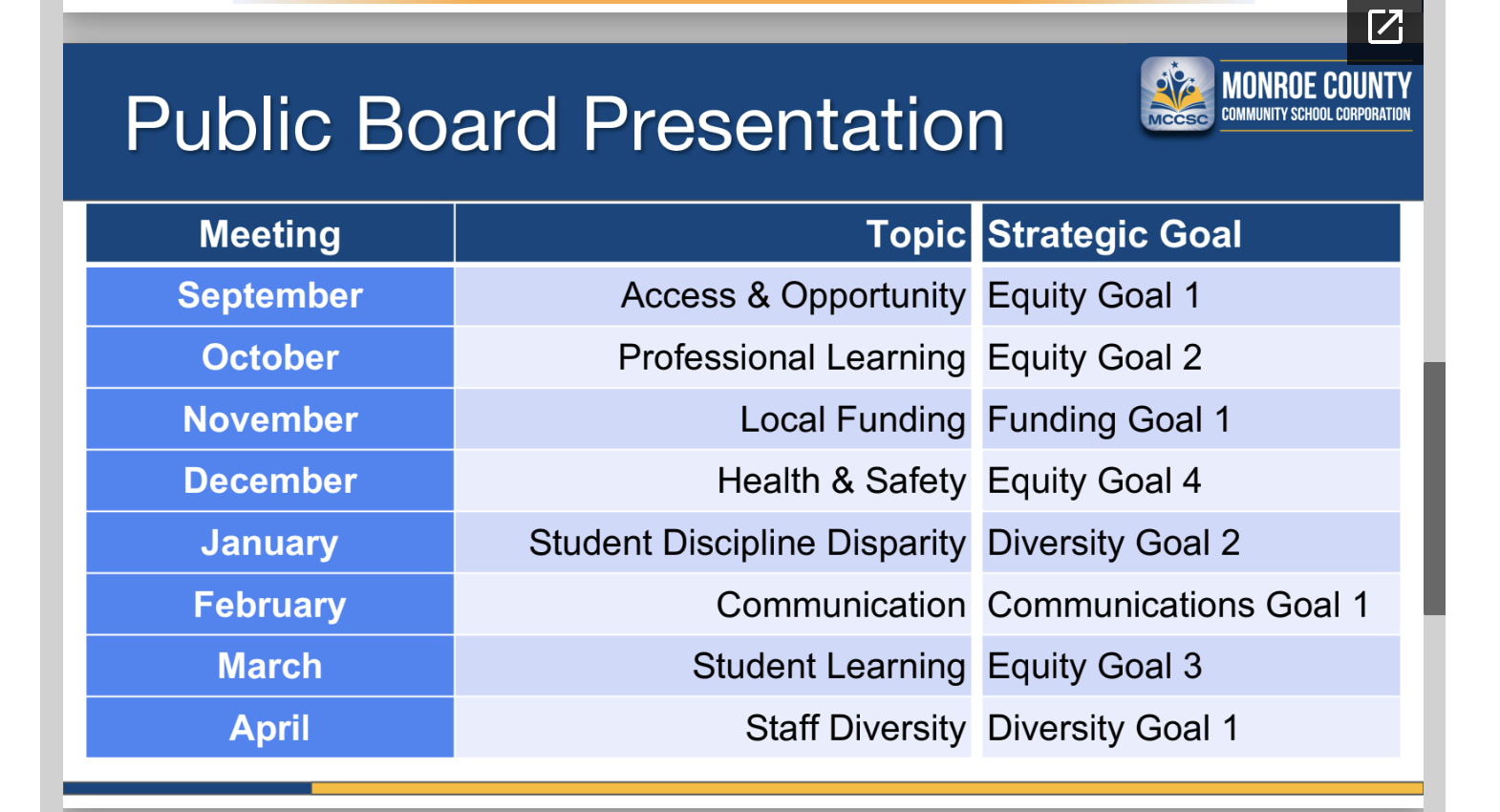 "From the external audit that was conducted. It says the active monitoring our security offers is superior to most schools in Indiana," he said. "School security officers are responsible for actively monitoring entrances while others are monitoring cameras."
Finely said MCCSC recently hired two new school resource officers to help with integration of social and emotional health with physical safety. The board said it has no plans to have SROs carry a firearm as part of the job or install metal detectors.