Bloomington Mayor John Hamilton says the controversial city gateway monolith itself is already built or close to being finished.
He says the plans for the gateways are funded by Bicentennial bonds passed in 2018. Even though the project went through the arts commission, parks department, and public input then, it wasn't until a recent public works meeting that people started speaking out against it.
"I expect that to be resolved very shortly. We've already got a contract to build it. Actually, I think the actual gateway is under construction or done now, the physical piece that's going to stand there."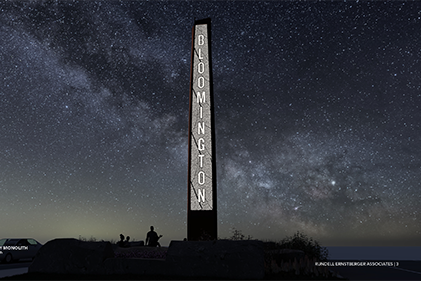 Listen to more: Ask The Mayor: Bloomington's Hamilton on monolith construction, annexation strategy, tasers
The public works board was scheduled to vote on a lane and sidewalk closure, which was scheduled to begin next week. The public outcry put the project on hold until the next meeting scheduled for September 26th.
City public works director Adam Wason says the board is only asked to approve the public right of way, not the art project or spending.