The Bloomington Housing Authority is partnering with a developer to add 38 low-income apartments to the old Kohr Administration Building in the future Hopewell neighborhood.
The City considers the building at the northwest corner of South Rogers and West First streets a historic property. It used to be part of the IU Health Bloomington Hospital campus, most of which was razed for redevelopment.
Nine units in the building will be reserved for formerly homeless people on the Continuum of Care (COC) list, according to the developer, Brinshore Development.
The other tenants will be people currently on the BHA's waitlist. Those tenants must earn less than 50 percent of the median area income to qualify. The other nine must make less than 30 percent.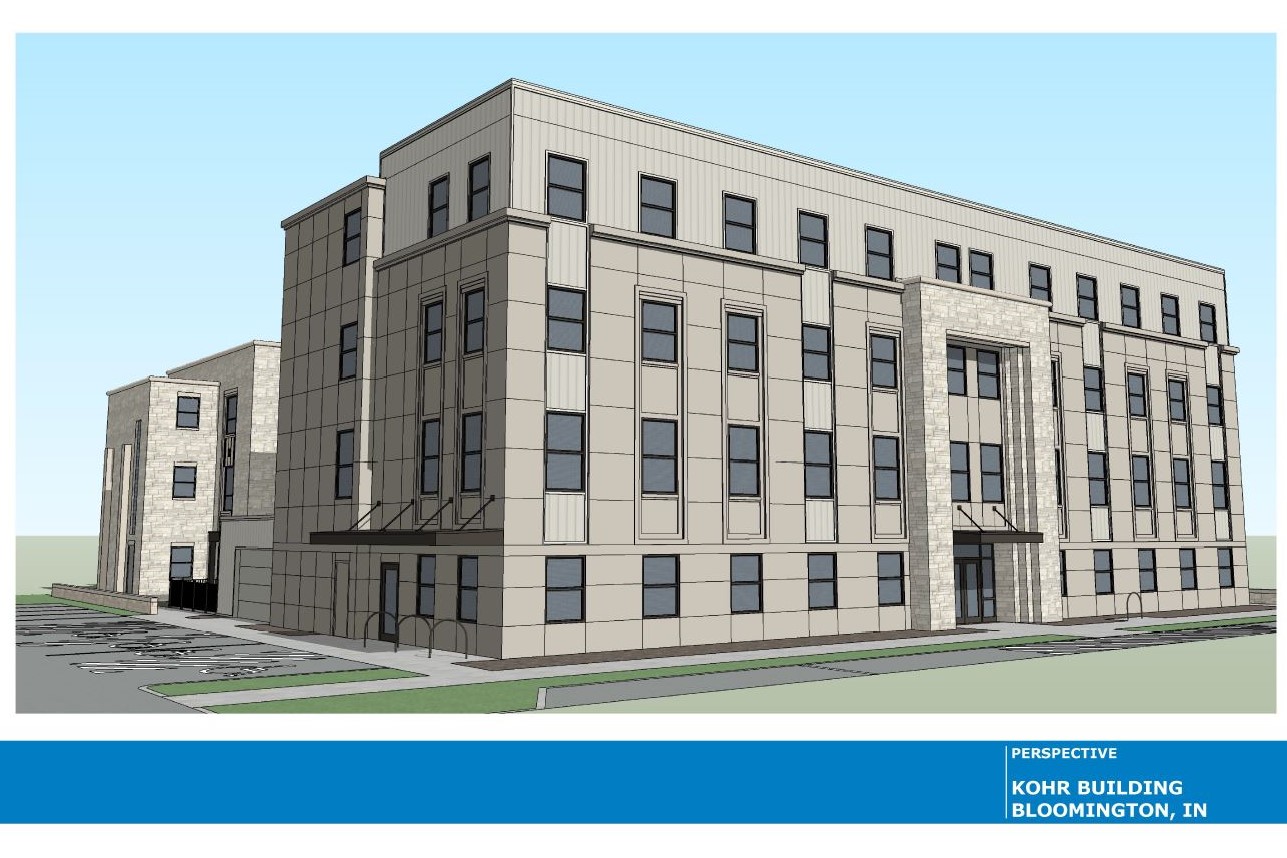 Karly Brinla, Brinshore's vice president and development manager, said the building will house a Centerstone office and be across First street from another one. Centerstone offers primary care, addiction and mental health services.
"That support is going to be available to not just the nine folks off the COC list, but all of our residents," Brinla said. "That will include assistance with access Medicaid and Medicare. It will include all sorts of other casework and job training and help just maintaining day-to-day life."
An additional wing will be added to the building to make room for 18 of the 38 planned units.
The BHA and Brinshore had been holding out for $11 million in Low-Income Housing Tax Credits to begin construction — and on Thursday, the Indiana Housing and Community Development Authority announced it will award that funding for the building's redevelopment.
The IHCDA also awarded about $2 million from other sources, including its development fund and the National Housing Trust Fund, and gave nine Section 811 Rental Assistance Program vouchers for permanent supportive housing.
The project's estimated cost is $18.6 million. The bulk of that is for construction, which is estimated to be between $12 million and $13 million. The City is spending $1.03 million on the project.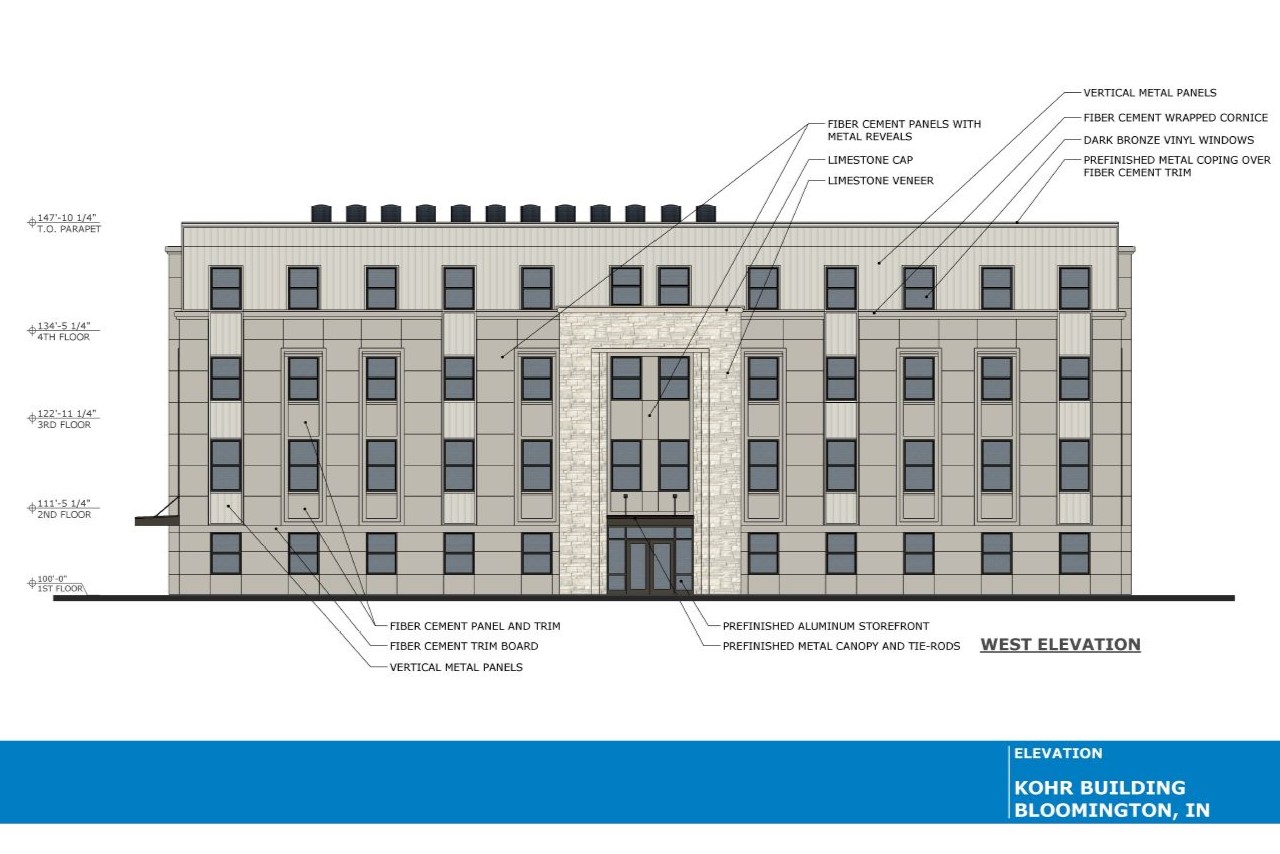 Brinla said the project demonstrates the city's commitment to affordable housing and preserving historic structures.
"This project kind of checks every single box for an interesting project," Brinla said. "The building itself — the architecture aspect of this — is also fascinating."
The Art Deco building is made of Bloomington limestone, according to Brinla.
Construction on the project is planned to begin in July 2024.
The Kohr Building was built in 1947 and is the oldest building on the site of the old IU Health Bloomington Hospital, the city's first hospital.
The building was previously considered for demolition before the Bloomington City Council voted to preserve the building in early 2021.
Brinshore plans to have the building added to the National Register of Historic Places.