Political newcomer Brandon Sakbun has won the mayoral race for Terre Haute, defeating long-time mayor Duke Bennett.
The 27- year-old Democrat trumped Bennett with 5,666 votes or 60% of the vote.
Sakbun said he is excited for Terre Haute's future.
"A lot of people said, oh you're not gonna do it, and they were very negative in January, a bit more positive in February. And we just built day after day, the momentum and we're gonna keep fighting and turn Terre Haute around."
During his campaign, Sakbun highlighted the importance of forward thinking and progress for the city saying "I'm focused not necessarily on re-litigating the past but moving Terre Haute towards the future. Economic development, quality of life, access to education, all these different fields."
He said his first order of business is to tackle housing issues.
2023 Contested General Election Results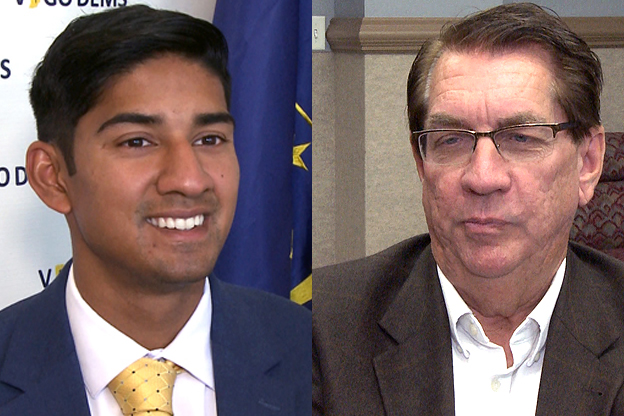 "So we're definitely looking to address the housing problem. Help those that are unhoused, revamp our city streets, our neighborhoods, our alleys and do right by the labor community and make sure we get the right ordinances passed."
He is officially the youngest mayor of Terre Haute and the first Democratic mayor since Kevin Burke left office in 2008.