Indiana University Chief Medical Officer Aaron Carroll wants more people to be vaccinated against COVID-19. It's a matter of public health and putting the pandemic behind us.
"The more people that are unvaccinated in a community, the more people get COVID, the more chance there is for variants to rise and spread, and the more danger that residents are still in," he said on Friday's Noon Edition program.
Other local health and medical experts agree with him.
Listen: CDC Recommends COVID-19 Booster Shots, Mask Mandate Returns
Dr. Tom Hrisomalos, an infectious disease specialist with IU Health Bloomington Hospital, says a wide range of reasons offered for why individuals resist getting vaccinated against COVID-19 don't have much – if any – basis in science or fact.
For instance, can the vaccine change a person's genetic make-up, as some believe?
"The answer to that is no," Hrisomalos said. The vaccine "does not interact with the DNA, it does not alter the DNA, there is no genetic alteration or risk of cancer."
How about threatening fertility, especially among women?
Again, he said no. He said no studies have identified have not identified any issues that would impair fertility or complicate pregnancy.
"And in fact, the the major health organizations, such as the American College of Obstetrics and Gynecology, now recommend women get vaccinated," he said, "and especially pregnant women get vaccinated because they are at increased risk of serious complications like viral infections including COVID. … Vaccines have been found to be safe in that population."
City Limits: The COVID-19 Vaccine Does Not Affect Fertility
But what about the notion that the vaccine can actually harm your natural immune system?
"Nope, absolutely untrue," Hrisomalos said. Instead the vaccine "enhances, it augments, it improves the immunity in everybody including the people who have had COVID."
Breakthrough cases among some who are fully vaccinated against COVID make some skeptical of the efficacy of the vaccine. But Hrisomalos said people are less likely to get seriously ill. While local COVID-related hospitalizations have tripled since early July, over 90 percent of those hospitalized in Monroe County are not vaccinated.
A report issued over the weekend noted upwards of 90 percent of IU students, faculty and staff have been vaccinated. Carroll said that makes the campus one of the safest places you can be in Indiana.
On the other hand, Monroe County has just ticked above 58 percent of the population being vaccinated – higher than counties around Monroe, but not as high as Health Administrator Penny Caudill would like to see.
The said rises in vaccination rates have slowed in recent weeks.
"We were seeing lots of improvement," she said. "The number has been waning."
Carroll said he knows it will be difficult to change the minds of people who have decided – for whatever reason – not to get the shot.
City Limits: Experts Say COVID Vaccines Don't Alter Your DNA
"Science communication and changing people's minds is incredibly hard. It is not easy to change minds," he said. "The people who can be convinced easily have been convinced."
He said he hopes for help from trusted voices in communities that have low vaccination rates.
Both he and Hrisomalos say the unconvinced should think more about the people around them who they could infect if they get the virus.
"We've never been very good in America at protecting those most in need of protection," said Carroll, who writes on health topics for national publications such as the New York Times. "During flu season every year I write columns begging people to get vaccinated, and not enough do. Beg people to stay at home when they get sick, but we don't have good sick leave policies." He said he continually suggests people wash their hands, stay away from people when they are symptomatic but people are not as vigilant as they should be.
Said Hrisomalos: "It's not all about you, as an individual, it's about your actions helping to protect those around you that might not be as fortunate as you are, as healthy as you are."
Carroll, a specialist in pediatrics, hopes the vaccine will be available to children soon. And that parents and kids – and everyone else eligible - will be vaccinated.
"The only way we can truly start to prevent the spread is to get as many people as possible vaccinated," he said. "That includes kids. The risks from vaccines are incredibly small. The risks from COVID are real and much much larger, even for children."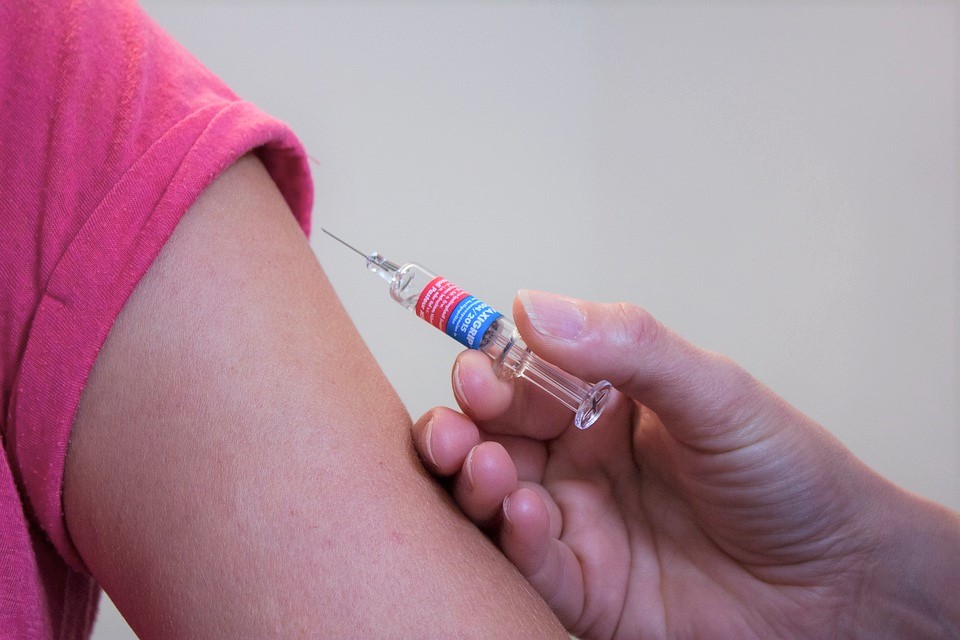 Discouraging for the health professionals is that the problem now is not with supply, but with demand. Caudill said it's easy for those who want to get their shots to get them.
She said same-day vaccinations are available at many pharmacies and doctors' offices. She said her department is planning outreach efforts for September to get both the COVID and flu vaccines into the arms of people 12 and older.