A gasoline leak from an underground tank at the Village Pantry and Marathon Gas station on West Third Street has been stopped, according to City of Bloomington Utilities. But documents from the Indiana Department of Environmental Management (IDEM) show the station has a history of infractions related to its gas tank's spill-prevention equipment.  
According to a city press release, workers at the Dillman Road Wastewater Treatment plant noticed the smell of gasoline late on Sunday and suspended operations, diverting the flow of wastewater to an equalization basin.   
Read more: Indianapolis oil recycling plant fined $300K for air pollution
In the early evening on Monday, City of Bloomington Utilities announced that it was looking into the source of "hydrocarbon odors." Its investigation concluded that the "large release" of gasoline was caused by a leak in the Village Pantry's underground holding tank or piping.   
Emergency services and environmental cleanup crews managed to end the spillage by draining the storage tanks. The city said the spill doesn't present a risk to residents, and sampling shows that fuel vapor levels are in decline.  
City spokesperson Andrew Krebbs said the Bloomington Fire Department was cooperating with IDEM and an environmental consulting company to clean up the site. Neither the city nor IDEM provided a timeline for cleanup, but Krebbs said that "at no time was anyone in danger."  
Read more: EPA Plans $320K Cleanup At Former Pence-Owned Gas Station Site
Director of City of Bloomington Utilities Vic Kelson said that gas concentrations at the water treatment plant were low enough to bring the facility back online.  
Nonetheless, neighboring Cresent Donuts said it was forced to shut down Tuesday due to the leak. The city advised residents to open windows and avoid flames if they smell gasoline.  
IDEM first recorded violations at the Third Street Village Pantry on April 24, 2019, observing excess water in several tank's sumps and spill buckets as well as ethanol vapor corrosion on the copper pipes. Several of the spill buckets were more than half full of fuel, which would have made them inadequate in the event of a leak.  
Documents show that the Village Pantry complied with the department, but in July 2021 another inspection by the IDEM again found over-filled spill buckets. Once more, the station showed documentation that it had updated its systems.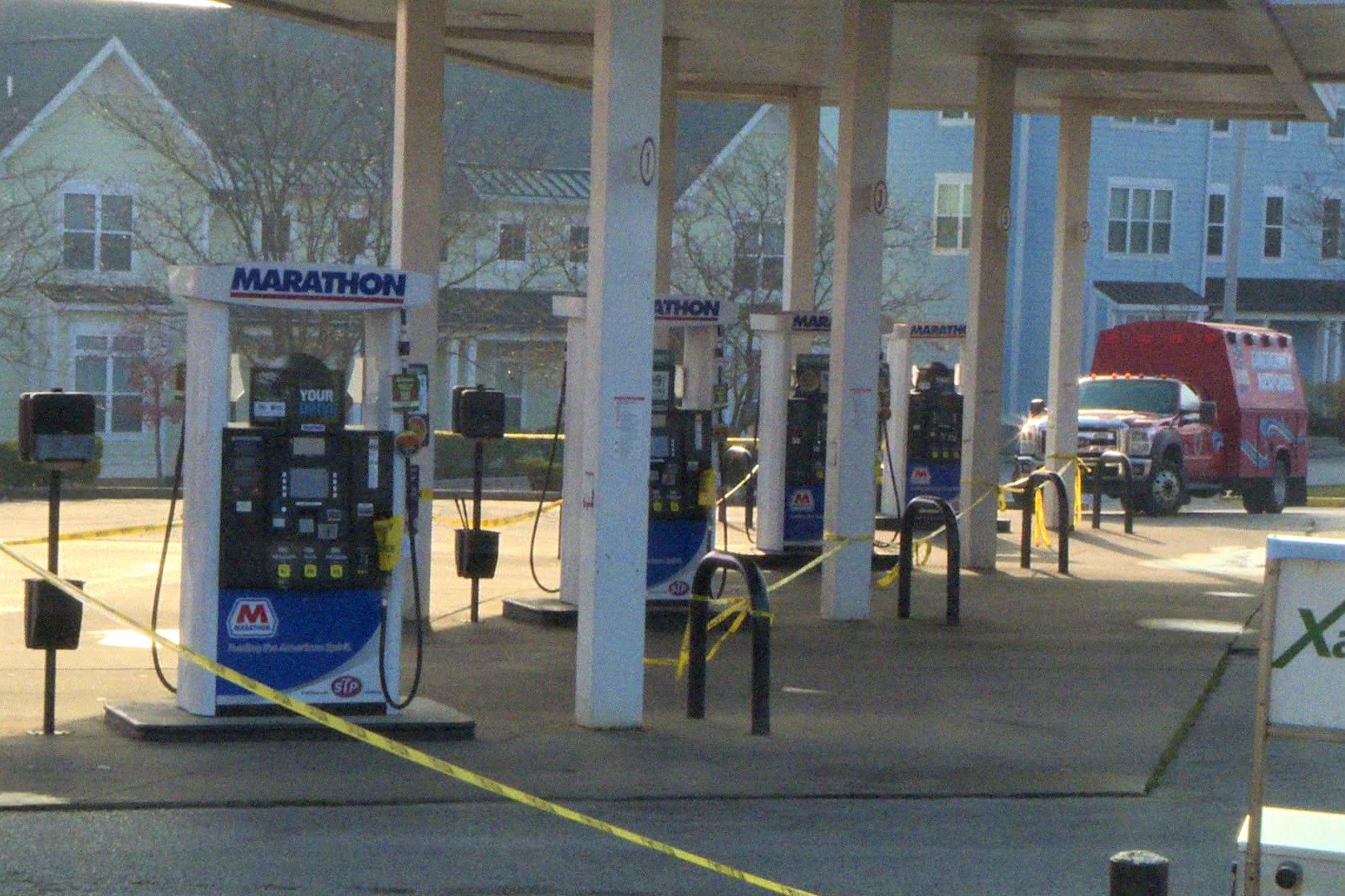 The last correspondence from IDEM before the spill told the station's owners that the forms they submitted didn't "reflect the UDCs used at the site." UDC stands for under-dispenser containment and refers to a liquid-tight structure that prevents the contents of a tank from being released into the environment.  
IDEM has not yet publicly identified the cause of the spill.   
The station's owner GPM Investments declined an interview but released a statement in which it thanked city responders and asked those impacted by the spill to contact Village Pantry's risk management department at (804)730-1568 x1129.