Conservation managers say the health of the lake is at risk unless a massive dredging project is completed. 
"A dredging project of this scale has never been done," said Adam Casey, the district manager for the Lake Lemon Conservancy. 
The district wants to remove 120,000 cubic yards of sediment from the lake bed. Areas of the lake are being filled in by sediment. 
"We've lost about 200 acres that were originally lakes that are now forested and shrub, scrub wetland, which are trees, shrubs, upland species," said Casey.
Lake Lemon was formed in the 1950s on what was then Bean Blossom creek, and it served as Bloomington's water source before Lake Monroe. 
"Anytime you take a creek and dam it up, Mother Nature wants to get it back to its natural state, which is that which is a creek," said Casey. 
Casey adds that man-made lakes are more prone to sedimentation than natural lakes. 
Over the years, changing weather conditions such as extreme freezes and thaws have loosened the soil around the lake even more, increasing the runoff into the lake.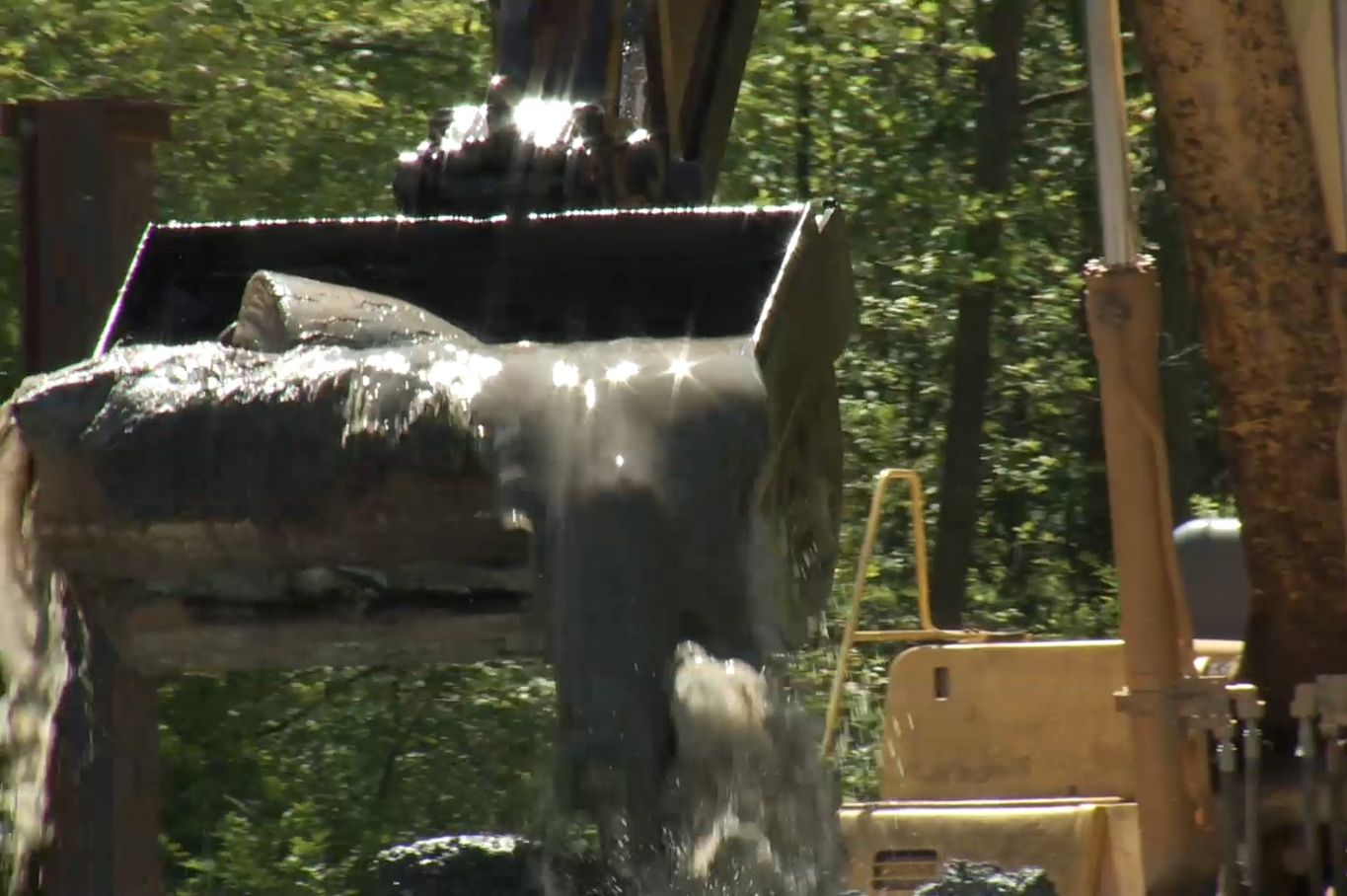 "When the lake was initially formed, it only had a nominal life expectancy of 120 years. And that's utilizing as a reservoir. But that's assuming that no maintenance was taking place," said Casey. 
The Lake Lemon Conservancy District is a taxing authority.  Property taxes and user fees it collects from people who frequent the lake's parks and facilities go toward the maintenance of the lake.
The district sold a $1.2 million bond to purchase a site where the dredged sediment will be deposited.
"The site is located on South Shore Drive in Brown County, about a half mile east of the county line," said Casey.
The other site is a 17-acre overflow pond across from the lake.
It's that overflow pond that has lake residents, or free holders as they are known, concerned.
Many of them spoke out against the plan at a meeting hosted by DNR in April.
"I support the sediment management project; I support the full utilization of a land-based site.  I am only opposed to using this over flow pond, the way it's proposed in that document," said Frank Vanovermeiren, who is planning on becoming a full-time lake resident.
Lake resident Theresa Sims said she was worried that depositing sediment into the overflow pond would attract snakes and insects to their neighborhood. 
"The trees are going to come in, they are going to start growing up, and in a few years, we won't even have a view of the lake. We will be completely walled in, with a swampy forest."
Casey said the overflow pond was chosen because it is much closer to the lake, so transporting the sediment will be easy 
"The reason we're looking at this pond is one, its ease of access. It has a high-volume capacity. And essentially, it's already formed. There's berms on all sides of it."
At a board meeting in May, the conservancy voted to use the land-based parcel first, and only use the overflow pond if the other site fills up.
If all goes as planned, a hydraulic dredging machine will be brought in to increase efficiency of the project. 
"What we do right now is mechanical dredging where we have an excavator attached to a floating barge and it's scoop by scoop. It's a pretty slow process," said Casey.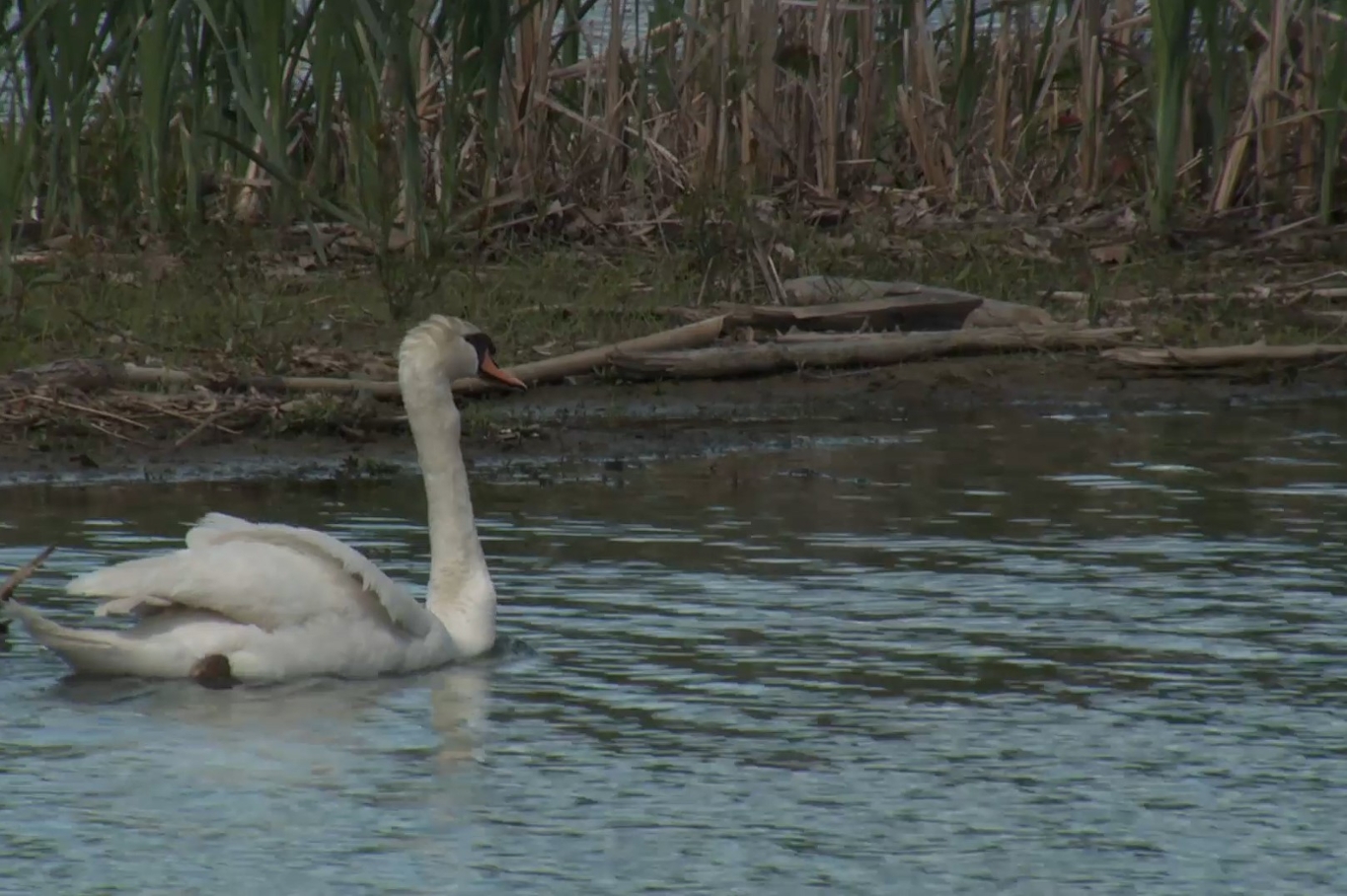 Lake Lemon is a popular summer time destination for people all around Indiana, and it's also home to IU's rowing team, and tons of waterfowl.
"We have at least two breeding pair of eagles, lots of juveniles around. We've actually had Pelican stop and through the herons, all kinds of stuff out here," said Casey.
Preparations for the dredging project begin this fall, but sediment removal won't take place until next spring.