This story has been corrected.
In the middle of the Indiana University campus there's a statue of Alfred Kinsey reading a clipboard of research notes.
He's a popular icon on campus, but today he got more attention than usual. Supporters of the Kinsey institute filled the lawn around the statue today to protest an IU administration plan to separate the Kinsey Institute from the university.
Among the protesters were respected researchers and students including freshman Kyleigh Brown, who said the Kinsey Institute brought her to IU.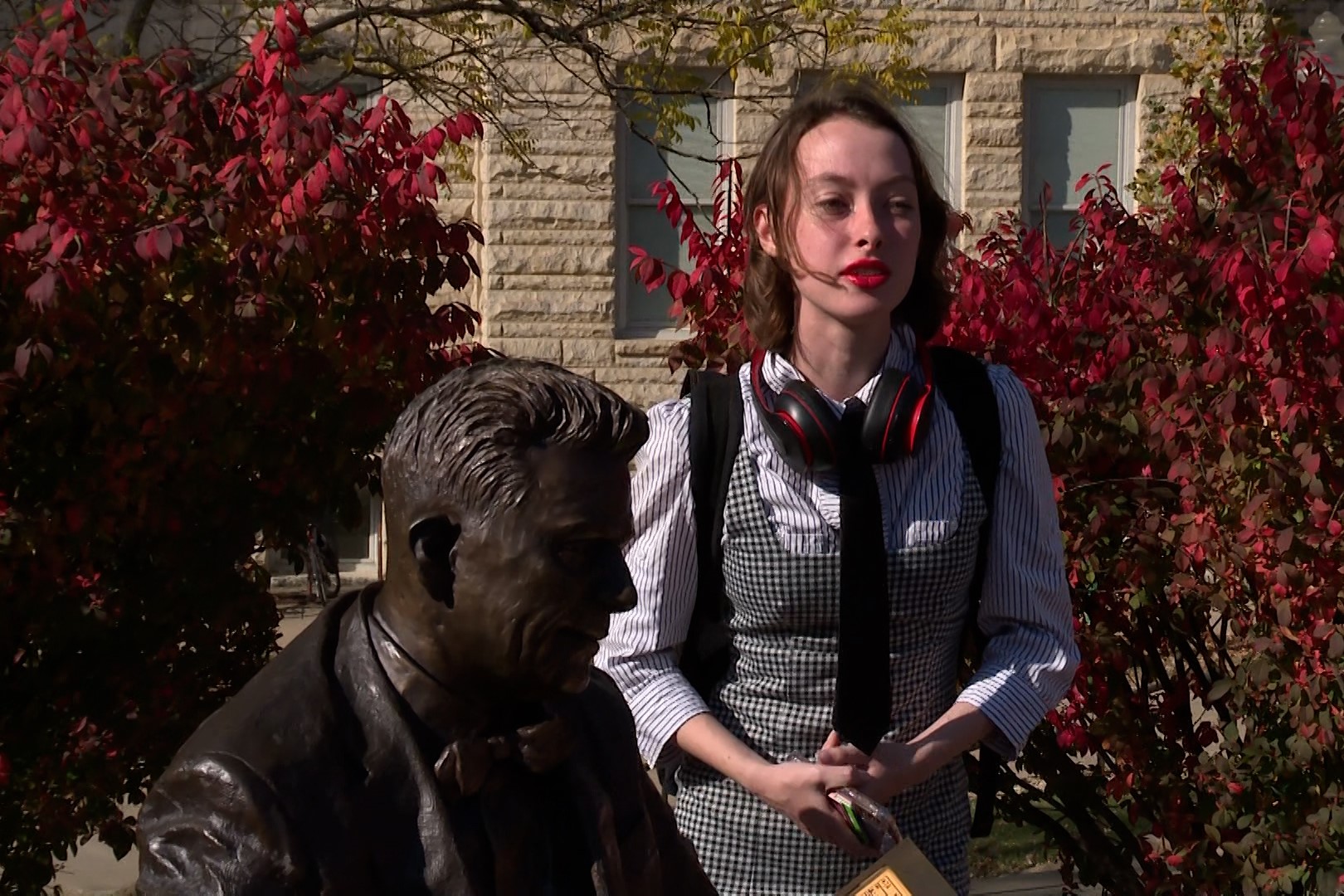 "Taking that away from the students who are here now, the students who have been here and the students who will come here in the future is almost offensive to what IU has stood for in the past," Brown said. "I think we cannot consider ourselves the same way if we got rid of the Kinsey Institute as part of IU."
Jennifer Bass, former director of communications for the Institute, presented the statue with a petition containing 5,500 signatures.
Bass is retired after 20 years at Kinsey, but she was spurred back to action when she learned about the university's plan to split Kinsey into a nonprofit.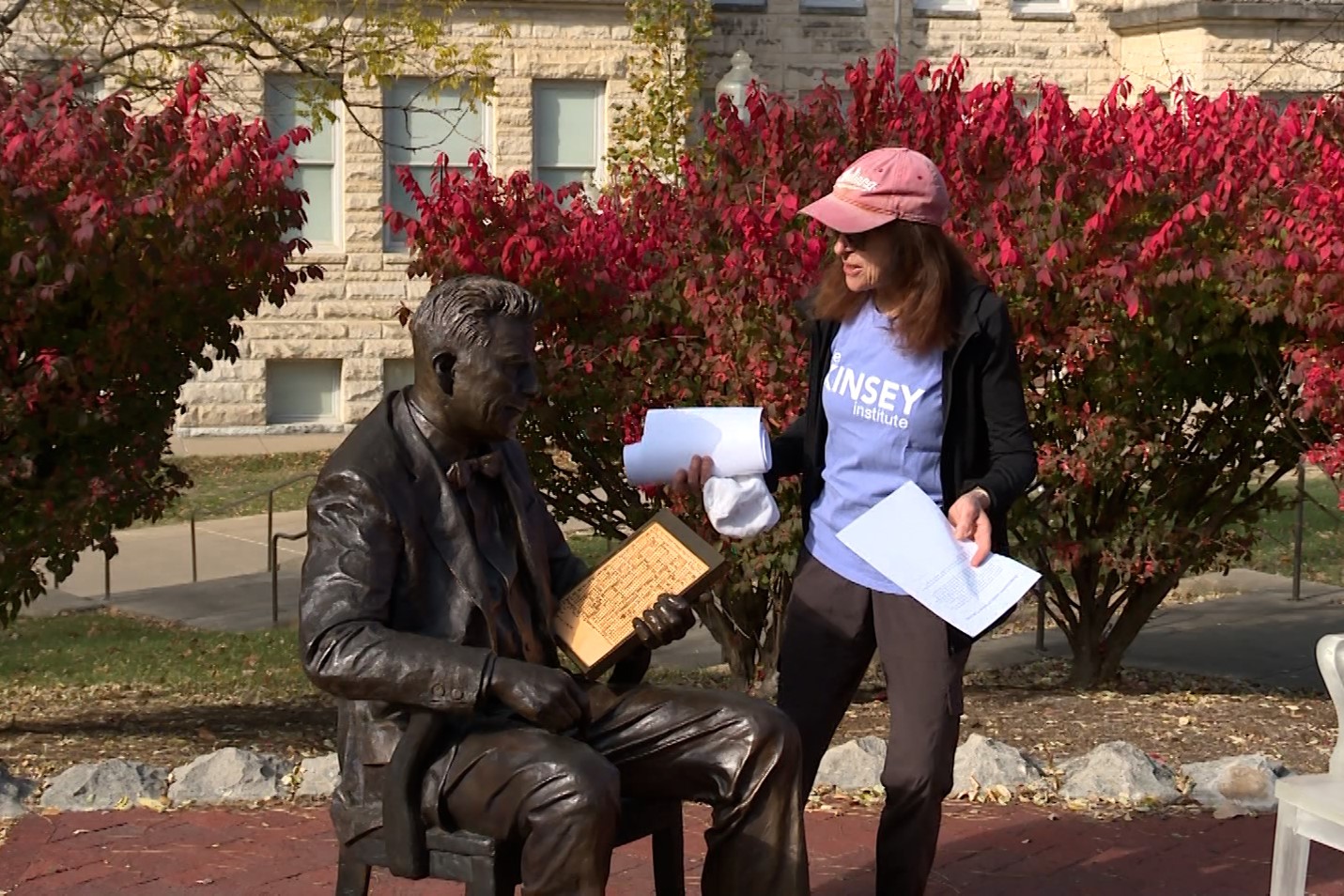 "My first concern was getting rid of the Kinsey Institute, and the idea that it would not be affiliated or would not be a part of Indiana University, which was so contrary to the 75 plus years of protection," Bass said.
Conservative lawmakers have attempted to block funding to Kinsey numerous times, but none succeeded until freshman representative Lorissa Sweet. This February she pushed an amendment to the 2023 state budget based on false allegations of child abuse at the institute. 
She and other researchers worry the university is caving to political pressure.
"Something has to be done, I appreciate that," Bass said. "It's too late to go back to the legislature and say, 'No, we don't want this bill.' But I believe strongly that there are other ways to do that other than separating the institute."
IU Bloomington Provost Rahul Shrivastav said the administration's plan allows it to remain compliant with the law while keeping Kinsey's mission intact. He responded to the faculty's protests.
"I think a lot of their concerns are sort of fear of the unknown, which is very normal," Shrivastav said. "When they hear some of the details, I think they are less concerned."
But many faculty remain unconvinced.
In addition to the petition, 300 IU community members signed a statement that went out Wednesday, calling on President Pamela Whitten to keep the institute as part of the university. Additionally, the 1000-plus member campus organization Concerned Scientists @ IU sent a letter the same day urging the trustees to vote against the plan, which they said "could undermine the future of IU's renowned Kinsey Institute."
Correction: A previous version of this story incrorrectly stated that mayor-elect Kerry Thomson was present at the rally.