The James Webb telescope released its first images this week, a moment astronomers have been anticipating for decades. The telescope will allow scientists to peer into some of the most crucial moments of the early universe.  
The first photos are representative of Webb's capabilities, according to Dan Milisavljevic, Purdue assistant professor of astronomy and physics. One image of the Southern Ring Nebula caught his attention.
The image is in such high resolution that it depicts parts of the nebula in ways he hasn't seen before. 
"James Webb is a force to be reckoned with. It is a transformational facility that will change our understanding of the universe and our place in it," Milisavljevic said.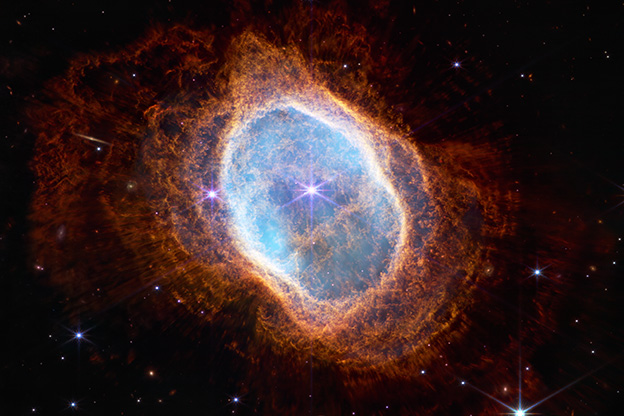 Three other images were released along with the Southern Ring Nebula. Milisavljevic said that even more striking images will be seen in the coming weeks.  
Webb's advanced construction makes it possible to view the first and most significant developmental years of the universe. 
The telescope's aperture is a little under three times larger than the Hubble telescope. It also sees infrared light as opposed to Hubble's observable and ultraviolet spectrum. This makes it possible to see stars obscured by dust, according to NASA.  
The data astronomers receive from James Webb also will allow them to detect planets in other solar systems capable of supporting life. 
Milisavljevic will be livestreaming a panel at Purdue at 6 p.m. Thursday, exploring the scientific implications of James Webb's first ever images. The broadcast will be archived.