A Jackson County prosecutor says there are no signs of foul play in the death of a Jackson County Jail inmate in July.
According to a report released Thursday, there is no evidence that Ta'Neasha Chappell was "knowingly or intentionally killed by another person, whether a jail employee or fellow inmate, nor any evidence that her death was caused by a knowing or intentional act with the purpose to harm her."
Chappell was jailed May 26 following her arrest for leading police on a chase through three counties. She had been accused of stealing clothes from the Edinburgh Outlet Mall.
On July 15, she fell ill in her cell. According to a lawsuit filed by the family, nearly an entire day went by before Chappell was transported to Schneck Medical Center in Seymour where she was pronounced dead.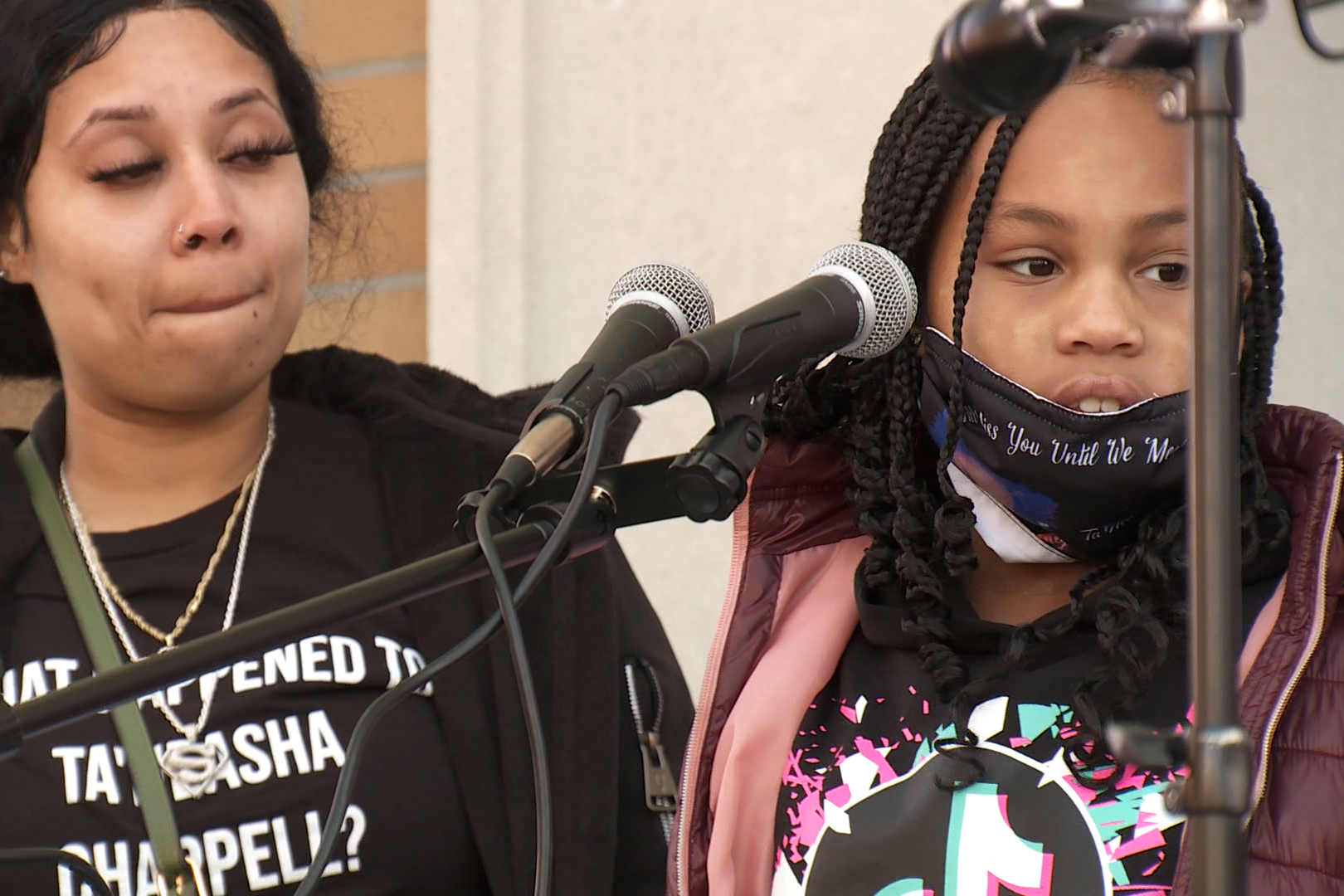 The prosecutor's report details the timeline leading up to Chappell's death. It says jail staff did respond to Chappell when she complained of feeling sick. Chappell did receive some care in the jail and was moved to a cell where staff could monitor her condition.
"What is clear," according to the report, "is that efforts were made by Jackson County Jail personal to address the claimed medical needs of Miss Chappell and the timing of the application of medical care or mis-appreciation of the seriousness of the medical circumstances of Miss Chappell, if applicable, is not "reckless" conduct toward Miss Chappell and there her death was not the result of a reckless homicide."
While the report concludes that no crimes were committed by jail staff or inmates, the prosecutor notes that it does not make a determination about the quality-of-care Chappell received at the jail.
Was Chappell Poisoned?
An initial autopsy concluded Chappell died by toxicity of an unknown substance, but according to the report, the cause of her death is listed as "undetermined."
According to the report, "Blood, urine, and vitreous fluid from Miss Chappell were tested as part of the pathologist's forensic autopsy, including testing for propylene glycol, a chemical component of 11 anti-freeze. The initial forensic lab test results indicated the following: 'Examination of the specimen(s) submitted did not reveal any positive findings of toxicological significance…'"
After that test, the Indiana State Police investigations unit ordered additional testing by another crime lab. The results again came back negative for the substances found in antifreeze.
The reports states that more than one inmate speculated that someone had put a cleaning agent into Chappell's food/drink to poison her. The jail does give inmates a cleaning solution to clean their cells and common areas, but the report says doctors the state police contacted said it couldn't cause death.
"There is no competent non-speculative evidence to show any ingestion of a cleaning agent by Miss Chappell," the report states.
This story will be updated.
Chappell - Death Investigation Report (1) by Indiana Public Media News on Scribd