The IU Police Department has signed the 30x30 Initiative, which pledges the department to have 30 percent female officers by 2030. 
IUPD Bloomington Chief Jill Lees brought the pledge to the attention of IU's Superintendent for Public Safety Benjamin Hunter. Hunter signed last month, and Lees now serves as a co-chair for the female-led implementation committee.  
Lees said that, in her nearly three decades of police work, she often found herself part of a small minority. "When I came to IUPD to become a cadet, there were cadets that were women, even back in the 90s. And I thought this is great, I actually have a support system here," said Lees. "When I graduated from Indiana University in '95, I went on to a city department and it was kinda like, 'Wow, I'm the third one ever here.'" 
IUPD ranks ahead nationwide in female staffing. Twenty percent of the officers are women, compared to just 12 percent in the rest of the country. Having a woman as chief is even rarer. According to the 30x30 Initiative, just 3 percent of police leadership positions are occupied by women. Still, Lees sees room for improvement at IU. 
"I think we have a good foundation and a good start. We do have women at sergeant ranks, major ranks, the chief rank," said Lees. "I've talked to so many women interested in law enforcement, and I feel if they see all the steps that we're taking, they would really want to join our ranks."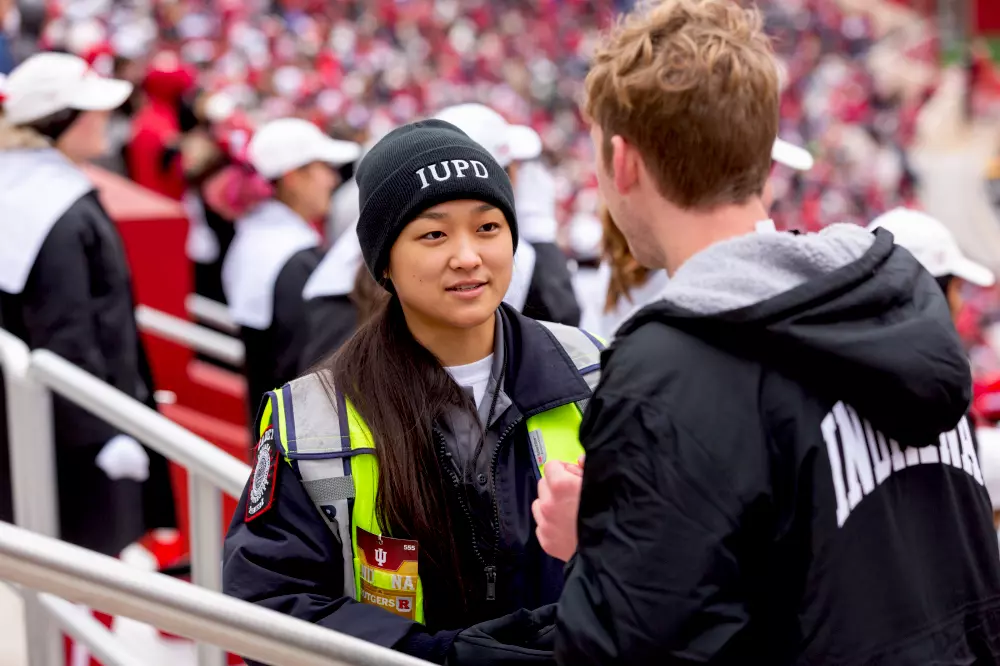 On its website, the 30x30 Initiative says that research suggests female law enforcement are perceived as more compassionate, less likely to use excessive force, and named in fewer complaints and lawsuits. 
Read more: IU Students protest IUPD's policy of sexual assault notifications
Also, some students may feel more comfortable interacting with a female officer, such as in cases of abuse or sexual assault. 
"We want students to feel comfortable with all of our officers, but obviously there are some times where it's really helpful to have a woman on scene to be able to connect with and talk with the victim of a crime," Lees said. 
Lees co-chairs the implementation committee alongside Sgt. Hayley Ciosek, Maj. Heather Braun, officer Aaliyah Porter, Tricia Edwards, and Maj. Laury Flint, the previous chief of IUPD-Bloomington. Implementation of the plan is still in its early stages. Before recommending policy changes, IUPD will distribute an anonymous survey to female officers to gauge their perceptions.