IU Bloomington has been named one of the "Best of the Best LGBTQ+ Friendly Colleges and Universities" in the United States by Campus Pride. The national nonprofit organization last month chose IUB as one of 40 colleges and universities to receive this recognition. IUB has been on Campus Pride's list for the past several years. 
Bruce Smail, the director of the LGBTQ+ Culture Center, says even though the recognition is great for the university, there is still a long way to go. 
"I think the assumption is that receiving this award, there is no level of anti-LGBTQ issues, or anything on this campus is really a false assumption. That's going to happen," Smail said. "But I think the difference is that we do have support organizations that are able to provide the necessary support if something happens on the campus." 
Smail, who started as director in early 2020, was an IU graduate student in the 1990s when the center opened. Back then, the opening of the center was protested by state legislators who didn't want to use state funding for the center. 
For him, the center allows students a place to not only find LGBTQ+ resources, but also a place to address intersectionality in these communities. 
"Being a person of color running the center, it also creates opportunities to run the center from a very intersectional kind of opportunity," Smail said. "I think it's a very important role that someone who is directing a center like this or any of the cultural centers to find ways to connect intersectionally." 
Out of the thousands of universities in the U.S., there are only around 300 collegiate LGBTQ+ centers. There are still seven states without an institution that has an LGBTQ+ culture center. 
"What's life like for students that do not have an LGBTQ+ center on their campus? Where do they go for support?" Smail asked.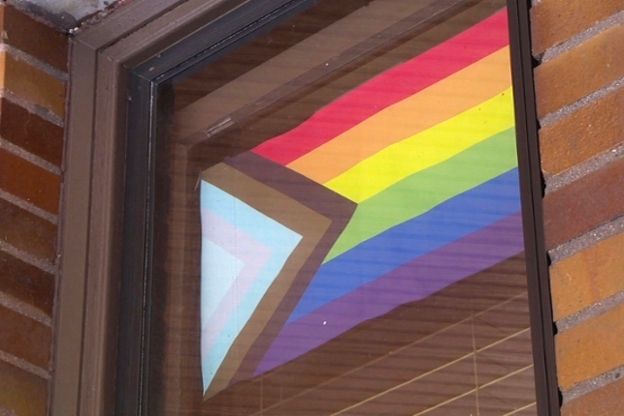 Students at IUB can go to the culture center for support groups and programs, as well as a library that features novels, movies, and more centered on the LGBTQ+ community. They also have educational and training exercises.
"I think the recognition really is recognizing the fact that we have these resources that create, say, an environment to be supportive of the community," Smail said. 
The center is just one resource for LGBTQ+ individuals on campus. But Smail said it takes everyone to create change. 
"What we're trying to do on our end is to make sure Bloomington and the IU campus are receptive and open to the LGBTQ+ community," Smail said. "I think as a whole and as a university, we all need to look at how we support LGBTQ+ students." 
A list of LGBTQ+ resources can be found on the culture center's website or in person at the center on Seventh Street.