The bunks at the Wheeler Women and Children's shelter in Bloomington have capacity to shelter 40 women, but are empty this week.
The Bloomington Wheeler Mission Shelter announced earlier this month it will stop shelter services for women starting Sept. 1. 
Flo Hepburn and Kellie Ervin are both leaving this week to stay with family members temporarily.
Hepburn's stayed at Wheeler since April. She'll live with her sister in Bloomington while she waits on a call for an open apartment. She's on Supplemental Security Income, so the housing she can afford is limited.
Read more: Wheeler Mission to stop sheltering unhoused women next month
"I started applying before I got to Wheeler to some of these places," Hepburn said. "The waiting list was six months to up to a year-and-a-half. And that's ridiculous, to be honest."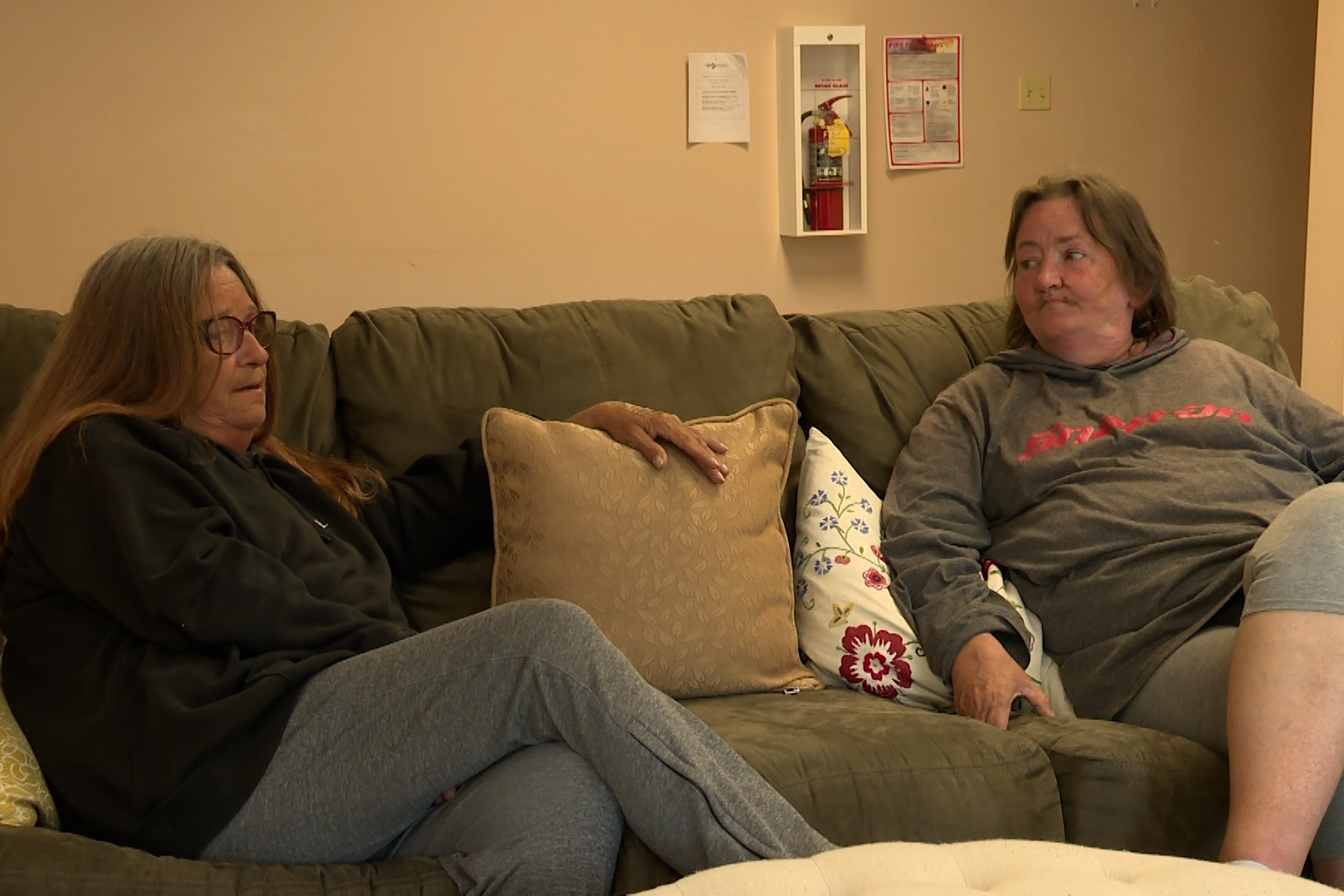 To her, the shelter's closure is significant, because she didn't feel comfortable sheltering with men. 
"I just don't trust men, period," Hepburn said. "I have got to really know them before I can trust them."
Hepburn likes to cook and she wants to get a Beautiful By Drew Barrymore crockpot to make recipes she sees on TikTok.
Ervin moved into the Wheeler Women's shelter in early July after a double hernia surgery prevented her from working. 
"I did not realize how many females were homeless 'til I got here," Ervin said. "And I was very surprised at the number. I hate to see anyone homeless. But in our economic days now, price of rent, price of groceries, the price of everything. It's hard to survive."
She'll stay with family members down South, who will help find her own place by October. She's waiting on social security disability income to be approved. 
"We're going to try to look at income-based housing, senior 60-and-above housing," she said. 
She said finding options has been a struggle. She's grateful for the case management and healthcare access she received at Wheeler. 
"The medical team that came here got me a nebulizer," she said. "So I can do my own breathing treatments now, where before on my health insurance I couldn't get one."
They're both worried about how far some women staying at Wheeler have to travel to relocate.
Read more: Indiana University houses first cohort of expecting mothers who are homeless
Director of community engagement services at Wheeler Mission in Bloomington, Dana Jones, said the decision to stop sheltering services for women was painful. He's been focused for the last month on relocating guests and stopped intake in early August.
"We've been working with them to try to assure them that the next steps is positive, and we can move them on to the next area," he said. "And so right now, we've been very fortunate with being able to relocate a lot of our guests."
Jones said they've been busy contacting other shelters, family, sober living facilities, and trying to get women off waitlists at apartments. For some women, they couldn't get into an apartment until later in September, so they had to try to bridge that gap.
In 2020, the Wheeler Women's Shelter closed for several months because of a lack of money. But the city of Bloomington, Bloomington United Way, and other funders gave money for it to reopen for a year. And Jones says they managed to stretch that out. 
The closure now comes as Wheeler works on strategic plans, and it didn't have the resources to continue sheltering women. Jones said operations were more expensive during the pandemic.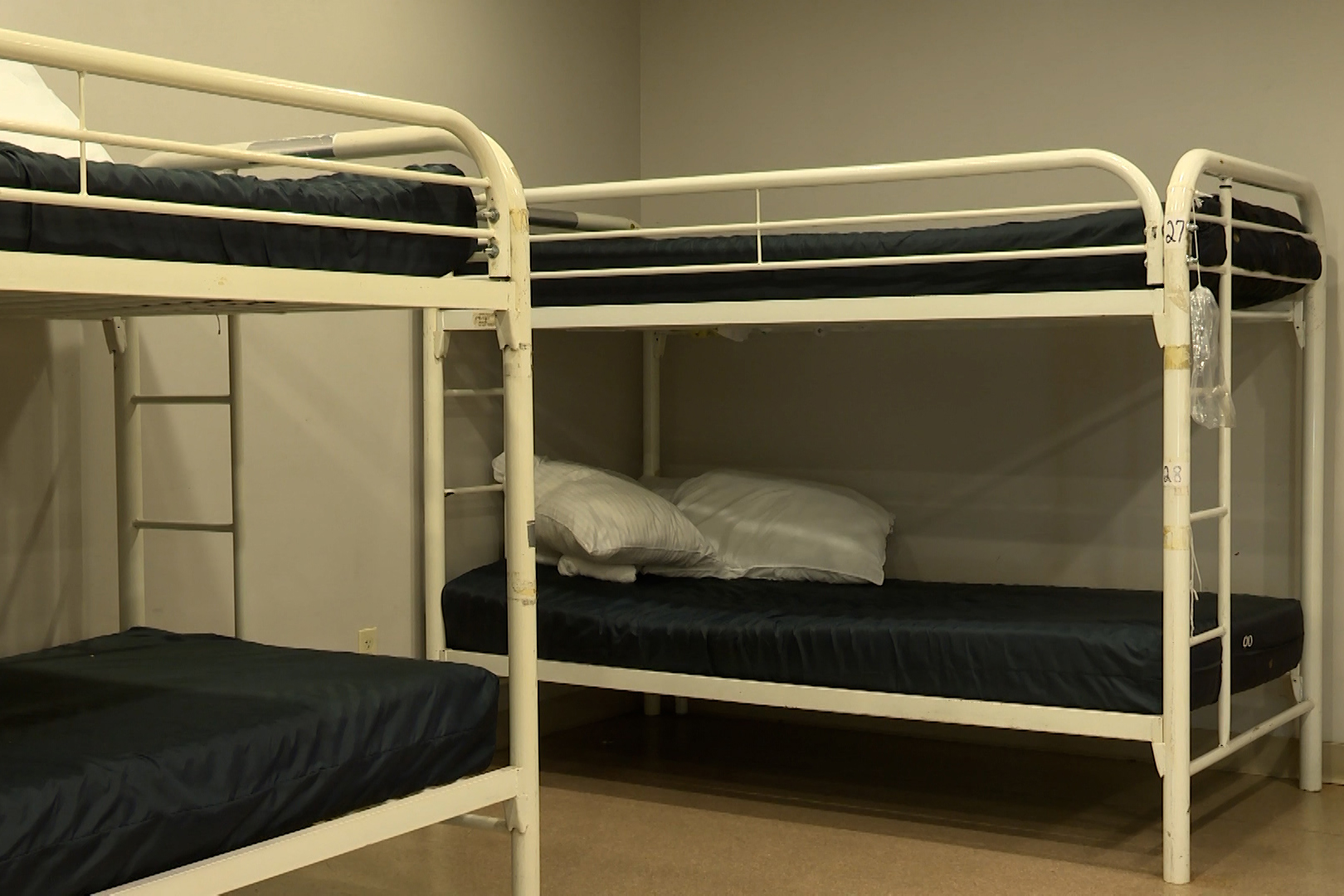 "From social distancing, to masking to all the protocols of making sure people were remaining safe, in congregate sheltering during the pandemic — it really stretched us as about as far as we could go."
Wheeler Mission's 2020 tax filing stated its total revenue that year was $23 million. The year before, its total revenue was $28 million.
Jones said from November 1, 2020, to this month, they sheltered nearly 1,400 men — about four times the number of women — which is something they took into consideration. 
"We're going to turn around and spend a lot of effort creating a deepening in our programs for men by deepening our case management availability, our resources, our long term programs, so that we'll see success within those programs," Jones said.
Read more: Hotels for Homeless works to expand services, despite drop in donations
Bloomington Wheeler Mission ran the only overnight shelter dedicated completely to women. 
Forrest Gilmore with Beacon Inc. said its overnight shelter for men and women, Friend's Place, is adding more beds for women and is ready to shelter as many as possible.
"We now are the only emergency shelter for women in our county," he said. "And we take that challenge and need with a lot of seriousness, it's a big responsibility."
Beacon has considered shifting its overnight services completely to women and LGBTQ people and is monitoring bed need closely. 
"And we're still playing that idea out and really exploring that option," Gilmore said. "I think demand is going to determine to a big degree what we see and what what we need to do as a community."
Both Hepburn and Ervin said they want more affordable housing and shelter options in the city.
"They need to stop building apartments for college kids," Ervin said. "And they need to start taking buildings they want to tear down renovate them and make them into shelters and low income housing."
Hepburn said affordable rent to her is $500 per month, $550 at most.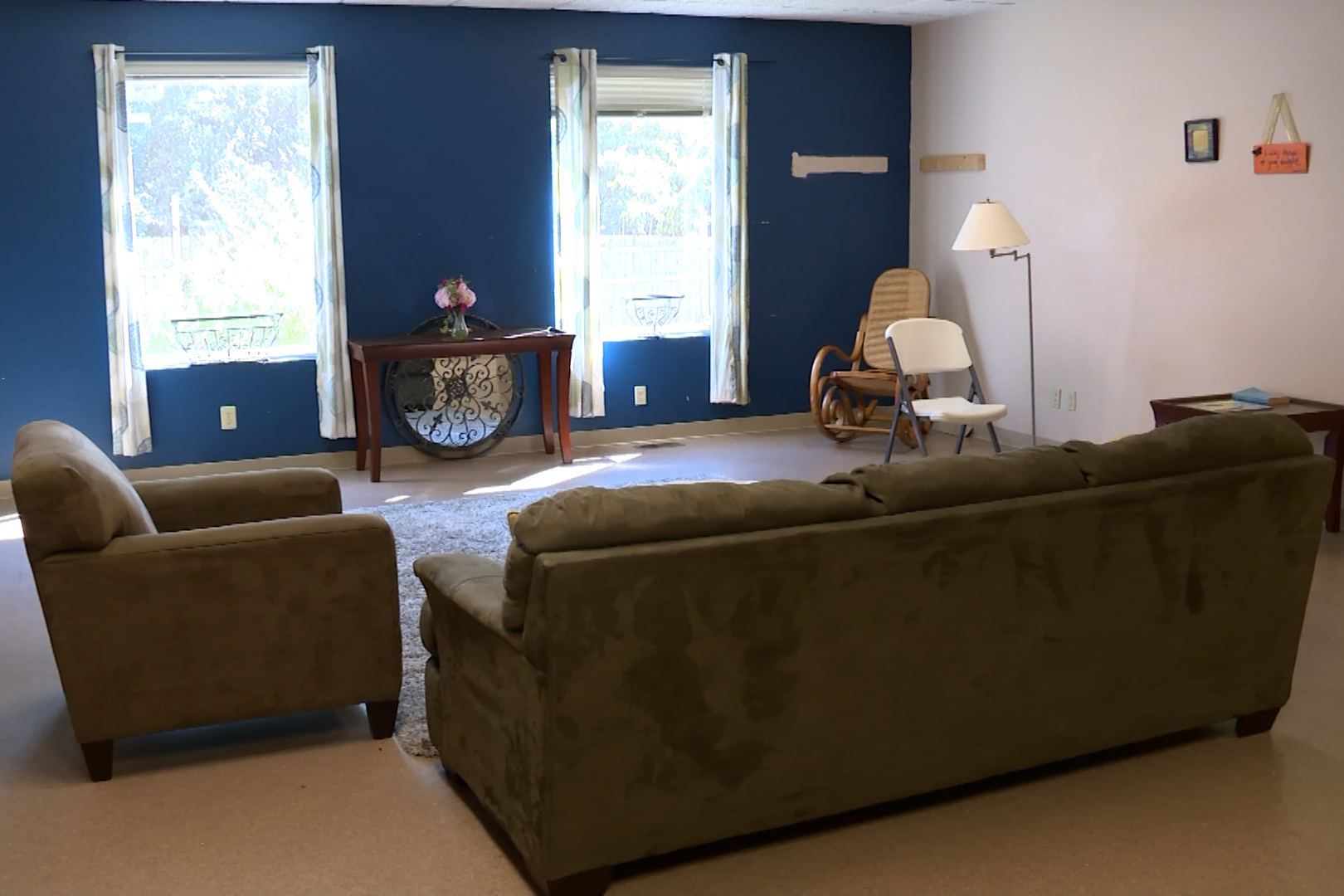 Neither Hepburn nor Ervin knows where they would be without the Wheeler Women's Shelter and expressed gratitude to the staff.
Ervin said the shelter's loss hurts the community and she's worried about what some women will do in the winter.
"It hurts when I look at what I've been struggling through," she said. "And I know there's other women. I just hate the fact that the shelter has to close."